Danity Kane Members Call Out Diddy As 'Extremely Sexist' On 'Making The Band'
Do you have a first aid kit handy? Because Sean "Diddy" Combs, Donald Trump and others might require some assistance after reading an unflinchingly candid interview with Danity Kane's members about the various abuses they've faced in the entertainment industry.
The newly re-formed girl group — which, of its original five members, currently consists of only Shannon Bex, Aubrey O'Day and Dawn Richard — spoke to Cosmopolitan about their journey, which began on the third incarnation of the MTV reality series "Making the Band" in 2005.
In the third season following Danity Kane, O'Day, who often clashed with executive producer Combs, was fired from the group onscreen for being too "promiscuous."
Reflecting on the moment all these years later, Richard described his behavior as "extremely sexist."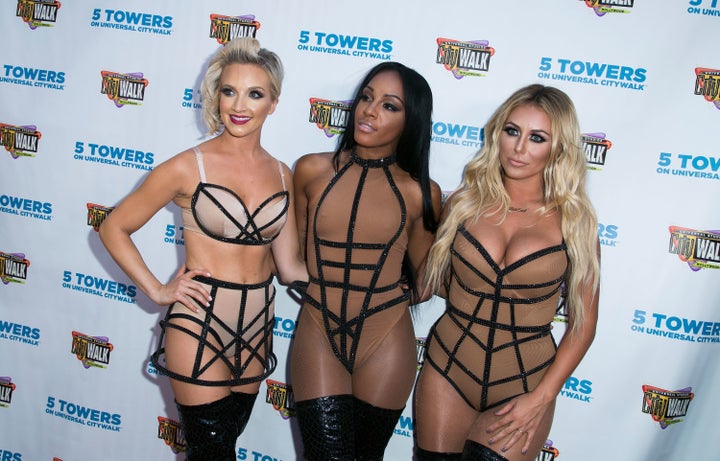 "It gave him an excuse. It was to let you know, This is my show, this is my shit, and I want to prove to you that it's my shit and I'm going to show you how much power I have over you by saying I'm going to control your lives," she told Cosmopolitan. "It's so much bigger than that even though, you're right, it was extremely sexist."
O'Day said that Combs didn't like openly "being challenged" by the women and that the show pitted the members against one another.
"Puff plays one of the dirtiest games there is around and that's what we were exposed to at 17 years old," she said.
O'Day doesn't have particularly fond memories from her time competing on the fifth season of "Celebrity Apprentice," during which it was rumored that she began an affair with Donald Trump Jr.
She said she was once informed by that show's producers that Donald Trump Sr. thought she was "ugly" and encouraged her to dress more suggestively for the camera.
"He's wanting to get rid of you. He wants to keep the dumb Miss Universe around because she's really pretty and she's hot and he thinks that we'll do better," O'Day recalled the producers telling her. "She gets more ratings."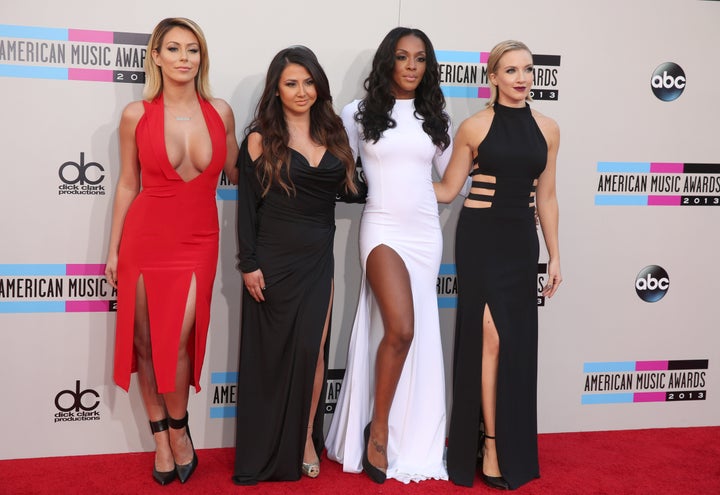 Similarly, Richard recalled famed record producer Jimmy Iovine disparaging her and her onetime fellow Dirty Money member Kalenna Harper's looks in a meeting with 50 people and asked Combs why he didn't choose "two light skinned girls."
After a failed reunion in 2013, O'Day, Bex and Richard announced in August 2018 they would be going on a reunion tour together, now with total creative control over their careers.
"Look at after all of that, we're back together and we just did an incredible show that featured all of us in our greatness," O'Day said. "Imagine had he made us believe in it at that age, what we could be right now."