Demi Lovato Is 'Grateful' On Election Day In First Photo Since Rehab
Demi Lovato said she is especially "grateful" to cast her vote on Election Day this year.
On Tuesday the "Tell Me You Love Me" singer shared a photo on Instagram — her first since being hospitalized for an apparent drug overdose — to encourage her followers to get out and vote.
Lovato looks happy and healthy in the snap at the polls, sporting a dark jean jacket and diamond stud earrings.
"I am so grateful to be home in time to vote! One vote can make a difference, so make sure your voice is heard!🗳 🇺🇸 now go out and #VOTE!!!!" she wrote alongside the photo.
Lovato has been particularly politically outspoken compared with her pop star contemporaries, joining Hillary Clinton on the campaign trail and performing at a 2016 rally for the presidential candidate in Iowa.
"I don't think there is a woman more confident than Hillary Clinton," Lovato said at the time. "I am voting for her because of her beliefs, her strength and the fact that she completely embodies the concept of women empowerment."
Lovato has spoken out against President Donald Trump on social media, slamming the inflammatory language in one of his tweets.
The Disney Channel alum, who has been open about her struggle with substance abuse, has largely kept off social media since then, posting only a single message to her fans during her recovery to thank everyone for their well-wishes.
"I have always been transparent about my journey with addiction," Lovato wrote in a letter posted to Instagram in August. "What I've learned is that this illness is not something that disappears or fades with time. It is something I must continue to overcome and have not done yet."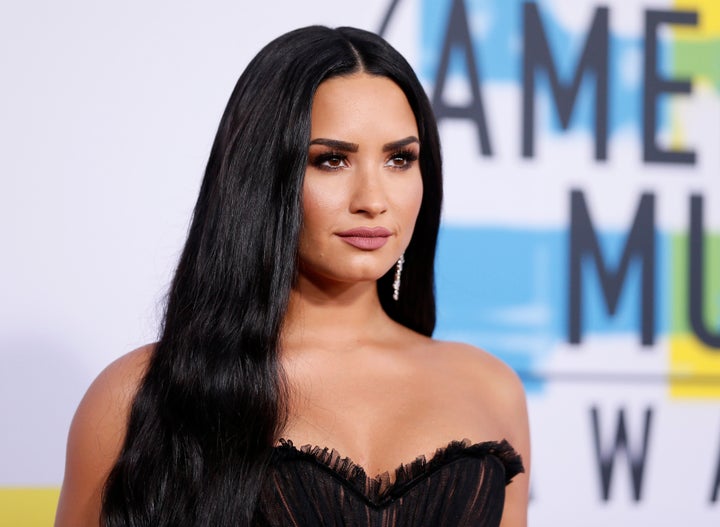 She has since been spotted out and about in Los Angeles and has been seen on multiple outings with clothing designer Henri Alexander Levy.
The two took in a meal together at famed Beverly Hills eatery Matsuhisa over the weekend, holding hands across the dinner table in photos obtained by TMZ.
While the future of her treatment plan has yet to be made public ― reports indicated that Lovato was expected to stay in rehab for several months ― her mother, Dianna De La Garza, recently revealed the singer is 90 days sober and committed to her recovery.
"I couldn't be more thankful or more proud of her because addiction being a disease, it's work," De La Garza said. "It's very hard. It's not easy, and there are no shortcuts."