Everything you need to know about Saudi Beauty brands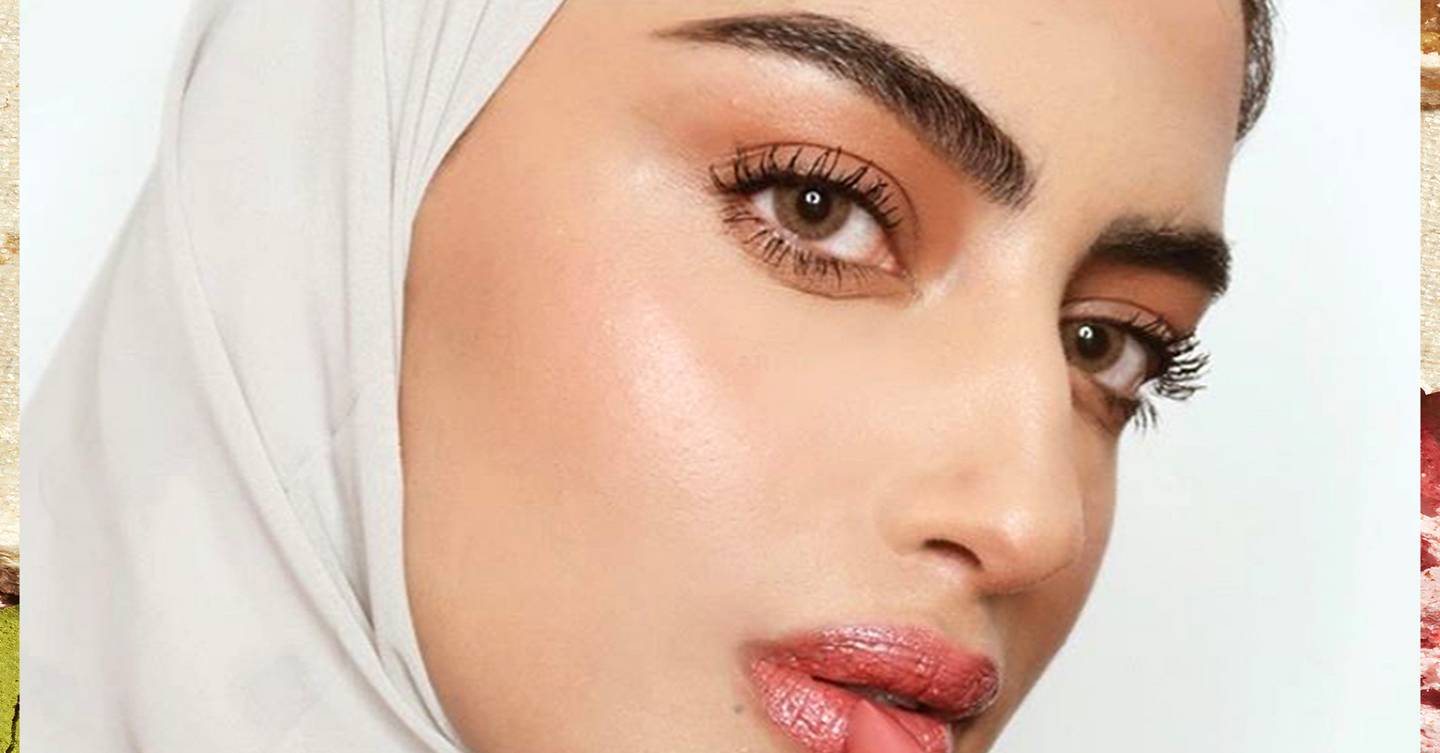 From A-Beauty – the Aussie version – to Z-Beauty – the Gen-Z products developed especially for the pre-teens, there's a veritable beauty alphabet right now. However, it's S-Beauty that's getting us excited. Yes, brands from Saudi Arabia are garnering the spotlight, and here's why.
Change is happening in Saudi. From the radical driving reforms to tourism opening up – and even a flourishing festival scene, with the anticipated MDL Beast, a musical delight with DJs like David Guetta, Steve Aoki, and Cosmicat – the first female DJ on the scene, and where art, culture, music and charity all come together for a three-day extravaganza. It's part of Crown Prince Mohammed bin Salman's 'Vision 2030', a campaign to develop a more 'vibrant' society. The region is (starting) to move to a more modern era and we're seeing a plethora of live events and even more brilliant beauty brands coming out of the region as a result.
Saudi wellness-preneur and owner of Fit Studio 55, Fatima Batook, tells GLAMOUR, "Saudi have realised the hidden power in women and have opened doors for her, paving the way for more positive changes and giving her equal opportunities to grow and develop, which will only impact the economy positively."
This, in turn, is helping women to harness the power of the community and look for other propositions, which, in turn, is helping women to harness the power of the community and look for other propositions and industries. Liquid assets in the region go way beyond oil – fragrance, for example, is the region's obsession. Saudi is piquing the West's interest with the Arab favourite: 'oud'. It's the trendy ingredient waking up our olfactory senses (thank you, Tom Ford, Armani Privé and Hermès).
One of the largest purveyors is Arabian Oud, which started life in the old Alzal souk in Riyadh, and to date has 900 stores worldwide. Another old school scent stalwart is Al Qurashi, who launched in 1852. Head to their Knightsbridge outpost and sniff your way around the exotic oil concoctions and mix yourself a scent. It's a world away from your regular department store experience and sustainable too – they encourage you to refill.
Saudi's first female perfumer, Nouf Al Qahtani, started her line of modern Arabia scents, 'NSHQ' in 2005.
Trained in France, she has developed 30 original bottles, along with ambitions of starting her own perfume academy. She says, "I wasn't taken seriously until I created a fragrance for HRH Prince Saud bin Naif bin Abdulaziz, Governor of the Eastern Province." Other royals and celebrities quickly came calling. She created 'Powder' for HRH Abeer bint Faisal bin Turki, which is one of the brand's best sellers and is a modern Arab scent with notes of iris, rose and jasmine, on a base of musk and honey.
More fun interpretations can be found from 'Deem'. Run by young Saudi's from The Modern Perfume Co, they're the antithesis of the traditional and ornate perfume sprays coming from the region. The brand is akin to Demeter, (who brought us spritzes that whiff of 'Earl Grey Tea' 'Clean Skin' and 'Cotton Candy') albeit the Saudi versions are; 'Arabic Coffee' 'Couture' and 'Palace'; go figure they'd have the flashier options!
Everybody's favourite beauty go-to, The Body Shop, has also turned to the Saudi blogging elite to develop and launch their Middle Eastern fragrance line, 'Scents of Life'.
Amal Sultan, one of the bloggers involved, said, "I feel so proud to be involved with such an innovative fragrance range, it makes you feel like your voice matters."
While Saudi supermodel, 'Roz', has just been snapped up by one of our favourite brands, Kat Von D, to front their foundation ad.
SKINCARE
Another modern approach coming from the Kingdom is sustainable skincare.
Dubai beauty blogger, Huda Kattan, says, "Women in the region love natural ingredients – like coconut oil to remove make-up, castor oil for brows, or using rose water as a toner. These natural alternatives have been a part of Arab culture for generations." And let's face it – isn't a more straightforward routine appealing to everyone right now?!
Showcasing this – and encouraging some serious Saudi shelfie appeal – is MZN Bodycare and Haya Skincare; both concocting small batches of natural and organic skincare that the locals stockpile.
Haya Skincare is run by Sarah Alrehaimi, Certified Organic Skincare Formulator in Khobar. She couldn't find any local organic products that she loved, saying, "At the time, organic and natural were still unfamiliar to most in Saudi Arabia – so I set out to learn more about the industry, and that led me to develop my line." While over at Mzn Body Care, whose Instagram hashtag is #keepitnatural, states: "We care about raising awareness of the natural alternatives to the dangerous compounds in commercial skincare products."
MAKE-UP
It wouldn't be right to talk about Saudi beauty without mentioning make-up. After all, this is the nation that wears an elaborate smoky eye at breakfast. If you want to embrace kohl – then you have to watch Huda's Arab beauty tutorial here.
Or check out Saudi influencer Yara Alnamlah – she has the bone structure to die for and her pretty tutorials will undoubtedly liven up your beauty game. She's busy putting the finishing touches to her make-up line – so watch this space.
Aljouri Cosmetics is a Saudi make-up line that offers a deluxe and fun range of make-up, polishes and experimental nail art. While Golden Scent is the first app in the region that lets you 'try before you buy' and features over 510 local and international brands on their website.
Another beauty blog to put on your watch list is – 'lookamillion' by Sanna, who has clocked up a 306k following for her get-glam make-up tutorials. While 'Hijabhills' is great for her globetrotting content.
One of the first black beauty bloggers from the Kingdom, Abeer Sinder, is about to launch 'Sinder Hair' – a natural and silk-based wig company, so people can play and express themselves. Something that has not always been possible in KSA – not just because of the lack of freedom, but in their rigidly set beauty ideals too. She admitted to Arab News, "I couldn't relate to any of the public figures and style influencers, so I decided to be that person for a lot of other black Arabs."
Of course, 'henna' is still big news in the region and although was once reserved for weddings only, is now a go-to for all special occasions. Check out 'Henna in Jeddah' for an interesting take on the intricate designs. Or book your own inking session with Pavan The Henna Bar and stock up with her pretty temporary tattoos.
It appears the Saudi beauty scene is happening and here to stay and is empowering both the Saudi women behind some of these brands and a population of women excited for the opportunities that a growing beauty industry is bringing for others enjoying more freedom.
MDL Beast Festival is Saudi Arabia's groundbreaking debut international Music and Culture Festival; featuring a mix of global and homegrown talent. The line up includes David Guetta, Martin Garrix and Tiesto as well as Saudi Arabian DJs DISH DASH and DJ Cosmicat. The three day event in Riyadh, between the 19-21 December, promises to be a multi-sensory, multi-stage experience showcasing world-class arts, culture, food and a truly immersive experience. The Soundstorm is coming… #MDLBeast mdlbeast.com