'I am queer, Jewish and socially anxious': How The Politician's Ben Platt overcame his obstacles to stay true to his own voice
You may recognise Ben Platt as the magic obsessive, Benji with the sweet vocals to match his penchant for checked shirts from the Pitch Perfect franchise but the twenty-five-year-old is so much more than that.
The actor who defines the term 'millennial multi-hyphenate' is practically layered akin to an onion. After starting out baring his soul in Broadway, Ben went on to win the Tony for Best Actor in a Musical for his title role in Dear Evan Hansen playing a teenager racked with anxiety. Now he's a singer songwriter in his own right and having performed at the Grammy Awards this year Ben has just released his heartbreaking and highly authentic album, Sing to Me Instead. Covering his dealings with anxiety and his reconciliations with his own sexuality and the resulting relationships, the album is tear-jerking on Adele levels. Let's get real, who doesn't need a good cry?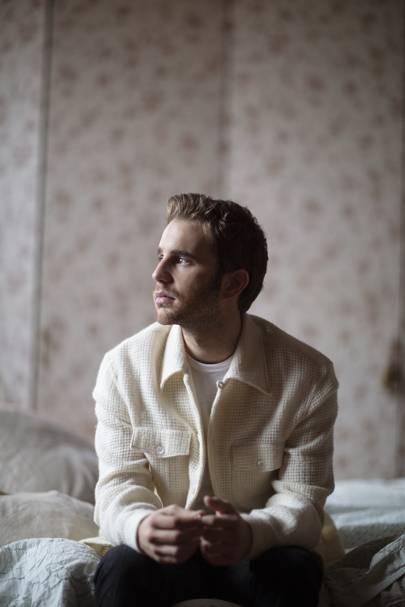 Meeting the layered, Ben Platt IRL is nothing short of impressive. Intelligent, emotionally articulate and refreshingly honest about the hurdles he's had to overcome he's the kind of celebrity we need in 2019.
Now Netflix fame is calling his name as takes the lead role in The Politician – opposite none other than Gwyneth Paltrow – this September. Think of it as Cruel Intentions for a new generation as it's Ryan Murphy's (of American Horror Story fame's) new tale about Payton Hobart, a wealthy Californian student who is determined to become President of the United States but has hurdles of his own to face.
Here, Ben discusses the wellness tips he has gleaned from Gwyneth, how penning his debut album was a source of self-care and the hurdles he's had to deal with by being an 'out' queer actor…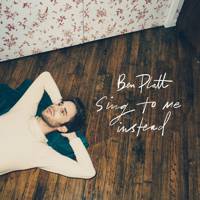 How was filming The Politician and who did you learn the most from on set?
It was the best! It was the best possible situation to be working in as everyone was smart, open and creative. Ryan (Murphy) was like, 'go for it, follow your vision!' I learnt a lot from Gwyneth (who plays Platt's onscreen mother), she's such a movie star and we forget as she so rarely graces us with her performances. She has a lot going on in her life all the time and I don't have nearly as much as she does, but I live in my head a lot and I am kinda scattered. When filming it forces you to be present and she's really good at quieting everything and being immediately present – I really learnt how to manage that switch from her and lock into the moment.
It's also refreshing to see a queer character played by a queer actor…

The great thing about Ryan is its very comically progressive. Everyone in this sleeps with whoever they need to in order to get ahead. I was really interested in a character where that was part of the tapestry, but it's wasn't specifically a story about the character being queer. He's queer, Lucy's (Boynton) character is queer, Gwyneth's character is queer, and it's just accepted. That's where we should be heading towards.
It's incredible to see you showing same sex relationships in your music videos. How much would have seeing that have helped you growing up?
I take those things for granted as I grew up in LA, my family were in the theatre and I was meeting gay men really early on in my life – even before I had any idea about sexuality. I didn't really feel that void. So, it wasn't until I put the videos out there and realised how much that meant to people to see that normalised romantic representation in a music video, that it took on a new meaning for me. That has been the nicest by-product of the whole thing.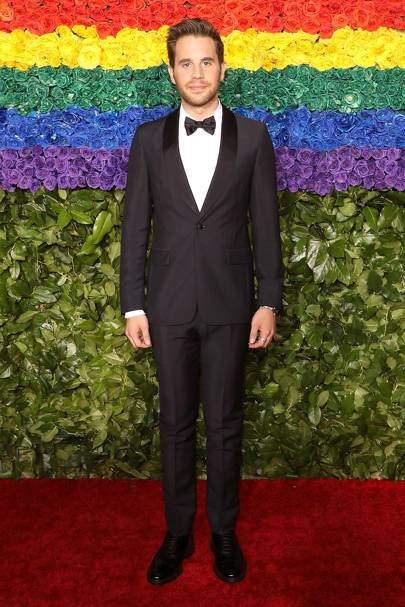 Did you have any stumbling blocks to overcome in order to be open and honest in your music career?

There was a bit of resistance. Not to the level of people stopping me but there was some advice and caution from my film and TV agents saying, 'once this is out there and you are put in this light, there are still people in the business who have limited minds and that may influence pigeon holing and casting.' But that wasn't reason enough for me to go in and edit my own experiences. I wanted to be as transparent as I could be on the record. This is exactly who I am, this isn't filtered.
What have you learnt about yourself by putting your own truth and unfiltered self out there?

I learnt it wasn't as unique as I thought it was in the best possible way. Obviously, I hoped in releasing the music it would make people feel less alone in their experiences and feel seen but really seeing people apply their lives to it is such a nice feeling.
Has singing about your own experiences been a cathartic process for you? How much of it is a self-help process?
Singing in general has always been when I have felt the calmest and it's when my anxiety is the quietest. This is my first experience of performing music without the guise of a character and writing purely in my own voice. That was more cathartic than I expected it would be. People laugh when Taylor Swift talks about her relationships in her music and you think, 'no it's just fun to write about John Mayer!' But really, it's true and it's a nice way to have closure when you don't have any and put it to bed.
The album is very heartfelt. What's been the strongest reaction from you friends and family?

My friends mostly knew as they have been there for me through those problems, so they understand it more than anyone. There are a couple people who heard the songs and realised it was about them and rang me up saying, 'I didn't know you felt this way!' Hopefully it gave them some closure too. I am different to the person who wrote them too, the 'me' today is much more comfortable presenting myself. I've never had to focus on portraying solely how I am and not focus on how I disguise myself and serve this other person and their story. At first that was so nerve racking to me. Performing without façade was scary and leaning on your own experience instead has been so fun.
Who is the Ben Platt sitting before me today?
The same anxious, Jewish, queer, musical, somewhat socially anxious person. But a bit more comfortable than before.
We are living in woke times, but also a time that is increasingly difficult for minority groups, still. How would you like to see the conversation around 'representation' change?
What is difficult is in the real world it wouldn't be a conversation, and everyone would have equal opportunities and it would merit based. Therefore, we wouldn't be a need to affirmatively act and intentionally include queer people or other minority groups. But we haven't reached that point yet, so we need to be active in that conversation. My hope for the future is that it's a complete rainbow in all senses. So, then the most talented people and the people with the most to say get the platform they deserve.
How did you bond with the cast on The Politician set?

When we came together there were nine of us of a similar age and we already knew it was being picked up for two seasons so we knew we would be spending a lot of time together. So as soon as we started filming, I got everyone on the same DM and said, 'we are all going to Disneyland together. We are going to my house in Malibu and spending a weekend on the beach, too.'
How did It feel to revisit school again for the role? What did you learn about your younger self?

I was never nearly as self-serving as my character! But it reminded me that my problems then felt as big as my problems now. You forget that was your reality and it felt like life and death. Everything felt like the end of the world. So, revisiting it I had a little more sympathy for how anxious or bothered I used to get at that time. But also, I kept all my best friends from High School. So, I still carry a lot of that experience with me, today. I met Beanie Feldstein there and she's so amazing I can't even talk about it.
What's the message you hope people take away from The Politician?

To take young people seriously in the political climate we are in. Young people should be part of the conversation, particularly when so much of the future feels like it is in jeopardy. We need to take their opinions and minds into account. But also, authenticity in comparison to feigned authenticity. The show tries to show the difference between the real you and the version of yourself you show. For me, as an actor doing interviews and using social media it's important to be as authentic to myself as I can. Also, to have gender fluidity, gun control and women's health be assumed realities not something we still need to be having conversations about.
It shows an interesting representation of mental health too…

It's easy to stigmatise the outcasts or 'strange' people or introverted people. But depression and anxiety have many different faces. There are kids who are taking their own lives and experiencing self-harm who are on sports teams, are popular on social media and seem to have very fulfilled lives. I think it's important to not overlook those people.
There is always a scattering of anti-Semitic, anti queer comments out there but it's easy to dismiss it as 'bots or whatever. But the only time I was ganged up a bit was when I was doing Dear Evan Hansen on Broadway and I decided I didn't want to go to the stage door after the show anymore because it was becoming a giant crowd every night. Mostly it was a crowd of people who hadn't even been at the show and they just came to see us afterwards. I was doing a two-hour 45-minute show where I was having to psychically and vocally strain myself and it wasn't sustainable to go out in New York in the winter and then do the show the next day. People were saying, 'how dare you, you are a piece of trash, you think you are some big star now, you are disgusting.' At some point you have to do the best thing for you. It's hard to really explain and there's only so many times you can ask for forgiveness. But if you can forgive yourself that's the main thing.
How do you look after yourself?

I would say any time I can carve out any chunk of doing nothing time. I think it's very easy particularly when everyone is on the phone all the time and there's no off time from emails or whatever. I will say to my professional representation, 'I won't be reply to emails for 5-6 days as I am going to be on my coach watching Big Little Lies!' Those moments are few and far between. But also hanging out with my friends who were there for me before this happened is important to me as this thing is fleeting and it isn't what is staying.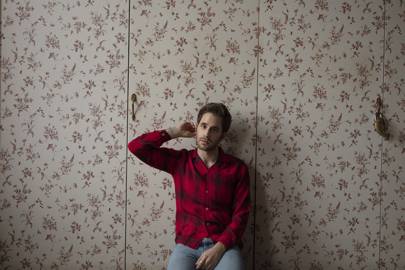 Did you learn any wellness tips from filming with Gwyneth Paltrow?
Yes, I did! Mainly skin things. There is this green toner she showed me which I am now using every day. I can't remember the name of it, but I use it every morning, it smells really good but also it makes me feel really good. Also, this weird Japanese mask that only has Japanese writing on it, only! But I use it every night too! You see her and she always looks so illuminous like a ray of sunshine.
What mantra always gets your through hard times?
Get out of your head and don't worry so much about what could happen and focus on what is happening right now. I have problems with being present as I am worrying about what is going to happen next and working out in my head all the scenarios of 'what would happen if this happened or if this happened?' Sometimes I miss things when great things are happening, so I keep telling myself 'be where you are now.'
Ben Platt's debut album, Sing to Me Instead is out now