'I just want to fix everything': Zendaya is the rising star we're crushing on for her activist attitude as much as her acting skills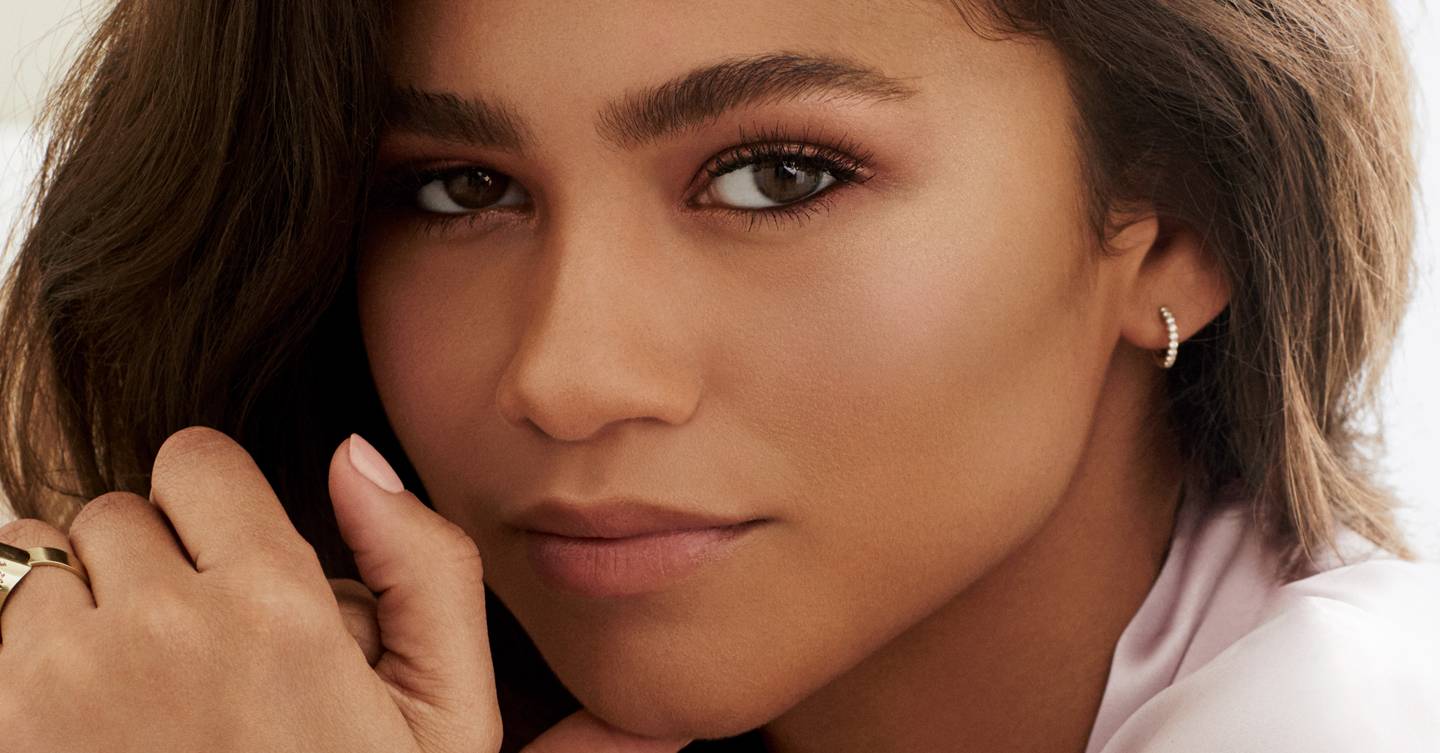 Sitting cross-legged and barefoot in a pristine white, lobster-embroidered Schiaparelli couture skirt-suit in a Paris hotel suite, actor, campaigner and Lancôme ambassador Zendaya is in full activist flow.
"There are so many things wrong," she leans in, throwing up her arms in frustration, "and I want to fix everything – it's like, what do I do?"
Make no mistake, these words are no empty gesture. For the child star turned acclaimed performer is no stranger to using her influence to push for change. Aged 16, she was working with Convoy Of Hope, a nonprofit organisation that supports the impoverished around the world. She celebrated her 18th birthday with a campaign to raise money to feed starving children in Haiti. And in 2015, aged 19, she skewered E! News presenter Giuliana Rancic for her racist comment that the actress looked like she "smells like weed" because of her dreadlocks (which Rancic later apologised for) – and had many A-listers backing her.
Now, aged 23, she shows no signs of letting up, calling out sexual and racial stereotypes and championing diversity to her 59 million Insta followers. All of which makes Zendaya a bold, yet bang-on, choice as Lancôme's ambassador for its latest fragrance, Idôle. "It was so important to me to align myself with a brand that champions diversity," she explains. "I didn't want to have to get there and be like, 'Um, excuse me, but I think you need to do this.'"
Yara Shahidi's reasons for walking off a magazine shoot shows we STILL have so far to go with racism & representation
Zendaya has also been busy building her acting career, starting with Disney's Shake It Up aged 11, and going on to win plaudits for her role in HBO's Euphoria, and MJ in the two most recent Spider-Man films.
And that's just a few of the reasons for GLAMOUR's major crush on Zendaya. Here, she reveals her must-have beauty products as well as how she copes with being an international superstar…
I LEARNT BEAUTY TIPS FROM MY FAMILY

My grandmother taught me about makeup. She had loads of it! My little cousins would come over and I'd be like, "Grandma, can I do their makeup?" And she'd let me at it. My mum, on the other hand, didn't wear makeup, which was important, because it showed me it's not something a woman has to do. It's a form of expression, like art. At the same time, she never discouraged me from having fun with it, and I loved to play around and take pictures and do my own little photo shoots.
I DO MY OWN MAKEUP – EVEN FOR RED CARPETS

When I first started in the industry and was out at events all the time, I found it hard to find a foundation shade. I've had so many makeup artists and I've been so many different colours – I've been orange, I've been far too pale. It's a big reason why I do my own makeup. I think [beauty] is so much better now in terms of inclusivity, but there's still a long way to go until everyone sees themselves represented.
MY MUST-HAVE PRODUCTS

…are definitely lipstick (I love L'Absolu Mademoiselle Shine in Shine Bright, which I wore to the Met Gala this year) and pressed powder. The pressed powder is vital for red carpets, so I can control shine in certain areas. I also love concealer, because you can just tap it over problem areas and you're good. Oh, and some kind of brow product, whether it's a tinted brow gel or pencil. I love my brows. I've let them grow out – and with different products I can change the opaqueness and shape. It's so interesting how doing that can really change your whole face.
[article id='pnKNR16VwZN"]
I FIND MAKEUP THERAPEUTIC

If I'm stressed before a big event, I go and do my makeup. There's something about taking that time to just be with yourself that is so relaxing. I also love a pamper day and I put on a Lancôme Advanced Génifique Hydrogel Melting Mask, followed by serums and creams. It's so important to take care of yourself.
I KEEP SKINCARE SIMPLE

I always use moisturiser – otherwise I feel like my face would just crack in half. Also, I wear SPF every day and never sleep with makeup on. That's a big rule.
FRAGRANCE MARKS MY MOST PRECIOUS MOMENTS

My grandmothers had displays of all their fragrances and they have distinct scents. I could go anywhere and smell something and be like, 'That smells like my grandma.' That's what excites me about Idôle – knowing I will become part of someone's memory. Maybe they'll wear it on their first day of high school or another life milestone.
TALKING IS THE BEST MEDICINE

I used to bottle things up and they would fester inside and get worse. But I've learnt that the best thing for me to get through a stressful situation is just to call whoever I need to and say, "Look, I just need you to listen right now." I also keep a journal for whenever I feel like I need to offload.
YOU CAN'T HAVE MORE IF YOU DON'T APPRECIATE WHAT YOU'VE GOT

I believe in having a sense of gratitude. Every day, I list the things I am thankful for and take a moment to appreciate them. That helps put everything into perspective.