Lauren Graham's Gilmore Girls Reunion With Melissa McCarthy Was a "Super Special Day"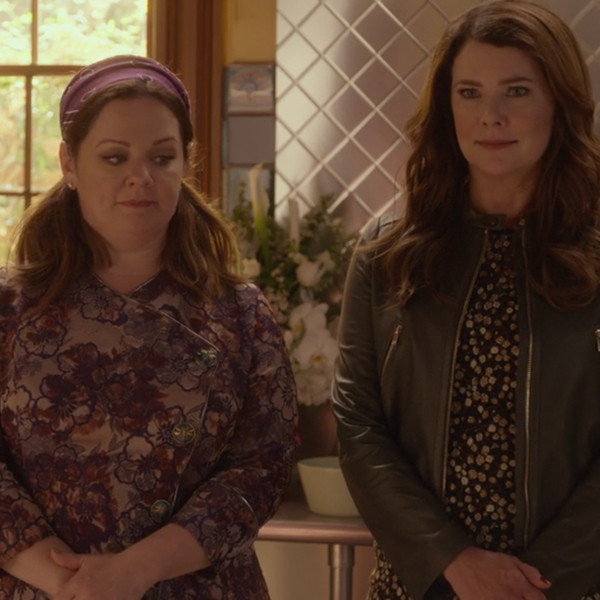 Melissa McCarthy's journey to being involved in Gilmore Girls: A Year in the Life generated a bevy of headlines. First, producers said she was too busy, then McCarthy said she was never asked and she was now too busy, then she was asked about it at every press stop for her movie The Boss. Well, viewers know she found the time and returned to Stars Hollow for a scene with her Dragonfly Inn coworkers.
"My Dragon Fly [sic] team. Wouldnt [sic] be the same without those 2 crazy talented ladies," Yanic Truesdale, Michel to Gilmore Girls fans, tweeted along with the photo below.
Graham responded with a retweet and added: "This was a super special day on @GilmoreGirls."
McCarthy has said her return back to the world of Gilmore Girls was "amazing."
"Oh, it was a bloodbath," McCarthy joked with E! News after filming her return. "No, it was so fun. I get so sentimental to be back on those sets and to see everybody. It was amazing how we just all fell back into it."
Graham said returning to the character of Lorelai Gilmore was an emotional experience.
"It was so emotional for so many reasons, but one of them was, you hardly ever get a chance, at any point in life, to appreciate the moment you're in while you're in it. And the fact that it was sort of the people who brought us back and we got to finish a story that we hadn't gotten to finish and this character I love so much…I was just a freak, I had so much appreciation. It was actually very overwhelming. I'm not a person who cries very easily, I cried almost every day," Graham told Stephen Colbert on The Late Show. "I was so thankful, I don't think I'll ever be able to describe it, which is why I tried to write about it."
Gilmore Girls: A Year in the Life is now streaming on Netflix.