Miley Cyrus Crashes Kendall Jenner And Hailey Baldwin's 'Carpool Karaoke'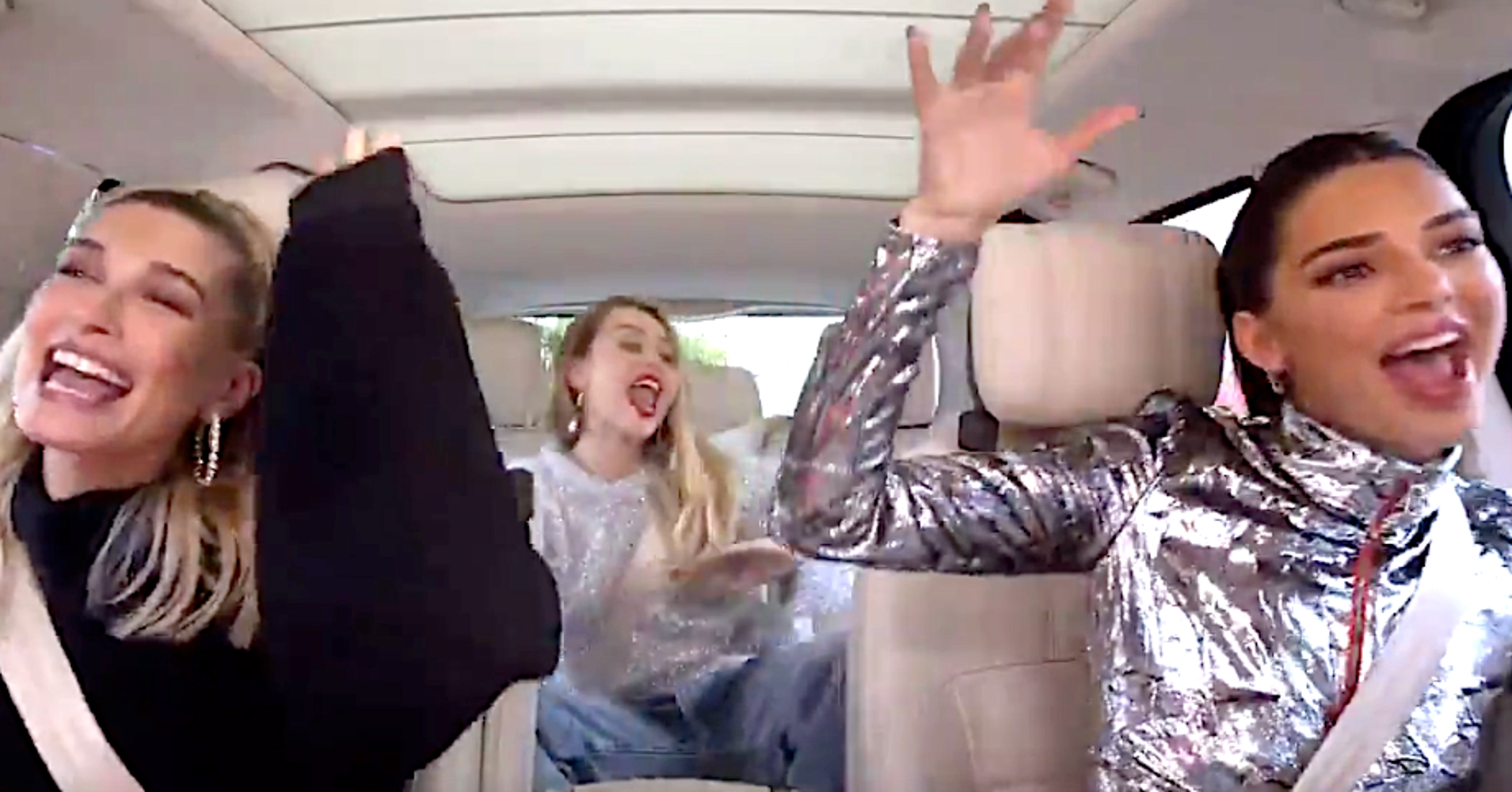 Imagine seeing these three bopping along to tunes next to you in traffic.
In a preview of Friday's episode, Miley Cyrus haunts their vehicle (you'll see what we mean) and joins a singalong of her 2009 hit "Party in the U.S.A."
Maybe more Cyrus tunes might follow? And who's driving?
"Entertainment Tonight" wondered whether Baldwin's husband, Justin Bieber ― a "Carpool Karaoke" veteran from James Corden's "The Late Late Show" ― might also hitch a ride at some point. Or one of Jenner's famous sisters, for that matter.
The more the merrier, we say.