Netflix's Most Popular Titles of 2019 May Surprise You
Everyone has their own favorite thing to binge on Netflix, but what binge-worthy content do we all have in common? Netflix's end of year roundup is here to reveal what shows and movies its users have watched the most in 2019.
The most successful release on the streaming service across both TV and film is the Adam Sandler and Jennifer Aniston-led Murder Mystery. If that comes as a surprise, it shouldn't, given the comedy was watched by 30,869,863 accounts in the first three days of its release, according to The Hollywood Reporter. It was Netflix's biggest opening weekend ever. Sandler and Aniston did that. (And it also won a 2019 People's Choice Award!)
In the second and third slots of the most popular releases list were Stranger Things 3 and the Ryan Reynoldsaction flick 6 Underground. Disney's The Incredibles 2 is the first non-Netflix original title on the list at fourth place, with Martin Scorsese's The Irishman coming in fifth. Henry Cavill's new fantasy series The Witcher is the sixth most popular release—an impressive feat, indeed, given it only came out on Dec. 20.
The Triple Frontier, Extremely Wicked, Shockingly Evil and Vile, The Umbrella Academy and The Highwaymen round out the rest of the top 10.
According to THR, these shows' popularity were not measured in how many accounts actually watched the content in full. Rather, the popularity was measured in the number of accounts that watched at least two minutes of the titles in the first 28 days following their release dates. The Witcher and You: Season 2's placements on these lists are a result of Netflix's projected viewership for the shows.
As for the rest of Netflix's binge-worthy shows, films, documentaries and more, check out the rest of the top 10 lists below!
Top 10 Most Popular Series Releases of 2019
1. Stranger Things 3
2. The Witcher
3. The Umbrella Academy
4. Dead to Me
5. You: Season 2
6. When They See Us
7. Unbelievable
8. Sex Education
9. 13 Reasons Why
10. Raising Dion
Top 10 Most Popular Movie Releases of 2019
1. Murder Mystery
2. 6 Underground
3. The Incredibles 2
4. The Irishman
5. Triple Frontier
6. Extremely Wicked, Shockingly Evil and Vile
7. The Highwaymen
8. Spider-Man: Into the Spider-Verse
9. Wreck-It Ralph 2
10. Secret Obsession
Top 10 Most Popular Nonfiction Releases of 2019
1. Tidying Up With Marie Kondo
2. Jailbirds
3. Rhythm + Flo
4. You vs. Wild
5. Nailed It!: Season 3
6. Comedians in Cars Getting Coffee: New 2019: Freshly Brewed
7. Awake: The Million Dollar Game
8. Sugar Rush Christmas
9. Prank Encounters
10. Sugar Rush: Season 2
Top 10 Most Popular Documentary Releases of 2019
1. Conversations With a Killer: The Ted Bundy Tapes: Limited Series
2. Our Planet
3. FYRE: The Greatest Party That Never Happened
4. HOMECOMING: A film by Beyoncé
5. Don't F–k With Cats: Hunting an Internet Killer: Limited Series
6. Abducted in Plain Sight
7. The Disappearance of Madeleine McCann
8. The Family: Limited Series
9. Street Food: Volume 1: Asia
10. Kevin Hart: Don't F–k This Up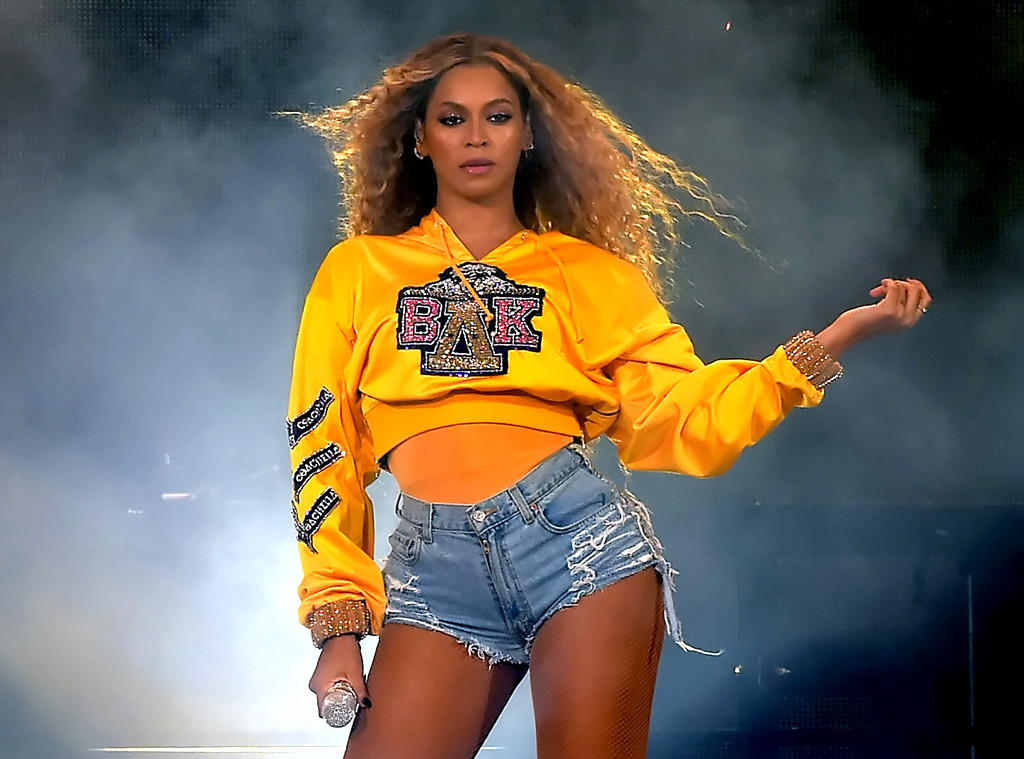 Kevin Winter/Getty Images for Coachella
10 Most Popular Comedy Specials on Netflix in 2019
1. Dave Chappelle: Sticks and Stones
2. Kevin Hart: Irresponsible
3. Gabriel 'Fluffy' Iglesias: One Show Fits All
4. Ken Jeong: You Complete Me, Ho
5. Amy Schumer: Growing
6. Bill Burr: Paper Tiger
7. Aziz Ansari: Right Now
8. Jeff Dunham: Beside Himself
9. Wanda Sykes: Not Normal
10. Mike Epps: Only One Mike
Top 10 Most Popular International Releases of 2019
1. Mighty Little Bheem
2. Kidnapping Stella
3. Always a Witch
4. Mirage
5. Burn Out
6. High Seas
7. Como caído del cielo
8. Money Heist: Part 3
9. Quicksand
10. The Rain: Season 2
E! News returns Monday morning, Jan. 6 at 7 a.m.!