Scandal or Real Life: Can You Tell the Difference?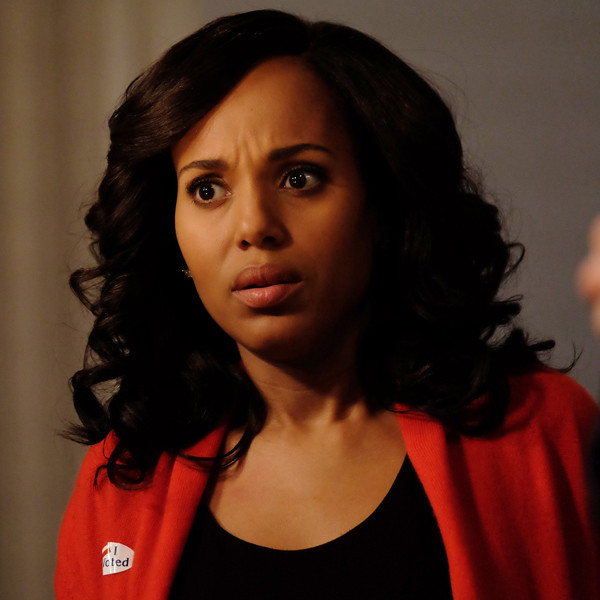 It's almost time to retire the white hat, Gladiators.
As Scandal heads into its seventh season on Thursday, Oct. 5, so too does it enter into its final season. And that means that we've got just one dark and twisty season of D.C. drama left before we have to say goodbye to Olivia Pope (Kerry Washington) and her Beltway buddies for good. While there's no doubt that Shonda Rhimes and her TGIT team will pull out all the stops to give the addictive series a proper goodbye, we'd be lying if we said we weren't already reminiscing about the good old days when B613 was simply a jumble of letters and numbers and a simple "Dad?" was enough to slam our jaws on the floor.
In anticipation of the final season, we thought we'd put your Scandal savvy to the test. Below are a series of too-crazy-to-be-true events and it's your job to identify if they happened in Olivia Pope's world or our truth-is-stranger-than-fiction own. Good luck, Gladiators!
1. The President kills his appointed Supreme Court Justice with his bare hands.
2. The sitting Vice President kills the Treasury Secretary three years after losing the presidency thanks to the secretary's influence.
3. The President's son is murdered on stage at a re-election rally event just before he wins his second term.
4. A candidate for President dies in the interm between the popular vote and the Electoral College's.
5. The President of the United States is shot on the way to his birthday party.
6. A candidate earns more than 900,000 votes in the presidential election—despite the fact that he was incarcerated during his campaign.
7. The nominee for VP of the Democratic Party's ticket reveals he's undergone electroshock therapy twice and subsequently drops out of the race.
8. The newly sworn-in Vice President is forced to commit suicide to keep the fact that they orchestrated the murder of the true President-Elect (and their spouse) under wraps.
9. A woman is sworn in as President of the United States.
The answers? Numbers 1, 3, 5, 8 and 9 all happened on Scandal. No. 2 is the infamous Aaron Burr–Alexander Hamilton duel of 1804. No. 4 occurred in 1874 when Democrat Horace Greely died before the Electoral College could vote for him. No. 6 was the surprising 1920 campaign by Socialist Party candidate Eugene V. Debs, running for his fifth and final time from behind bars. And lastly, No. 7 was the shocking 1972 revelation of Democratic Party Vice Presidential candidate Sen. Thomas Eagleton's medical history, thereby dooming Sen. George McGovern's campaign, paving the way for Richard Nixon to take office.
Which moment had you stumped? Sound off in the comments below!
Scandal returns Thursday, Oct. 5 at 9 p.m. on ABC.