So…Does Nicole Kidman Look Like Glinda the Good Witch?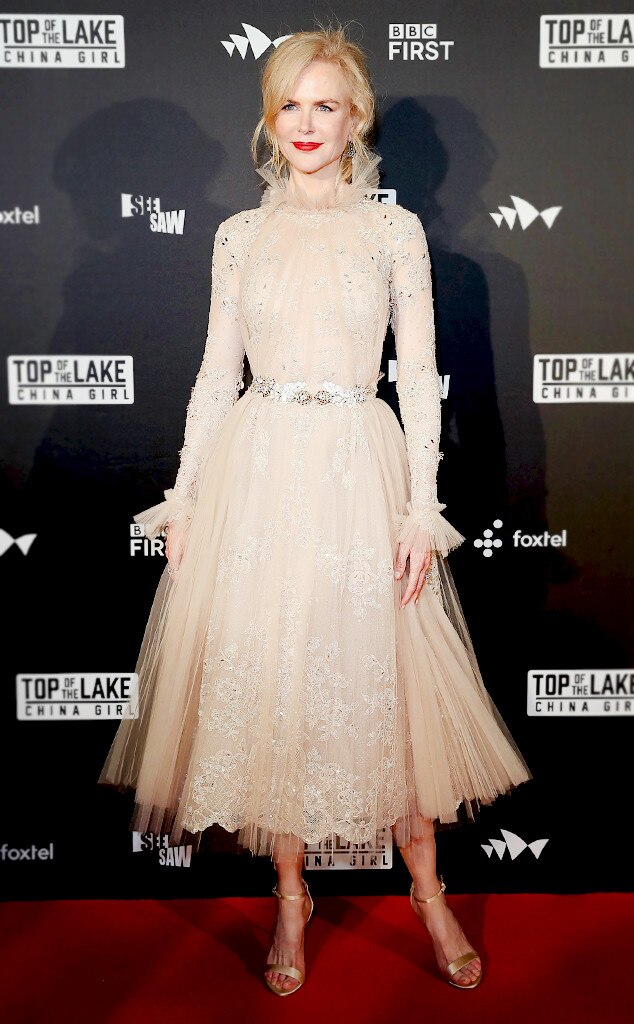 Mark Metcalfe/Getty Images
Don't get us wrong, Nicole Kidman can do no wrong.
But just know if the Top Of The Lake: China Girl actress' red carpet look at all reminds you of Glinda the Good Witch (The Wizard of Oz reference, y'all), know you're not alone.
Hear us out: Yes, there's no denying the Zuhair Murad dress is a masterpiece (just look at all that detail), there's also no denying there's a lot going on. All at once. Between the ruffled cuffs and neckline, the underlying, intricate beading and embroidery work, the small velvet bows and back cutouts, the crystal-embellished belt and the heavy tulle overlay, the gown is doing multiple things at once. Too many things? Well, that's for you to decide.
To help you get to your own conclusion, take a scroll through the below detail shots of Nicole's latest premiere look. Then let us know what you think in the comments below!
That's for you to decide.
And, I guess, us to find out.