Stop what you're doing! Charlotte Tilbury is having an epic flash sale, here are the best bargains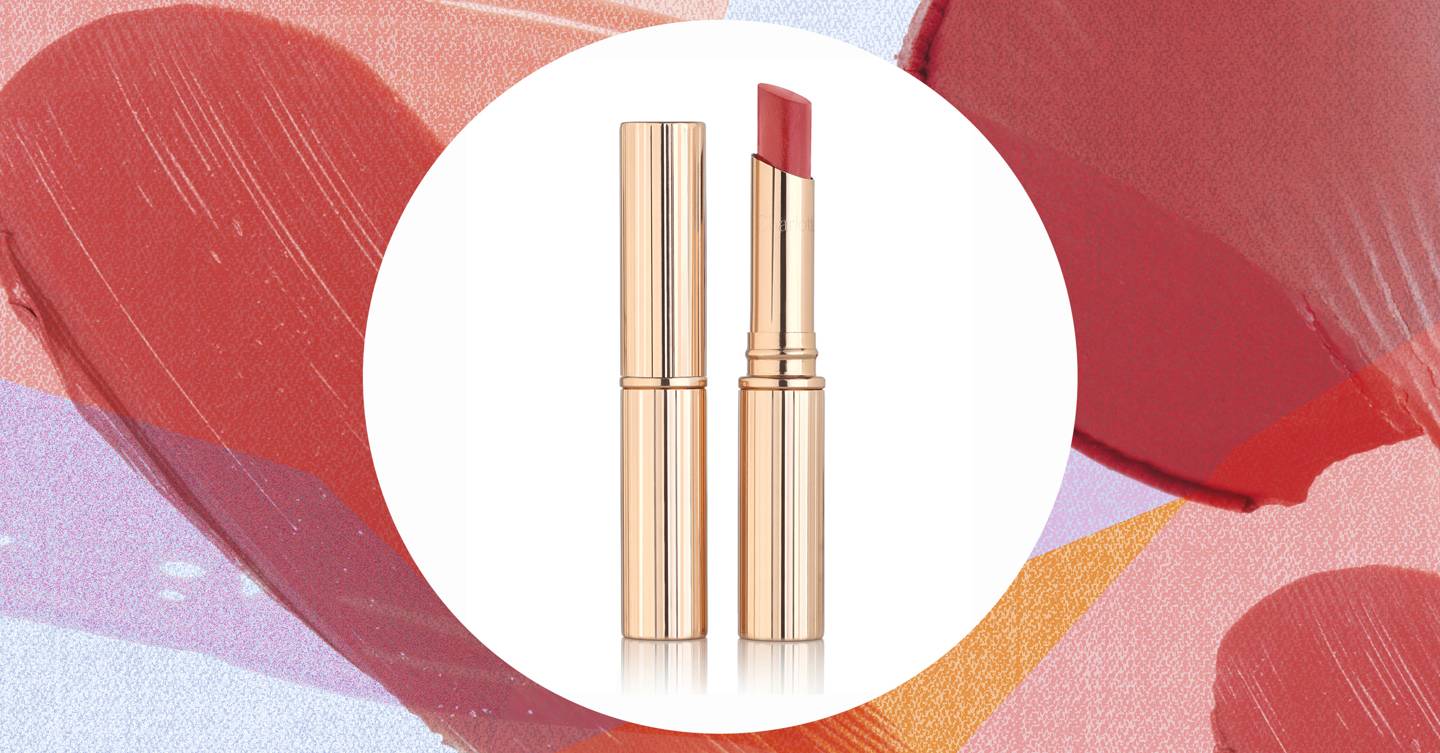 Charlotte Tilbury is probably the most famous name in the beauty industry right now – and with a reputation as one of the most sought-after makeup artists in Hollywood and beyond as well as a bestselling beauty line, it's no wonder. She's beauty royalty. So when we heard that the now legendary brand is having a flash summer sale (eek!), we knew it would cause a stampede.
The cult brand is an absolute must for any makeup bag, yet definitely on the spenny side compared to some high street brands – so when the makeup artist puts on a sale, it's time to drop everything and get clicking, bank card at the ready.
Tilbury's glamorous rose gold-encased range houses iconic products that are all geared up to give you a glow, darlings, as well as a flawless base, dramatic eyes (including the MUA's signature feline flick) and fuller looking lips. As the go-to artist for red carpets around the world and with a spot on Kate Moss's speed dial, Tilbury knows her stuff; with her expert hand behind the collection, there's no cheekbone she can't sculpt, no lash she can't lengthen.
The epic sale gives beauty lovers a whopping 30% off some of the best products in the line, from eyeshadow palettes to lip kits, cream eyeshadows to perfumes, and even the signature leather makeup bag. No beauty fan should miss it.
Here's what we'll be rushing to add to our online baskets in order to nab savings on some much-adored Charlotte Tilbury magic. There are no duds here…
Was £45, now £31.50
With an ergonomically-designed brush that hugs your cheekbones for extra definition, this powder blush and highlighter duo (available in two shades) is your fast track to glowing skin.
Was £38, now £26.60
For kissably-soft lips, this rose pink lip kit includes the makeup artist's famous K.I.S.S.I.N.G lipstick in The Duchess as well as Lip Cheat, the genius lip liner, in a peachy coral. Pout perfection.
Was £55, now £38.50
With not one, not two, but three iconic eye products in one box, this kit is too good to miss. Save 30% on this triple treat of Full Fat Lashes mascara, the Classic Eyeliner in Audrey and the super soft Colour Chameleon shadow stick in Champagne Diamonds.
Was £20, now £14
Get your hands on two mini versions of Tilbury's matte liquid lipsticks with this cute kit. Containing two bestselling shades of Hollywood Lips – Too Bad I'm Bad and Show Girl – it's all you need for a handbag-friendly beauty look.
Was £49, now £34.40
Your one-way ticket to a radiant complexion. This six-shade palette houses powder, blusher, bronzer and highlighter, with impressive pigment for a brighter, healthier glow.
Was £68, now £47.60
Promising to bring love, light, sex, power and positivity to the wearer (oh my!), Tilbury's floral-chypre fragrance is a heady combo of floral and citrus notes. Ideal for warm and sultry summer evenings.
Was £77, now £53.90
For a smokey eye with va-va-voom, this eye kit has it all – a glam quad of eyeshadows, Rock and Kohl eyeliner in Barbarella Brown, and Full Fat Lashes mascara in Glossy Black. Hot.
Was £49, now £34.30
The palette to end all palettes, this one hit wonder does an entire face with minimal effort – so really, it's an even bigger saving, right? With seven shades for a neutral, glowy base and a smokey eye, it's a no-brainer.
Was £38, now £26.60
One for the bold, this statement lip kit offers a Superstar Lips in Confident Lips plus Lip Cheat lip liner in Bond Girl. A berry lip kit we can't get enough of.
Was £22, now £15.40
This minky golden grey shade of the cult cream eyeshadow is ideal for smudging on and glamming up for hot summer nights, thanks to its fuss-free formula and cooling effect. Sold.
Was £118, now £82.60
An online exclusive, this genius kit will make you look as if you've just been partying in the White Isle even if you've been stuck in an office all summer. Four hero products for lips, cheeks, eyes and skin in one? We love it.
Was £150, now £105
OK so it may not be Christmas yet, but who cares when the offer is this good? An 'advent calendar' of a beauty haul, it holds 12 products including a mini Magic Cream and a limited edition bronze kohl. Don't miss out.
Was £29, now £20.30
Create a smokey cat eye and copy Tilbury's own look with this dream duo. With a sooty, smokey shadow and a mini Rock 'n' Kohl liner, it's all you need for a foolproof evening eye.
Was £103, now £72.10
Hello huge saving – this kit contains the glow-getting Bar of Gold palette, a Powder and Sculpt brush to help you swipe on the shimmer and a travel-size tube of Wonderglow. NEED.
Was £60, now £42
With three lipsticks in one, this kit is a great money-saver. Two Matte Revolution shades and The Duchess from the K.I.S.S.I.N.G collection are all you need for a decent summer lipstick wardrobe.
Was £75, now £52.50
With all these beauty bargains you're scooping up, you'll need something chic to put them in, right? Right. Allow us to recommend this will-never-go-out-of-style bag in Tilbury's signature rose gold and night crimson shade.
Was £118, now £82.60
Still a bit of a payday price, but this collection gives you four products in one, including the flawless Instant Look in a Palette. With that whole-look powerhouse plus lipstick, liner and mascara, that's your capsule makeup kit right there.
Was £77, now £53.90
Statement eyeshadow quad? Tick. Rock chick eyeliner? Double tick. Top it all off with Full Fat Lashes mascara and boom, your eyes have been officially Tilbury'd with this bundle offer.