The 'smokeliner' is the hot new beauty trend that sees a smokey eye being created with just eyeliner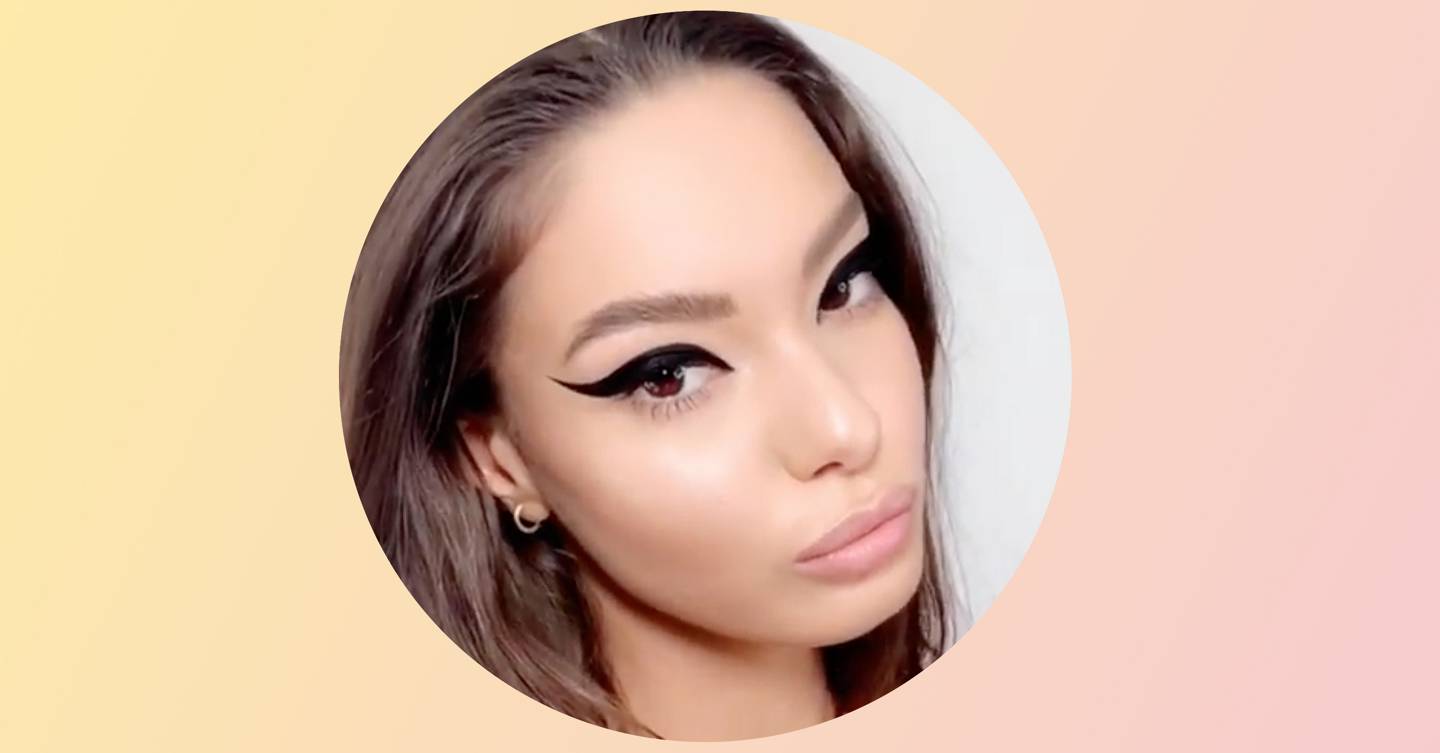 Say goodbye to the smokey eye, because makeup artists are replacing the popular eyeshadow trend with something much more powerful.
Statement eyeliner is now taking its place as our go-to eye look for a Friday night, meaning we'll be trading in our smoked-out looks for a graphic liner because who wants to be subtle?
The graphic liner is set to become the hot new trend of 2019, meaning we have up until the end of the year to learn how to perfect a long, striking wing. As if eyeliner wasn't hard enough already.
Make up artists are opting for gel liners to help snatch the perfect bold lines, due to their ease of use and ability to build-up pigment and shape. Gel liners are also said to be much better for beginners, so for those of us who dare to try out the trend, we're in luck!
Are you ready to learn how to get the look that is set to be all over the gram? Then listen up.
One of our go-to MUAs, Nikki Makeup, showed us how it's done, creating a fierce flick for her Sunday Tutorials on Instagram.
To add this look to your personal beauty arsenal then you may want to invest in Nikki's essentials: the Delilah Gel Liner, Nabla Cosmetics Close-Up Concealer, a liner brush and a finer, thin brush to help 'colour in' between the lines. Nikki's fine brush is actually from an art shop too – thrifty!
Her top tip to get the look is to start off small and build up.
First, create your outline, starting along the lash line and flicking outwards, and once your foundation is formed, fill it in.
You can then use the concealer to correct or conceal any mistakes and act like they never even happened.
We better start practising.