The Women Making a Change in Saudi Arabia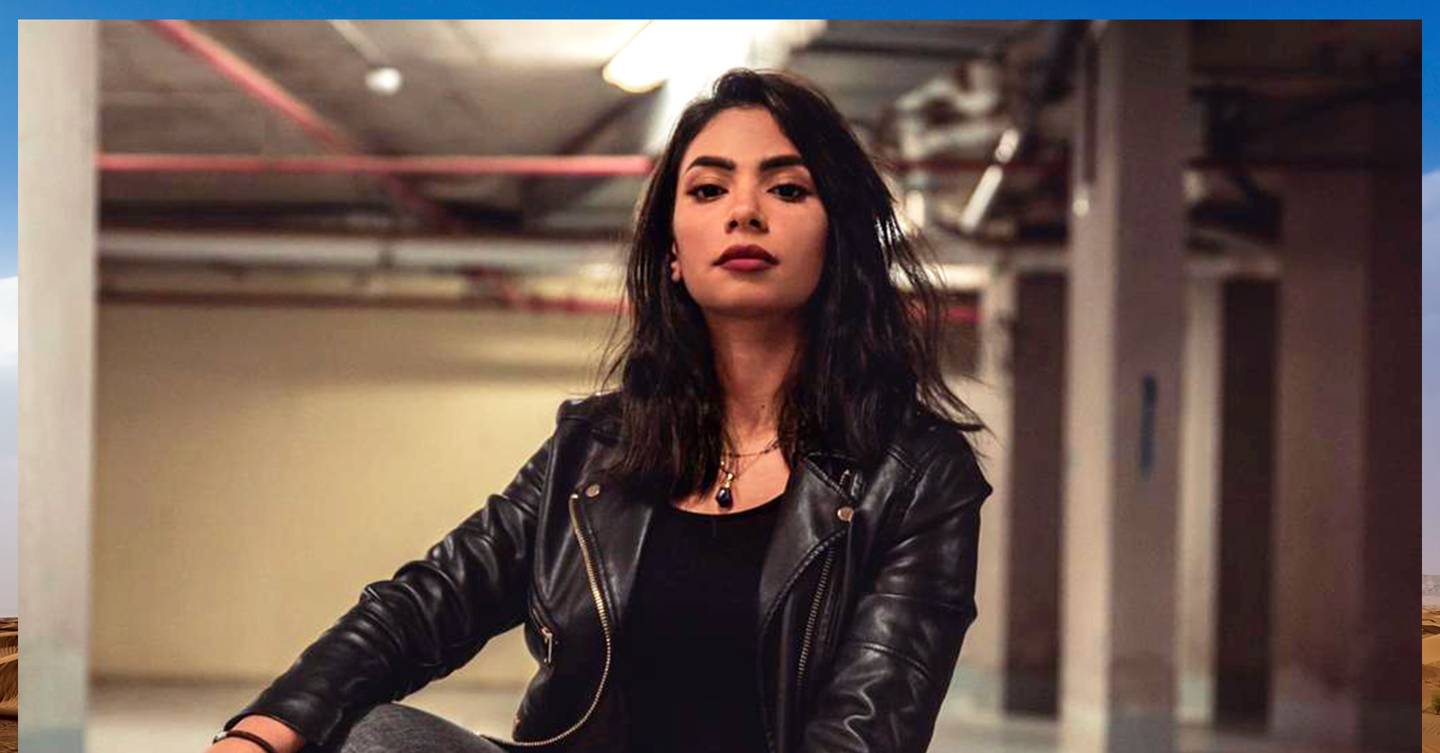 Saudi Arabia might be making a surprise entry to your travel list. Not only is the Kingdom welcoming foreign tourists for the first time (which helps); it will host the inaugural edition of MDL Beast Festival, the region's largest music and cultural festival in Riyadh, from 19-21 December 2019. The line-up features global heavyweights including David Guetta, Martin Garrix and Steve Aoki alongside local talent, such as DJ duo DISH DASH and Saudi Arabia's first ever female EDM DJ Cosmicat.
It's quite a milestone. But Cosmicat is not the first Saudi female trailblazer. The region has a host of other inspiring females you may never – till now – have heard of, from politics to fashion, music to cinema. And yet they have been quietly leading the charge to empower women across this changing nation.
Cosmicat
The 27-year-old emerging DJ is giving us serious life goals with her killer house and tech tunes and empowering story. She'd long been a fixture of Saudi's underground music scene and, when societal rules around entertainment changed a few years back; she rose to prominence like many other great Saudi musicians. Her love of music came from years of collecting cassettes and recording her own mixes from the radio and she even taught herself to DJ online. Though many told her she would never make it as a female Saudi DJ, she now has sets at every fashion show and party worth attending in the Middle East and was the only female DJ at Saudi's first internal Music and Culture Festival, White Oasis, in March 2019. Watch this space.
Norah Al Faiz
A lifelong devotee of female education, Norah Al Faiz initially worked as a teacher, before rising through the ranks to become a government educational supervisor on girl's education. She eventually became the first woman to ever hold a cabinet office in Saudi Arabia. Her appointment, in 2009, to vice minister for education in charge of women's affairs, was a landmark decision and one which she described as a 'source of pride for all women'. She has become one of the guiding lights of female leadership in the Arab world.
Haifaa Al Mansour
The visionary filmmaker is pretty used to breaking boundaries and achieving milestones. The 45-year-old is Saudi Arabia's first female film director and her work is groundbreaking, award-winning and fiercely feminist. Her first three short films won prizes, her first documentary; Women Without Shadows, won the Best Documentary Prize at Muscat film festival but it was her first feature film, Wadjda, which won her global acclaim. It was the first full-length film shot entirely in Saudi Arabia, telling the story of a young girl growing up in Riyadh, and it became Saudi's first-ever Oscars nominee. She has since gone on to direct several international films and was recently awarded the Crystal Award at the World Economic Forum's 2019 meeting in Davos for her leadership in cultural transformation in the Arab world. She's showing no signs of slowing down, either.
Lubna Olayan
It's quite a feat to be named the 86th most powerful woman in the world, which is exactly the title given to Lubna Olayan in 2014 by Forbes. Lubna is CEO of the Saudi conglomerate Olayan group. She is a hugely respected figure; the first woman to head up a Saudi bank, a philanthropist and a member of the International Business Council and is the first woman in Saudi history to deliver an opening keynote speech at a major conference in the country. Oh, and she has one hell of a power bob.
Lujain Al-Ubaid
Back in 2014, after three years of hard work, Lujain Al-Ubaid launched Tasamy, her non-profit, volunteer network organisation. Passionate about making a difference; Lujain's company runs incubator programmes to ensure young Saudis feel empowered to give back to their communities. The social entrepreneur has been honoured by the king of Saudi Arabia for her amazing work and is an inspiring female leader, using her platform to make profound changes in local communities.
Somayya Jabarti
This pioneering superstar is constantly popping up in any list of the Middle East's most powerful women – and with good reason too. She is the first female editor of a Saudi newspaper; the Saudi Gazette, and is a bold and brave journalistic voice. She frequently fights for women's rights and is a fearless reporter – the only Saudi journalist on the ground during the 2011 Egyptian revolution. When she was first made editor in 2014, she said "a crack has been made in the glass ceiling, and I'm hoping it will be made into a door." Preach.
Reema Bint Bandar Al Saud
Reema is actual Saudi royalty, proof that princesses pack a punch. Instead of lounging around a palace all day (let's face it, pretty tempting) she founded several companies, become the CEO of Harvey Nichols in Saudi Arabia and became the first woman to lead a multi-sports federation in the country. Much of her life has been dedicated to the empowerment of women. She founded Alf Khair, a social enterprise aimed at elevating Saudi women in business, and also the Zahra Breast Cancer Awareness Association, for which she led a group of Saudi women to the Base Camp of Mount Everest to raise awareness for breast cancer in May 2012. She is now the first female envoy in Saudi's history – as Saudi Arabian ambassador to the United States.
Bayan Mahmoud Al-Zahran
Bayan is only 34 and already she has racked up some hefty firsts. She became Saudi's first ever female lawyer in 2013 and also the founder of the first ever female law firm in the country, in 2014. Saudi's answer to Elle Woods; Bayan is a tireless campaigner for women's legal rights and has dedicated much of her work to it.
Basma Elkhereiji
This powerhouse chef has been dominating the food scene in Saudi for over 15 years. The restaurant entrepreneur is the founder and CEO of The Social Group, and launched her first restaurant, The Social Kitchen, in 2018 and then swiftly launched its follow-up; The Social Bakery, soon after, due to its success. She's become such a high-profile trailblazer for the Saudi hospitality industry, she was chosen as the director for Jeddah Season international food and drink festival at the Saudi coastal city for this year and next.
Marriam Mossalli
Marriam is probably the leading light in luxury fashion in the Arab world. The former journalist began her career writing for the Arab news before she became a fully fledged fashion entrepreneur and founded Niche Arabia, a luxury consultancy, in 2011. Her success since then has been major; she's been praised for elevating the global luxury status of Saudi Arabia and was the only Arab professional invited to the Celebration of Design Gala in 2015, hosted by Michelle Obama. Besides being a high fashion player on a worldwide scale, Marriam is also a boundary breaker. She recently hosted the first female sports day in Saudi Arabia and has just written a book on inspirational Saudi women, called Under The Abaya. She can be found on Instagram looking fabulous, making changes and really making #girlboss happen in Saudi. See her styling it out IRL too, at MDL Beast…
Adwa Al Arifi
Last year, the pioneering Adwa made history as the first ever female committee member of Saudi Arabia's Football Federation. It's a recognition of her years of her dedication to female empowerment through sports. While she was at university in 2007, she set up Saudi Arabia's first ever female football club, and her work with the federation has continued to elevate the role of women in sports.