These 'holiday in a bottle' perfumes offer the sensory getaway we all need right now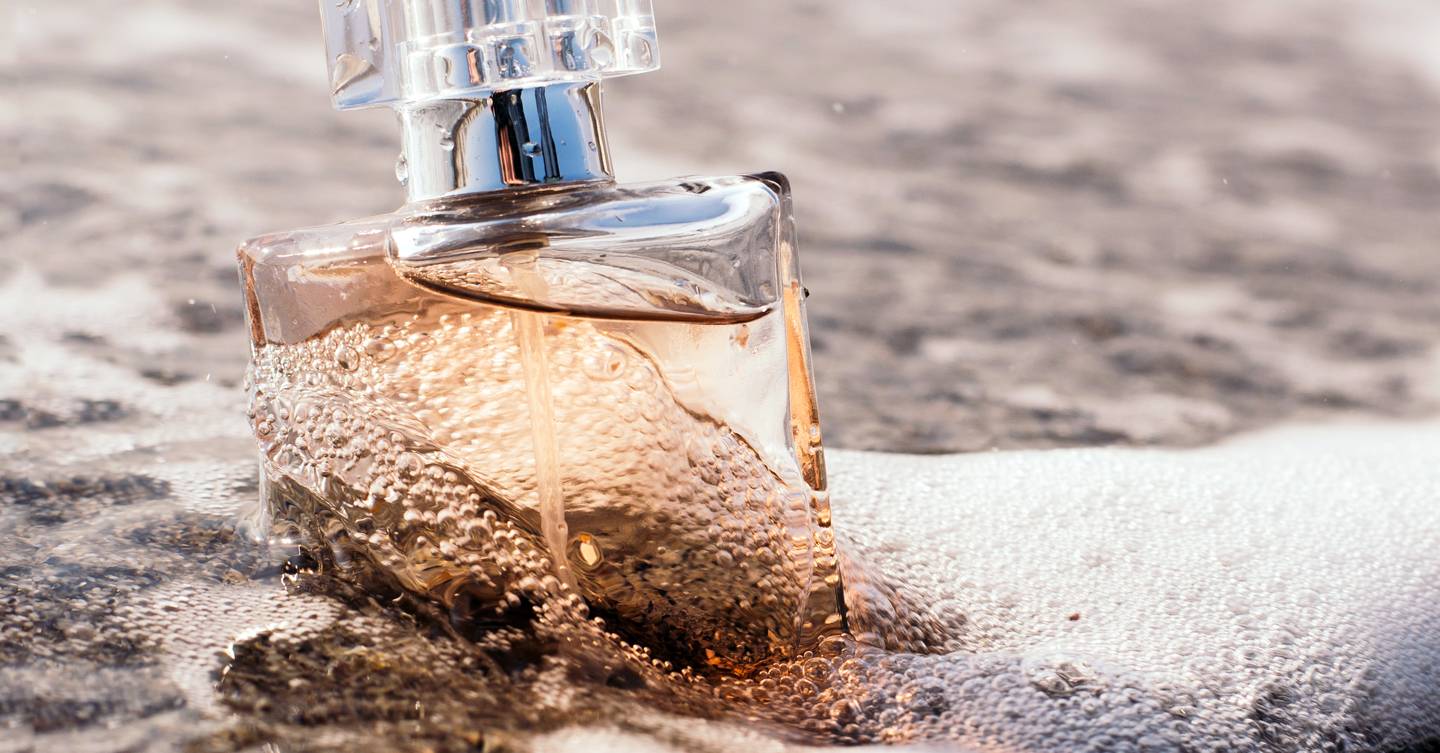 Dreaming of hazy days, floaty dresses, sundowners, sand beneath your toes and the waft of jasmine on the evening air, we are are 100% with you. But while holidays may not be back on the agenda for the foreseeable, there's no need for our senses to stay grounded. Fragrance offers the sensory escape our lockdown surroundings may not.
It's fair to say lockdown has killed adventure vibes, curtailing travel freedoms and all the delights of new sights, sounds, tastes and smells. "Lockdown has really proven to be a double-edged sword," says fashion psychologist, Shakaila Forbes-Bell, founder of Fashion is Psychology. "Not only are we mentally struggling with the likelihood of people experiencing irritability, sleep disturbance, decreased libido and depression increased, we've also missed out on the psychological benefits of travelling. Research has shown that foreign travel boosts your energy, improves cognition and promotes interpersonal growth."
But thankfully perfume offers a means of escape when we physically can't. "Smell is one of our most powerful senses as it plugs into our limbic system – the part of the brain linked to instincts and emotions," reveals Forbes-Bell. "We can utilise fragrances to transport us to different times and places due to the ability of our sense of smell to evoke strong memories. Scents that remind you of a cherished time and place will be especially powerful. Think of the smell of the hotel you stayed at in Jamaica or the restaurant you ate at in Italy, those scents will transport you back to those places, allowing you to escape the confinement of our current realities."
So while comforting, familiar and nostalgic scents may have been the order of the lockdown days, right now we're hankering for a hit of Spring scented freshness and adventure.
So whether you dream location is the Ibizan white isle, Cornwall's hidden coves or a remote tropical paradise, there's a scent that can take you there. Yes, some do cost more than an EasyJet seat, but there's no need to pack a bag or spend on a new wardrobe and for every spritz they're a fast track to your dream getaway. 'Scentsory' excursions here we come…