This is the UK's no.1 eye makeup remover (with one flying off shelves every 30 seconds)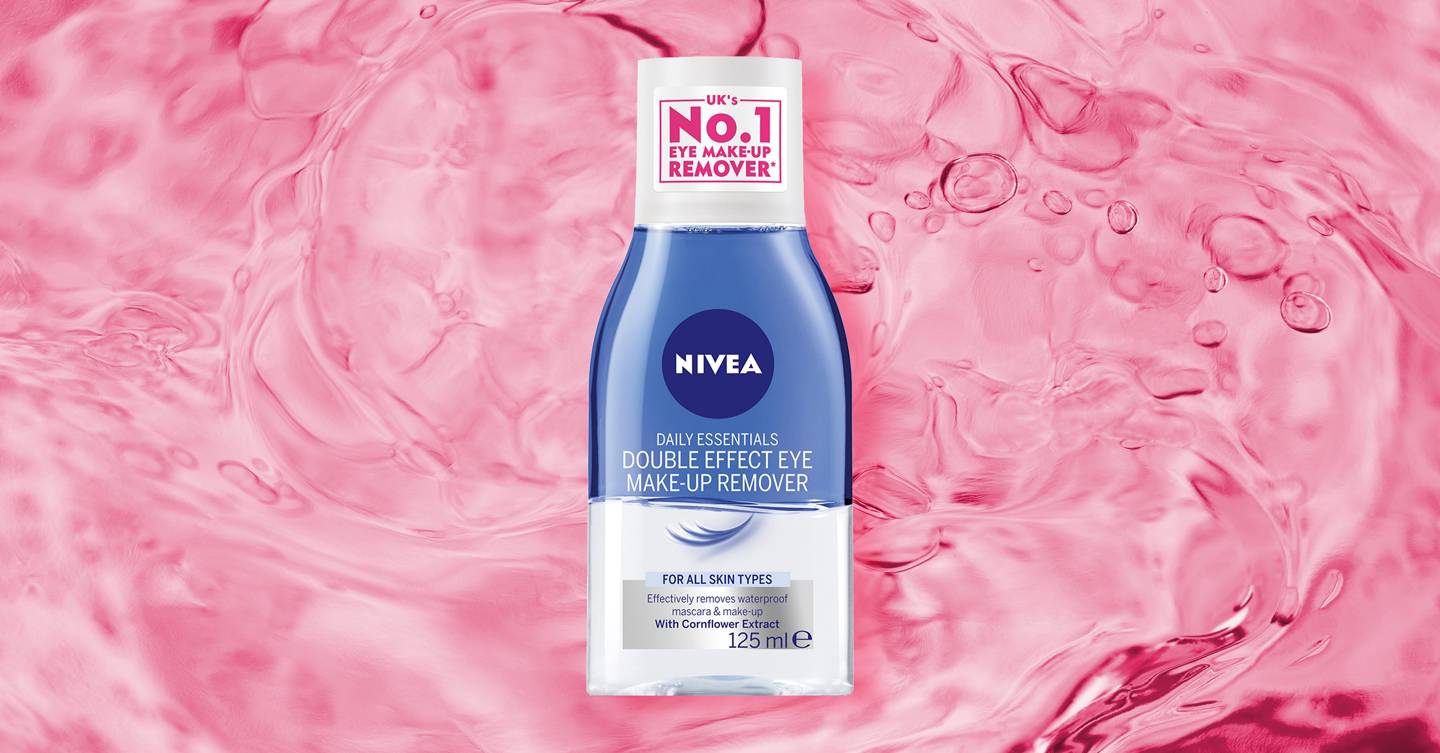 Finding the perfect eye makeup remover is no mean feat. Will it sting? Will it leave eyes oily? Will it remove those lashings of mascara often left on from the night before?
One eye makeup remover that people claim ticks all the boxes is Nivea's Double Effect Eye Makeup Remover.
In fact, the £3.59 eye makeup remover is so damn popular that new sales data reveals 1.4 bottles are sold every 30 seconds – that's a whopping 3,965 a day, 2.8 bottles a minute, 165 an hour, 3,965 a day and a staggering 1,475,430 a year.
It's the makeup remover's tough but gentle formula, which helps to breakdown stubborn make-up whilst being kind on skin, that's helped amass so many fans.
Specially formulated and suitable for use on sensitive eye area, its extra strength formula is made up of two phases. The oil phase works to remove stubborn waterproof eye makeup, while the aqueous phase apparently protects and cares for your lashes.
90% of reviews on Boots.com rate the product between 4 or 5 stars, with customers commenting on it being 'gentle to use', 'quick to remove
stubborn mascara' and 'affordably priced'.
We're sold.
Known and loved for its efficient, hardworking and more importantly, purse-friendly skincare solutions, Nivea is a brand the nation has been relying on for years so we're not surprised to see sales soaring.
And it seems the eye makeup remover isn't the only sales success, with beauty buffs so reliant on one of the German skincare brand's ranges in particular that one tube of the 24h Day Creams is sold every 20 seconds – that's 4,320 tubes a day!
Based on recent sales data collected by the brand, one tube of Daily Essentials Moisturiser is sold in the UK every 20 seconds, equating to a further 3 tubes a minute, 180 an hour, 4,320 a day, and a whopping 1,576,800 a year.
It seems beauty doesn't have to break the bank.