Why the Stars of A Christmas Story Live Aren't That Nervous About Taking on a Classic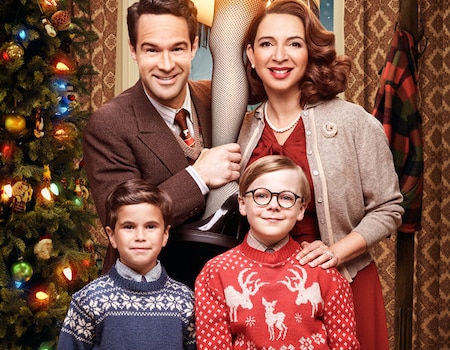 There's a lot of pressure that comes along with turning a beloved holiday classic film into a live TV stage production.
Maya Rudolph and Jane Krakowski know all about that pressure, given the fact that they're starring in the live TV musical remake of A Christmas Story this weekend, but they're not all that worried…or at least they're trying not to act like it.
"You might be more nervous than us. Don't worry about it, we got you," Rudolph told E! News at the official lighting of the giant leg lamp in honor of the performance, though Krakowski seemed less sure.
"Oh, I will be terrified on Dec. 17," she added, prompting Rudolph to admit the truth.
"We'll be nervous, but I'm trying to seem cool."
"I think the thing that's nice about the musical is that it has its own character," Rudolph explained. "It takes all the things that you love about the movie, but it also has another element to it. It's really very magical in that nostalgic Christmas-y way."
Rudolph plays Mrs. Parker, Ralphie's mother, and Krakowski plays the teacher, Miss Shields.
The show also stars Chris Diamantopoulos, Ana Gasteyer, David Alan Grier, Ken Jeong, Matthew Broderick as the narrator, and 11 year-old Andy Walken as Ralphie.
A Christmas Story Live! airs Sunday at 7 p.m. on Fox.