You May Have Forgotten Some of Joey King's Many Other Roles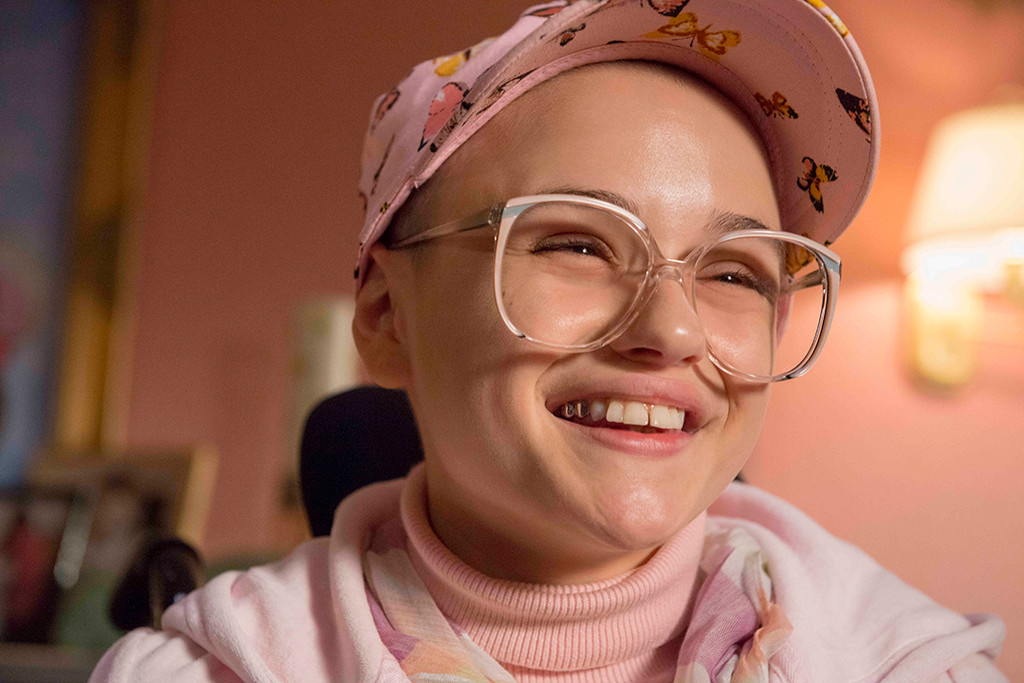 Hulu
Joey King may have been everywhere in 2019 after her incredible turn in Hulu's The Act, but that's likely not the only reason you know her.
The actress, who will turn 21 this year, has actually been acting on our screens since she was seven years old, when she appeared in two episodes of The Suite Life of Zack and Cody. Since then, she's played all manner of roles in all sorts of shows, movies, and even music videos.
Before The Act and The Kissing Booth, you might have known her best as Ramona Quimby, younger sister of Beezus (Selena Gomez) in the 2010 movie Ramona and Beezus, based on the book series by Beverly Cleary. She was also in the first season of Fargo in 2014, and has played the daughter of Zach Braff, Amanda Peet, Steve Carell and Julianne Moore, Channing Tatum, John Corbett, and more.
King is nominated for a Golden Globe this weekend for her role in The Act, so while you wait to see if she wins, take a look at a few more of her past roles!
Disney Channel
Emily in The Suite Life of Zack and Cody (2006)
She was seven! Look at her! King played one of several little kids who tormented Zack and Cody when they volunteered in a daycare, and she got to draw on the wall.
CBS
Sally in Jericho (2006)
Seven year-old King played Sally, a little resident of Jericho who got to play hide and seek in the pilot.
Kobal/Shutterstock
Ramona in Ramona and Beezus (2010)
In what was probably King's first big breakout role, she played the the goofy, mischievous younger sister of Selena Gomez as Beezus.
Cassidy in Ghost Whisperer (2010)
On the show Ghost Whisperer, Joey King played, shockingly, a young ghost.
Carousel Prods/Warner Bros Ent/Kobal/Shutterstock
Molly in Crazy, Stupid, Love. (2011)
As the youngest Weaver sibling, King managed to stay out of the drama caused by her parents (Steve Carell and Julianne Moore) separating, and just got to be cute and go watch TV.
Columbia Pictures
Kirsten in Battle Los Angeles (2011)
King played a little civilian who survived an alien attack on Los Angeles in this 2011 movie starring Aaron Eckhart and Michelle Rodriguez.
YouTube/Big Machine
"Mean" by Taylor Swift (2011)
King appeared as a little girl who got bullied in the video for Taylor Swift's "Mean."
Patrick McElhenney/FOX
Brianna on New Girl (2012)
King played a bully who targeted Jess (Zooey Deschanel) in the episode titled "Bully."
Neil Jacobs/NBC/NBCU Photo Bank
Charlie on Bent (2012)
King played the daughter of Alex (Amanda Peet), a recently divorced lawyer who hires a contractor to redo her kitchen and then tries really hard not to fall in love with him.
Warner Bros. Pictures
Young Talia al Ghul in The Dark Knight Rises (2012)
Joey was playing young Talia al Ghul, but since the audience first believes the child is young Bane, she had to cut her hair super short to look a little more androgynous.
Warner Bros. Entertainment
Christine in The Conjuring (2013)
King played Christine, one of the five daughters in the Perron household, whose mother gets possessed by a demon.
Sony Pictures
Emily in White House Down (2013)
King got to play the daughter of Channing Tatum, who played a police officer who interviewed for the Secret Service to impress her. He then had to save the day, and King got kidnapped, and it was a lot.
MGM TV/FX Productions/Kobal/Shutterstock
Greta on Fargo (2014)
King played the daughter of Colin Hanks' Gus Grimly.
Focus Features
Grace in Wish I Was Here (2014)
King played the daughter of Aidan (Zach Braff), a struggling actor who homeschools his kids and finds adventure along the way.
The CW
Frankie Kane/Magenta on The Flash (2016)
Frankie was an orphan who grew up in an abusive foster family, and had an alternate personality named Magenta. Her met-human powers allowed her to manipulate metal, which meant she could do an awful lot of damage, like drop a tanker on top of a hospital.
Netflix
Elle in The Kissing Booth (2018)
Another breakout role for King. In this Netflix movie, she plays Elle, a teen who falls for the brother of her best friend, which the best friend expressly forbade. A sequel is on the way!
Dana Starbard/Screen Gems
Wren in Slender Man (2018)
King took on the legend of Slender Man as Wren, one of four best friends who go up against the terrifying tentacled monster.
Courtesy of TIFF
Kayla in The Lie (2018)
Joey got serious in this dark drama as a teenage girl who confesses to committing a terrible crime: pushing her friend off an icy bridge after a fight. Now her parents (Peter Sarsgaard and Mireille Enos) have to deal with the consequences.
CBS
Morgan on Life In Pieces (2019)
King played a pregnant teen who picked Matt (Thomas Sadoski) and Colleen (Angelique Cabral) to adopt her baby. King's sister Hunter starred on Life in Pieces as Clementine!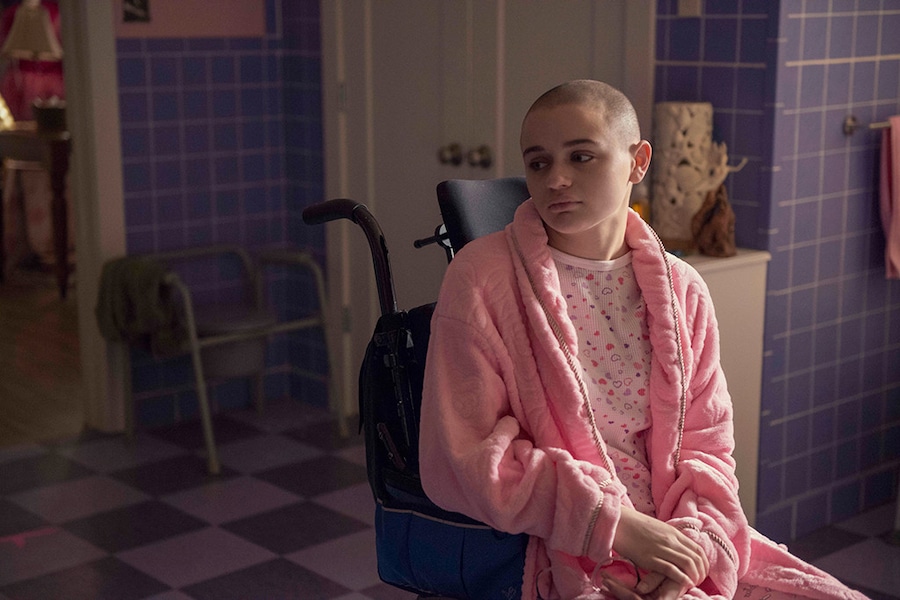 Hulu
Gypsy Rose Blanchard in The Act (2019)
King played real-life Munchausen's by Proxy victim Gypsy Rose Blanchard, a woman who is currently in jail for having murdered her abusive mother, in Hulu's The Act. She's nominated for a 2020 Golden Globe for the role, and was nominated for an Emmy in 2019.
move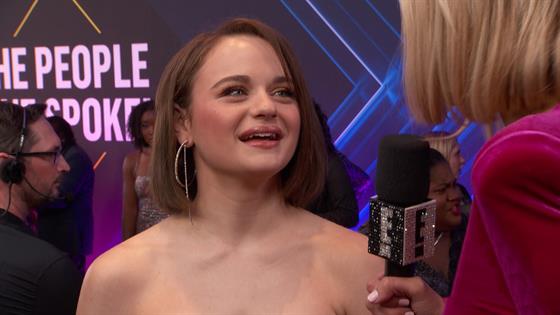 Watch E!'s Live From the Red Carpet 2020 Golden Globes coverage Sunday, Jan. 5 starting at 4 p.m. ET/1 p.m. PT followed by the Globes ceremony on NBC at 8 p.m. ET/5 p.m. PT! After the telecast, recap the night's biggest moments by watching the E! After Party at 11 p.m. ET/8 p.m. PT, only on E!