1950: 'The Arthur Murray Party' Begins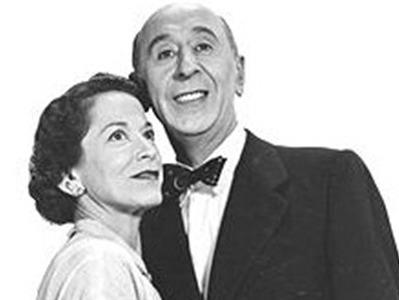 This day in 1950 marked the start of the Golden Age of Television's answer to Dancing with the Stars: Arthur Murray Party Time — which was later renamed (and best known as) The Arthur Murray Party.
The series cast famed dance instructor Arthur Murray and his wife, Kathryn Murray, as hosts of a party-like gathering featuring celebrity guests and performers. During the broadcast the Murrays — with the help of dance instructors from the Arthur Murray Dance Studio — demonstrated various dances.
During its decade-long run, The Arthur Murray Party ran on ABC, CBS, DuMont and NBC.