1952: 'Guiding Light' Makes its TV Debut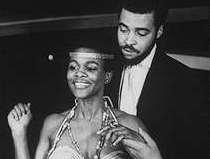 It would be impressive enough merely to identify Guiding Light as TV's longest-running soap opera. … But the history of the Guiding Light — which made its television debut on this day in 1952 — goes back all the way to 1937, when it first appeared as a fifteen-minute serial on NBC radio. Though it was common for sitcoms and variety shows to make the leap from radio to television, no other soap opera made the transition successfully. Put the two media together, and the Guiding Light stakes a claim — an irrevocable one — as being the most durable drama in broadcast history.
Given that, you'd expect the show to also claim a long roster of star alumni, but you'd be wrong. However, Mercedes McCambridge did play the key character of Mary Rutledge on the radio version, and the TV troupers through the years have included Christopher Walken (as young Mike Bauer, 1954-56), Sandy Dennis (Alice Holden, 1956), Joseph Campanella (Joe Turino, 1959-60), Chris Sarandon (Tom Halverson, 1969-70), and JoBeth Williams (Brandy Shelooe 1977-81), Kevin Bacon (T.J. Werner, 1980-81), and ER regular Sherry Stringfield (Blake Marler, 1989-92).
The best and most surprising casting of all, though, occurred in the midsixties, when an African-American doctor and his wife were written into the storyline. When the characters of Dr. Jim and Martha Frazier were introduced in 1966, they were played by Billy Dee Williams and Cicely Tyson. And when those performers left the Guiding Light within a year, their roles were inherited by a slightly older, but no less impressive, pair of performers: James Earl Jones and Ruby Dee.
—Excerpted from Dictionary of Teleliteracy: Television's 500 Biggest Hits, Misses and Events