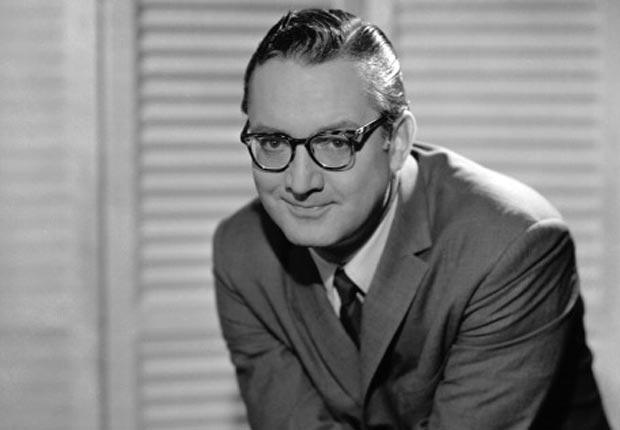 On the first Steve Allen Show, the daytime CBS version, Allen did stuff that even now would make headlines if done by David Letterman or Jay Leno.
Once, when put off by the lack of responsiveness in that day's studio audience, Allen led them all on an impromptu conga line, led them outside, returned to the studios without them, locked the doors, and finished the live TV show by quietly playing poker with members of his crew. And for his final CBS show, Allen left enough time at the end to have the cameras rolling as he said good-bye to the regulars (who included Peggy Lee), dismantled the set, put on his hat and coat, exited the studio, and walked outside into the New York daylight, getting smaller and smaller as the theme music played for the last time.
A year later, in 1953, a new Steve Allen Show appeared in New York, this time a local show on the rival NBC station. It was televised after prime time, as was a local variety show on the ABC-owned station, but Allen's show was more focused: comedy, music, and casual conversation were the dominant elements. Gene Rayburn was the announcer, and two very young singers, Steve Lawrence and Eydie Gorme, were featured regulars. That New York version of The Steve Allen Show vanished on September 27, 1954, but only because it went national under its new title: Tonight!, the first late-night network talk show.
The Tonight! show, which later dropped the exclamation point, was so popular on NBC, and the network's Colgate Comedy Hour was slipping so dramatically against its prime-tiime CBS rival, The Ed Sullivan Show, that the network asked Allen to do double duty and host a prime-time variety series as well.
On this day in 1956, he complied, and yet another incarnation of The Steve Allen Show appeared on television.

—Excerpted from Dictionary of Teleliteracy: Television's 500 Biggest Hits, Misses and Events