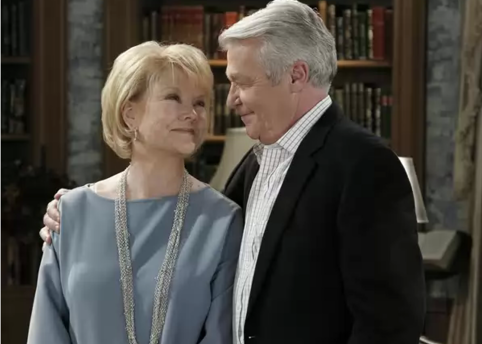 On this day in 1968, ABC debuted the long-running soap opera, One Life to Live. Created by Agnes Nixon, OLTL featured a range of characters from different socioeconomic and ethnic backgrounds.
From the very beginning, the show's key character was Victoria "Viki" Lord, a character inspired by the Katherine Hepburn's character, Tracy Lord, in The Philadelphia Story. The role was originated by actress Gillian Spencer (1968-1970), and briefly played by Joanne Dorian (1970) before Erika Slezak took over the role in 1971. During the show's run, Slezak won six lead actress Emmys for playing Viki Lord. She continued in the role until the show's cancellation on January 13, 2012.
Three months after ABC announced the series' cancellation, the production company Prospect Park announced it would continue the show as a web series. The web show never materialized. However, several actors reprised their roles on the ABC soap, General Hospital, following OLTL's demise.
OLTL's extensive cast list includes numerous actors who went on to film and prime-time television fame, including Tom Berenger, Jonathan Brandis, Dixie Carter, Bryan Cranston, Marcia Cross, John Cullum, Roma Downey, Julia Duffy, Natahn Fillion, Laurence Fishburne, Tommy Lee Jones, Judith Light, Colm Meaney, Hayden Panettiere, Ryan Phillippe, Phylicia Rashad, Elizabeth Rohm and Blair Underwood.