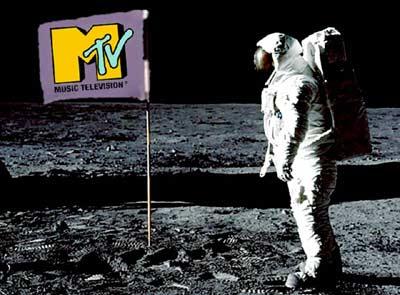 On this day in 1981 — at 12:01 a.m. ET — MTV made its debut, with a space-themed montage and the words "Ladies and gentlemen, rock and roll."
MTV's original premise was simple: Introduce television's version of radio, with around-the-clock music videos hosted by video jockeys (aka VJs).
On the day of its debut, MTV could only be seen in a small section of New Jersey. But it didn't take long for the 24-hour music channel to spread across the U.S. and, eventually, around the globe.
The channel's very first VJs were Alan Hunter, Martha Quinn, J.J. Jackson, Nina Blackwood and Mark Goodman. The very first music video shown on MTV? The Buggles' "Video Killed the Radio Star."
MTV's musical tastes changed over the years. Early on the channel featured new wave, heavy metal and hard and classic rock. Later, the programming choices leaned toward alternative, pop and electronica. Next came hip-hop and rap.
The channel's programming has also changed since its inception. As the years progressed, MTV began adding non-video programming, such as the 1992 reality show The Real World and animated shows such as Beavis and Butt-head and Daria.
Ironically, it seems as though reality stars have killed videos. Today, MTV's programming consists mostly of series targeted to teens and young adults.