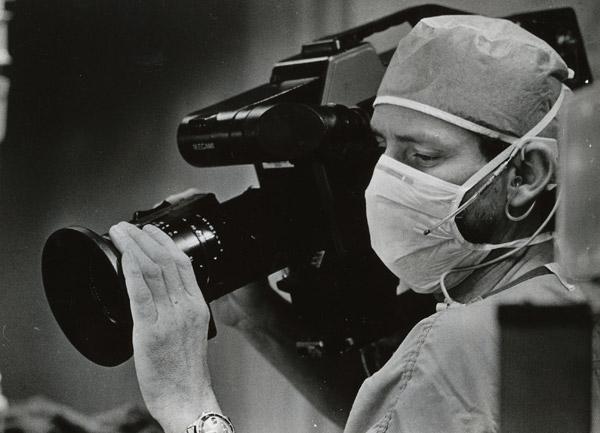 On this day in 1983, 97 PBS stations across the country broadcast television's first live open-heart surgery during a special entitled The Operation.
During the program, co-produced by Phoenix PBS affiliate KAET and the Arizona Heart Institute, viewers watched Dr. Edward Diethrich and his 12-member surgical crew repair the heart of retired insurance salesman Bernard Schuler. In addition to offering occasional narrative (along with two non-operating show hosts) Diethrich answered several call-in questions from viewers.
KAET followed the groundbreaking broadcast with telecasts of additional, pre-taped surgeries.