1991: Nickelodeon Introduces 'Rugrats'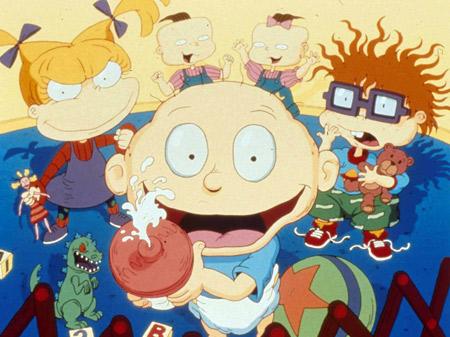 On this day in 1991, Nickelodeon introduced the animated series, Rugrats. Rugrats debuted on the same day as two other Nicktoon cartoons, Doug and The Ren and Stimpy Show.
The series — created by husband-wife team Gábor Csupó and Arlene Klasky, along with Paul Germain — revolved around a group of toddlers with active imaginations that frequently turned everyday events into spectacular adventures. The core characters included tots Tommy Pickles and Chuckie Finster and twin infants Phil and Lil DeVille. The group's adversary is Tommy's three-year-old cousin, Angelica.
The series, which ran nine seasons, spawned three feature films, The Rugrats Movie, Rugrats in Paris: The Movie and Rugrats Go Wild. On June 28, 2011, Rugrats received a star on the Hollywood Walk of Fame.