2002: 'Monk' Premieres on USA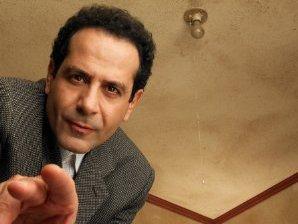 This day in 2002 marked the debut of the detective series, Monk.
The series, which ran eight seasons on the USA Network, starred Tony Shalhoub as Adrian Monk, a gifted detective whose career was derailed by a nervous breakdown brought on by the tragic, mysterious death of his wife.
Plagued by myriad phobias and extreme obsessive-compulsive disorder, Monk is able to work as a police consultant with the help of a nurse/assistant, played the first three seasons by Bitty Schram, and later by Traylor Howard. Supporting cast also included Ted Levine as Captian Stottlemeyer, a long-time friend of Monk and head of the homicide division of the San Francisco Police Department, and Jason Gray-Stanford as Lt. Randy Disher.
For his role as Monk, Shalhoub received eight consecutive Emmy nominations for Outstanding Lead Actor in a Comedy Series, and won three times, in 2003, 2005 and 2006.