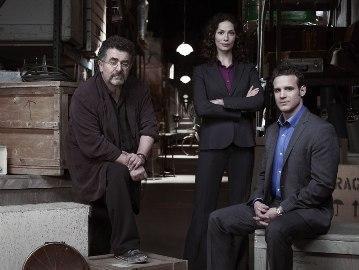 On this day in 2009, cable's Sci Fi Channel changed its name to Syfy, a move that allowed the science fiction-focused network to trademark its name.
As part of the channel's rebranding, Syfy introduced the series Warehouse 13, which revolved around two secret service agents (played by Joanne Kelly and Eddie McClintock) who are tasked with the investigation and retrieval of supernatural artifacts, which are then stored in a top-secret storage facility in South Dakota. Saul Rubinek portrays the manager of the warehouse.
Warehouse 13's premiere episode was cable's top-ranked program for July 7, and the series subsequently attracted a cult following. The show lasted five seasons and aired its last episode on May 19, 2014.