Item Beauty is the gen Z beauty brand co-founded and promoted by TikTok super star Addison Rae, and thanks to her 76 million followers who can't get enough of her fun beauty and dance videos, it's already gained a cult status in the 6 months since launching in August 2020. Propelling the social media star (and daughter of a makeup artist) to a bonafide beauty boss, all at the age of 20.
With its photographable silver packaging and identifiable pop of blue and orange; a tight range edit with quirky names such as Lip Quip and Air Hug Concealer; accessible prices and a focus on natural, skin-loving 'clean and lush ingredients', it's pure beauty heaven for Addison's fans – all of whom are keen to buy, try and post their beauty hauls.
Sound so good, you want in? So while Item Beauty isn't currently available in the UK (although we suspect it won't be long. Hello, Boots, we're looking at you!, the good news is there's an Item Beauty haul up for grabs for four lucky winners and here's how.
Head to @glamouruk on TikTok for your chance to win an Item Beauty stash, and get involved with our brand new challenge with Addison Rae, #60sGlamour. For competition T&Cs, click here.[/i]
And with Addison gracing GLAMOUR UK's February digital cover, she kindly sent a bunch of the Lid Glaze, a hydrating jelly shimmer shadow, to the GLAMOUR office and the team couldn't resist diving straight in.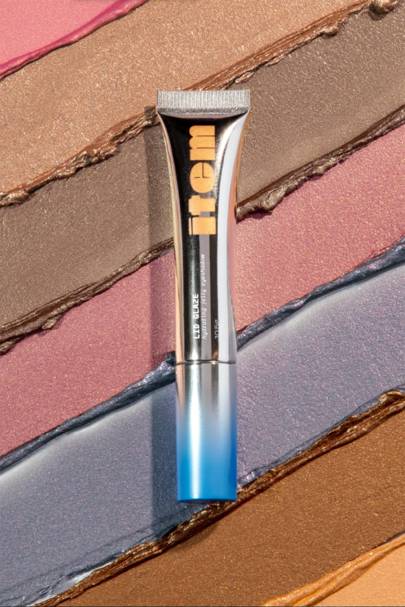 Five staffers slick on the Lid Glaze, in the 60s style Addison wears for her cover, and share their looks and ratings below…
Luca Wetherby-Matthews, Social Media Assistant
Product: Lid Glaze in Lunar Drop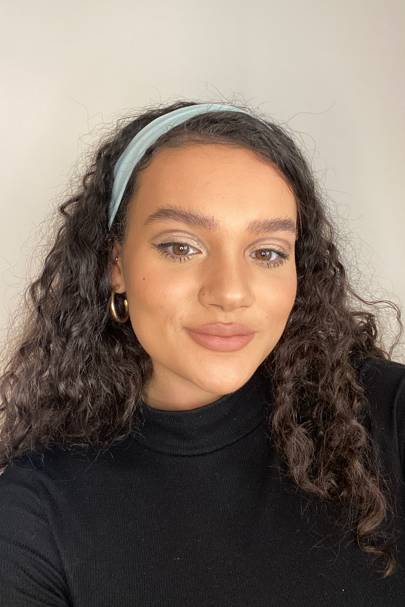 I have been yearning for a moment of glam since our world of never-ending lockdowns began, but I have also been secretly freaking out about how I'll suddenly go from bare-faced to full-blown glitz after months of not even picking up an eyeshadow brush. That's why the Lid Glaze liquid eyeshadow is a bit of me all over. Low-maintenance application (hello, one swipe across the eyelid) but with serious shimmer payoff – the perfect happy medium of natural glow and *drama*.
The formula is easily blendable and buildable, giving you a lot of room to play around with how you apply it (you'll want to really blend it into the skin to avoid it going patchy if you layer it up for more shimmer). This golden champagne shade, Lunar Drop, is getting me excited for summer, to see it pop and shine in the sunlight.
Rating: 7.5/10
Lottie Winter, Beauty Editor
Product: Lid Glaze in Lunar Drop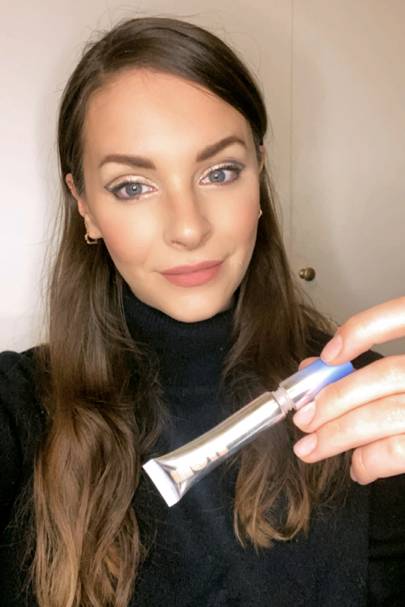 "I have to confess, I'm not really a fan of cream eyeshadows. They always feel heavy and I've never found one that doesn't crease and leave an oily residue after a few hours. So when I first opened Item Beauty's Lid Glaze, I didn't have high hopes. However, it soon became clear that the formula was something special – hyper pigmented so that it could be blended out or worn as a block colour, as well as fast drying and non-slip (meaning no creasing whatsoever). I tried Lunar Drop – a champagne gold with incredible iridescence – and used the applicator to apply all over my lids as well as on the inner corners to make eyes really pop. It lasted all day and retained its brilliant shine throughout, leaving me utterly converted to cream eyeshadows (well, this one at least).
Rating: 9/10
Chloe Laws, Social Media Director
Product: Lid Glaze in Coin Toss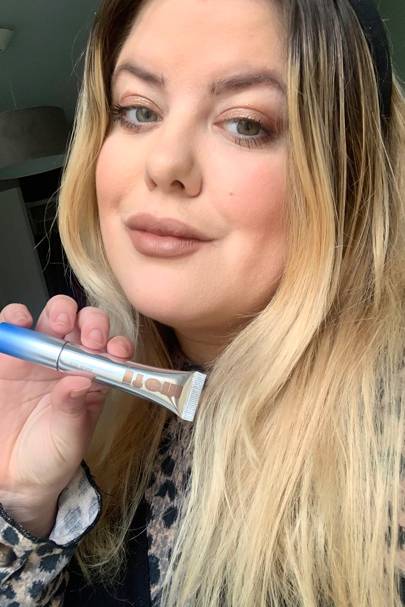 The whole internet wants to get Addison's beauty tricks and tips, and with Item Beauty I feel like I'm finally one step closer to that dream. I was lucky enough to try the Lid Glaze, in shade Toin Coss. I love metallics, browns, and coppers – so this was right up my street. It glides on smoothly, with a unique jelly texture, and feels weightless. I'm usually a fan of a more pigmented and bold eye, but this is actually a lovely subtle-take on a metallic eye.
Rating: 8.5/10
Sheilla Mamona, Beauty & Features Assistant
Product: Lid Glaze in Sunday 3AM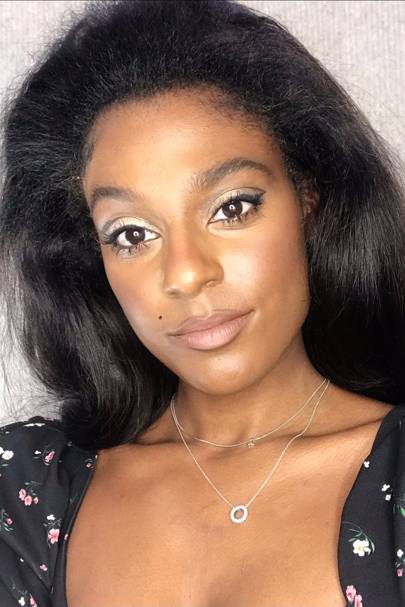 "I'll be honest, when it comes to the eye department, I'm not the most adventurous. I like a simple but slick cat eye and every once in a while I'll add some brown eyeshadow to contour my eye socket for a splash of sultry smokeyness. I enjoy glitter, but more so from a distance, AKA, not on me, so it's fair to say that I was a little hesitant to try this Lid Glaze.
On first impressions I love the packaging. It's fun, compact, with a wide and sturdy wand that makes application so easy, as you can apply it sideways for a more precise thinner line across the lash line, or front ways for packing the product onto the centre of the lid. It dries very quickly on application, so if you do want to blend, go quick. Otherwise it's pretty smudge-free and you can guarantee it staying sturdy all day long.
So while I'm not much of a glitter lid babe, as far as liquid glitter eyeshadow goes, I think this looks pretty cute!
Rating 7.5/10
Deborah Joseph, Editor-in-Chief
Product: Lid Glaze in Pink Gold Iridescent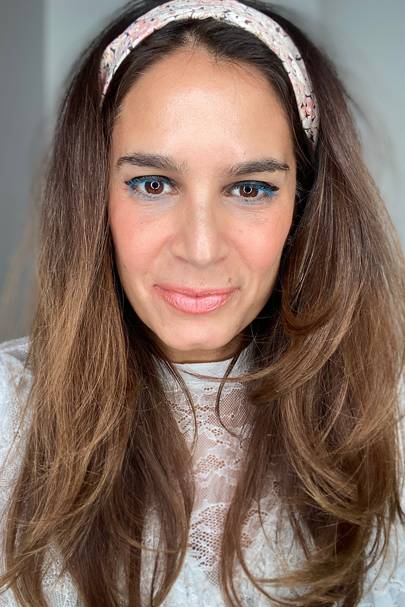 Addison Rae is the most successful TikTok influencer of all time and with millions of Gen Z women around the world eager to get their hands on a slice of Addison magic. I wonder does her social wizardry transfer to beauty I wonder?
The packaging of Item is certainly promising – metallic and shiny with pastel lettering, it's young, fresh and cute – and the size of a miniature so fits neatly into any pocket or handbag. I try the metallic pink, which I would never normally go for – I prefer greys and brown on my eyes – but it's so subtle and sparkly and different it inspires me to try a blue mascara with it – also not a look I normally go for. I love it. But my daughters, who are currently fighting over it, love it even more
Rating: 8.5/10