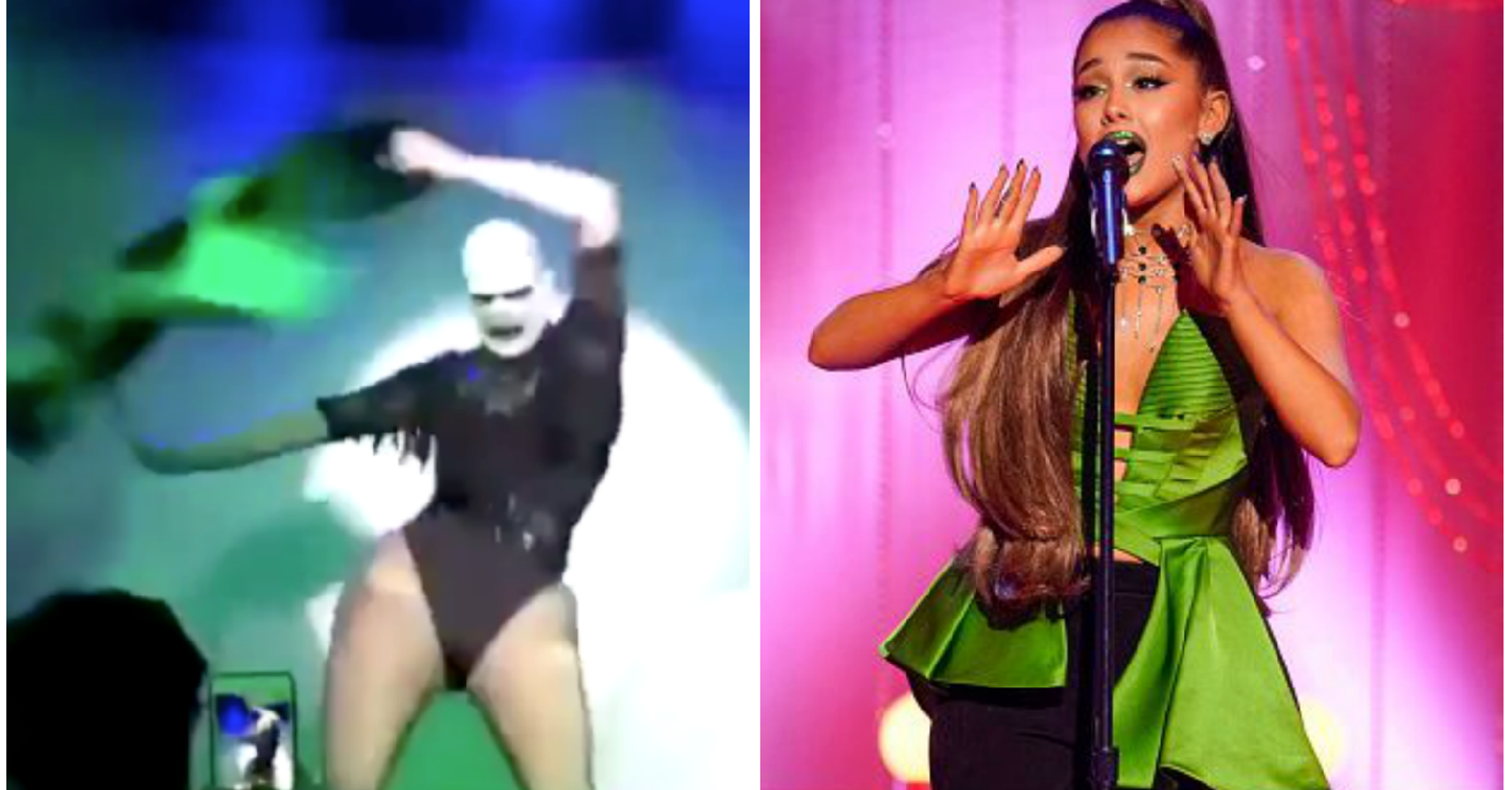 Ariana Grande tweeted her support for a stripping drag queen dressed as Voldemort on Friday, saying she "never knew" she "needed" that performance until now.
The über-villain is featured in a saucy Harry Potter-themed dance number, video of which was posted on Twitter Thursday night. The act is set to Grande's hit song "Dangerous Woman."
Grande appears to have spotted the video on Friday morning, quote-tweeting it to her followers with a quirky caption that suggests her life has been forever changed by this sexy Voldemort.
Fans of the "God Is A Woman" singer know she's a massive Harry Potter fan, often posting on her Instagram Stories that she's watching the films or dressing up as a character.
Back in May, Grande and then-boyfriend "Saturday Night Live" star Pete Davidson appeared in a photo on Instagram wearing "Harry Potter" cosplay. Davidson posted the image of the couple in Hogwarts sweatshirts repping two different houses with the caption, "The chamber of secrets has been opened."
The day before, the pop star had put up a "Potter"-themed photo of her wearing a Slytherin sweatshirt with the caption "In case you forgot."
Davidson and Grande have since split up. Mischief managed, as they say.