Katherine McNamara, it's your day!
In addition to winning the Female TV Star trophy at the E! People's Choice Awards earlier this month, the Shadowhunters: The Mortal Instruments actress has another reason to celebrate today…it's her 23rd birthday!
While we would love to spend our Thanksgiving—and McNamara's birthday—with the star, we are just thankful that the she regularly posts behind-the-scenes snaps from the set of her Freefrom hit on Instagram so we can feel like we are always with her.
In honor of the birthday girl, we invite you to come along with us and relive all the best moments from the Shadowhunters set before the show returns for the second half of its final season in 2019.
From posting selfies with her castmates to fun pics from the show's late-night shoots, McNamara loves to share what is happening on set with all the Shadowhunters fans and we can't get enough of her exclusive looks at all-things Shadowhunters.
We love getting to see what it takes to make one of our favorite television shows and the Missouri native knows just how to make us all feel like we are true Shadowhunters insiders!
The Drexel University alum doesn't shy away from showing all aspects of the shooting process, from emotional cast table reads to the shenanigans in the hair and makeup trailer. She really takes fans along for the ride with her, which is why she definitely deserved to be dubbed a PCAs winner this year.
Check all of the 23-year-old star's best BTS Instagram posts below and be sure to wish McNamara a happy birthday before the day is done.
Don't miss the final season of Shadowhunters: The Mortal Instruments premiering Feb. 25 on Freeform.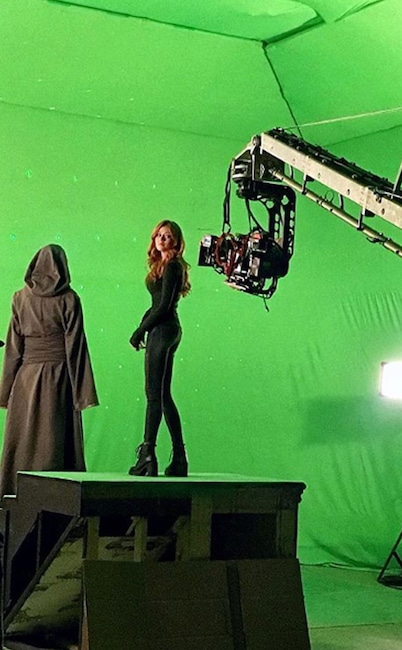 Green-Screen Goddess
"A lil #FrayFriday #fbf from @shadowhunterstv 3b for you angels… #shadowhunterslegacy."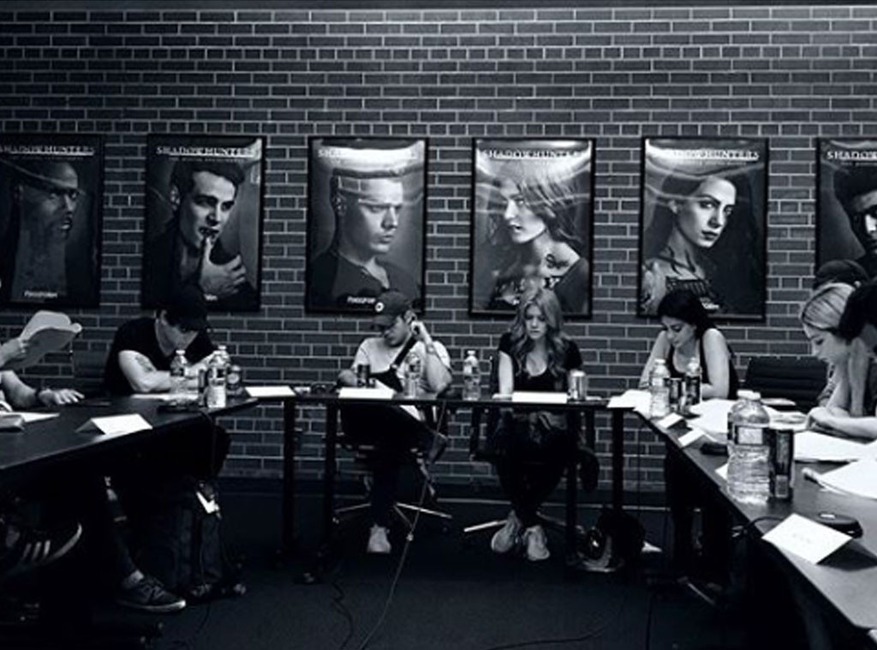 Table Read Emotions
"Read a few words, shed a few tears, we're ready. I'm so grateful for the years with this kick-ass group of people. So much love in this room. Here we go again, Angels. #Shadowhunters."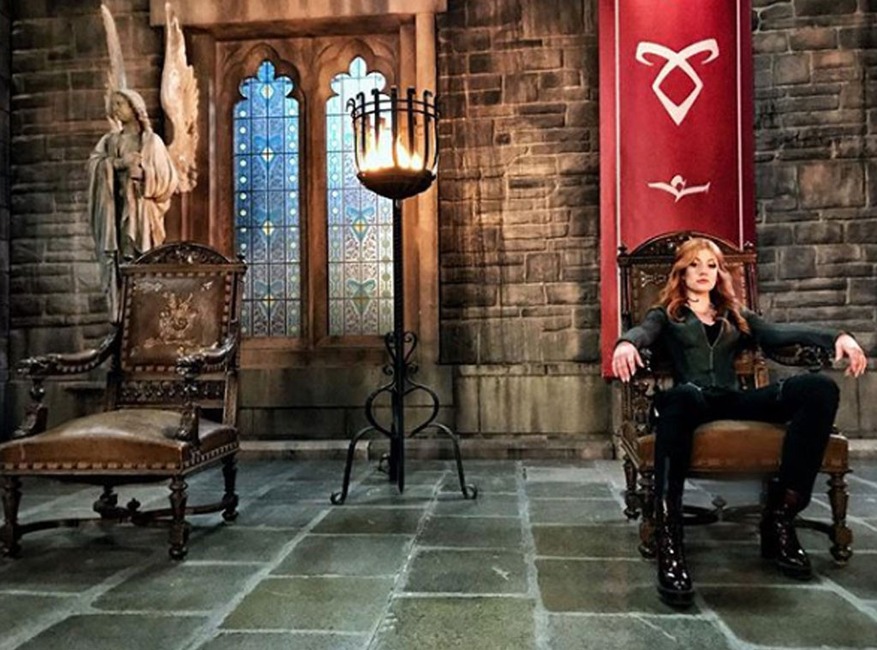 Character Appreciation
"Happy birthday to this short, bad tempered, redhead. Thank you to everyone who has had a hand in bringing her story to life across page and screen. Clary has taught me so much. She is a loyal friend, an innovative artist, a brave daughter, a conflicted sister, a hopeless romantic, and a ferocious fighter. She is an imperfect hero but her mistakes make her grow. She is strong but with her chosen family she is unstoppable. I think the biggest lesson we can learn from her is be careful following blonde tattooed strangers into nightclubs on your 18th birthday… it just might change your life…Happy birthday, Fray. (Also, for those angels following along at home, #tbt #bts from ep 3×20) #Shadowhunters."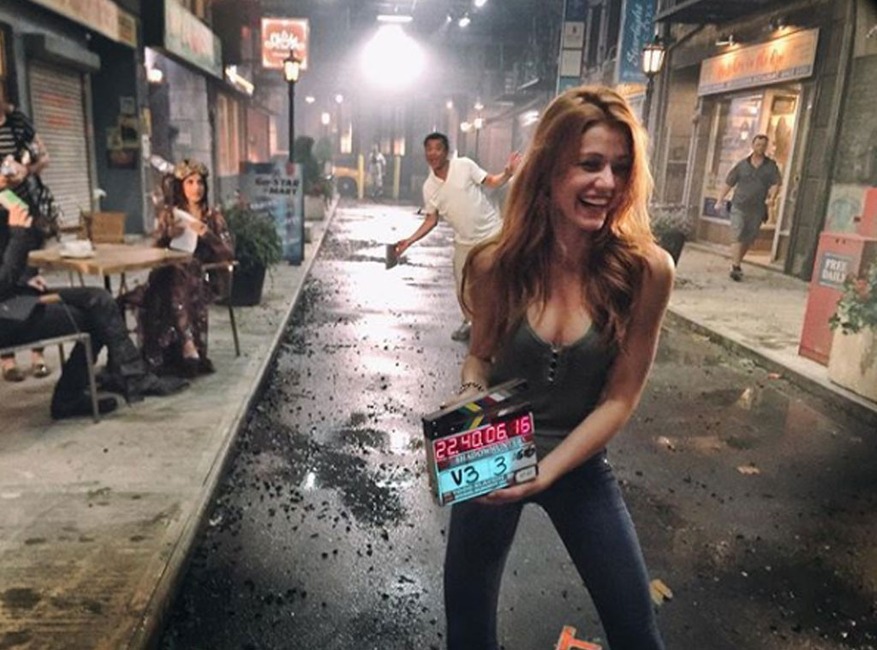 Saying Goodbye
"That's a wrap, Toronto! Thank you for a wonderful 3 years of learning, laughing, and making memories with the #Shadowhunters family. I leave with nothing but fondness. I shall return again soon! Hail and farewell! #ShadowhuntersLegacy."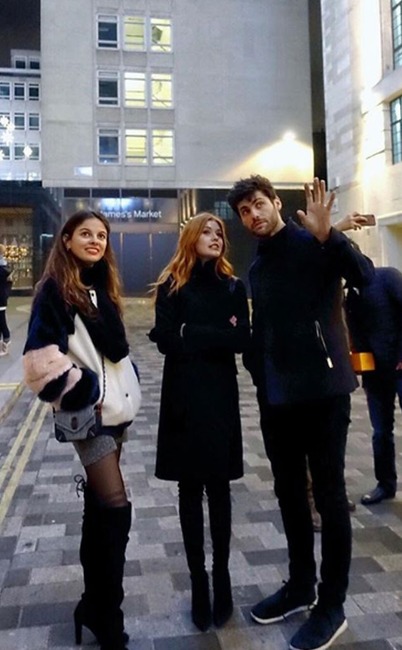 Cast Connections
"The happiest of happy birthdays to the master of little known information, honest observant opinions, and overall general wise advice. @matthewdaddario thanks for always treating me like one of the big kids, even though we know we're children at heart. Enjoy your day, brother! Featuring my boot twin @eskim0oo: @harryshumjr."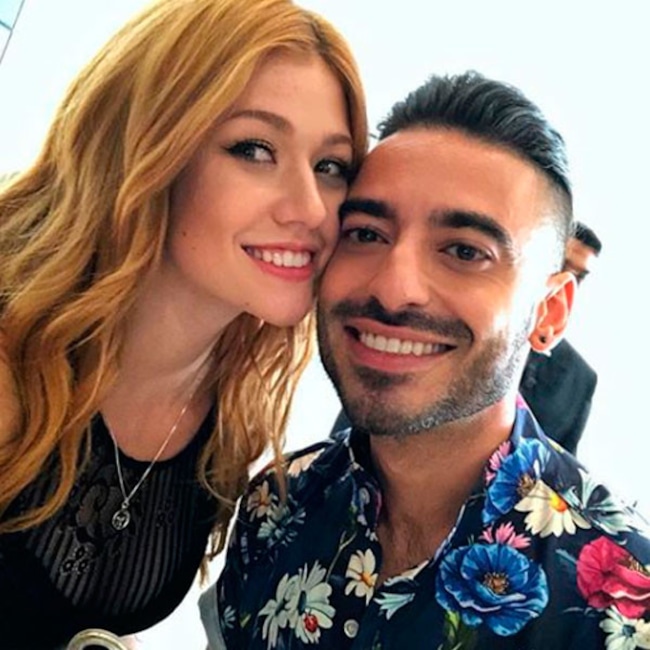 Wrapping Up
"This Seelie Knight wrapped tonight as well. @jadehassoune, you were magical long before you became a part of the Shadow World, but you brought so much of your own to #Shadowhunters. Thank you for sharing your beautiful soul with the #Shadowfam. #shadowhunterslegacy."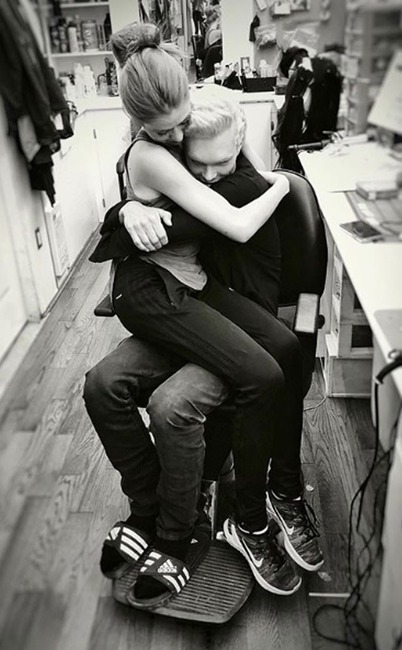 Cast Cuddles
"The lovely @lukebaines wraps today. So thrilled this beautiful human and dear friend was a part of #Shadowhunters. We may or may not have had a little cry today. All my love, brother dearest. #thelastofthemorgensterns #shadowhunterslegacy #shadowhunters."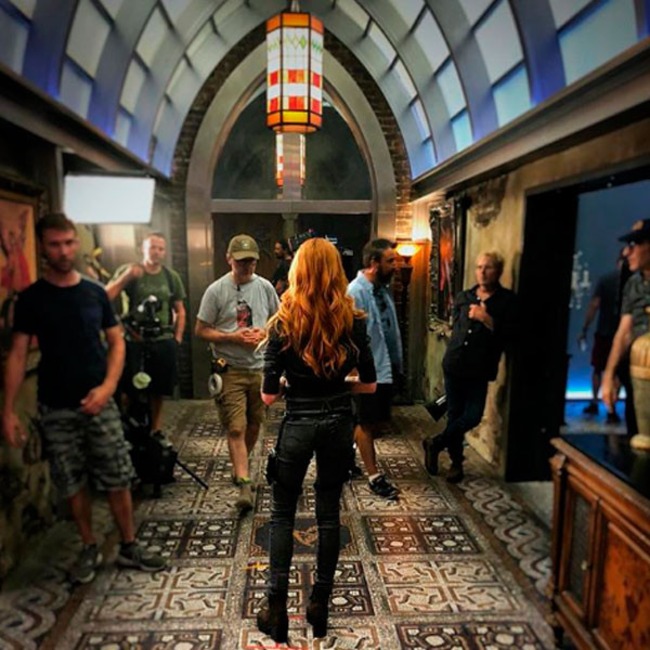 Night Shoots
"Night shoots in the Institute… #Shadowhunters."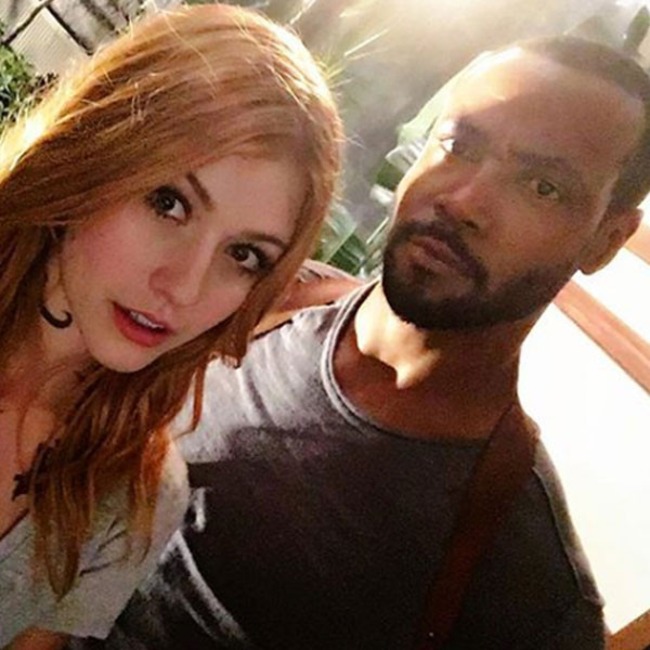 Selfie Game Strong
"Happy birthday to the man, the myth, the Mustafa. Truly the Luke to my Clary, thanks for always being there. You are loved and appreciated more than you know! xx"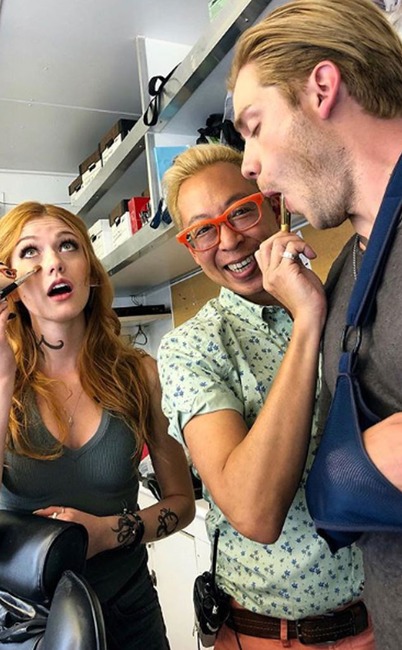 Glam Time
"Make-up touch ups with @bribriguy23, @domsherwood, and mini BriBriGuy! #Clace Cosmetics coming soon?"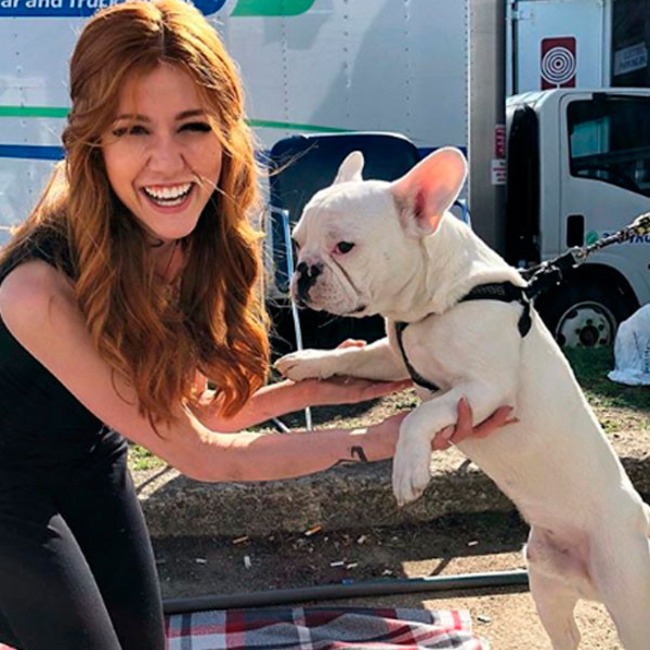 Puppy Love
"Got that Friday feeling ❧ ✧ ➳ @productionpetey."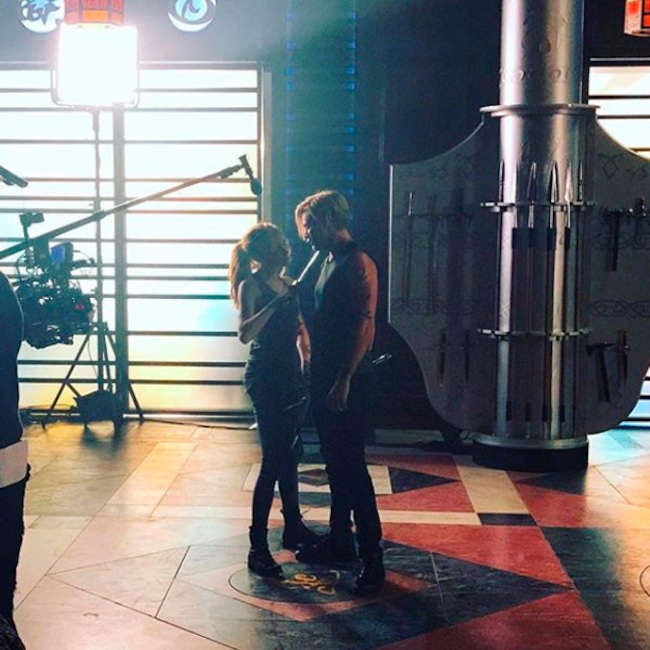 Getting Close
"All is fair in love and war… #Clace #ShadowhuntersSeason3 begins March 20th… #Regram #25daysofbts @shadowhunterstv."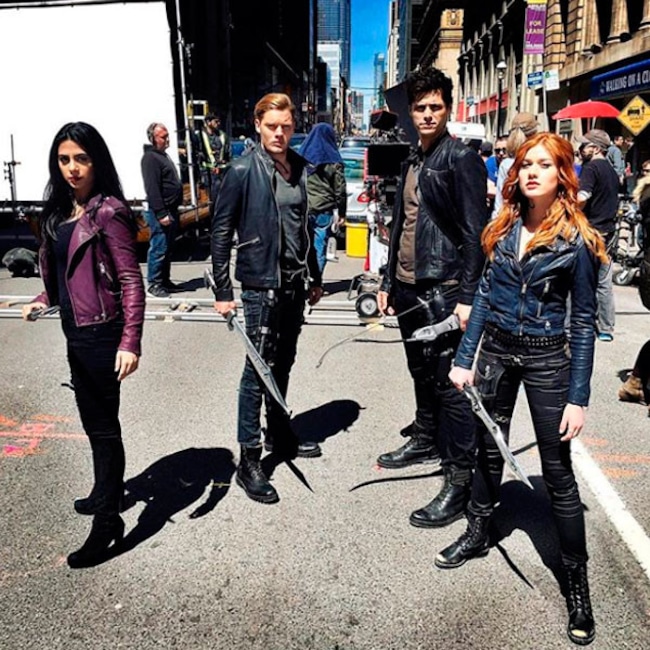 Fierce Foursome
"So thrilled to see all of the @TeenChoiceFox nominations for @ShadowhuntersTV! We appreciate all you do, angels! Don't stop now – keep voting for the show, @matthewdaddario @domsherwood @emeraude and me! We are so lucky to have a badass fandom like you! Together we are unstoppable! #TeenChoice #ChoiceScifitvshow #ChoiceScifitvActor #ChoiceScifitvactress."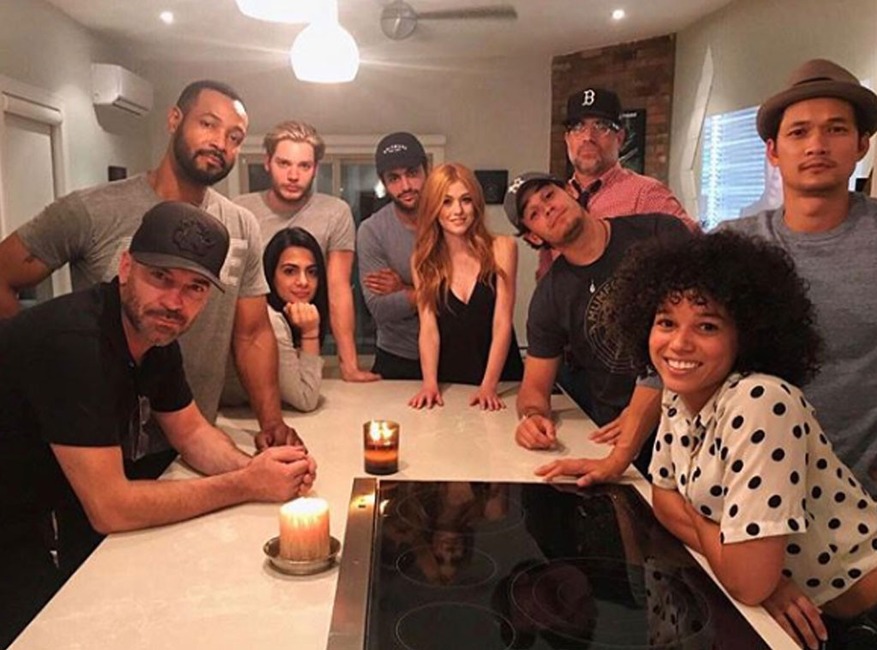 Cast Bonding
"There you have it, folks! Thank you, Angels for an amazing journey! See you for #shadowhuntersseason3! @shadowhunterstv."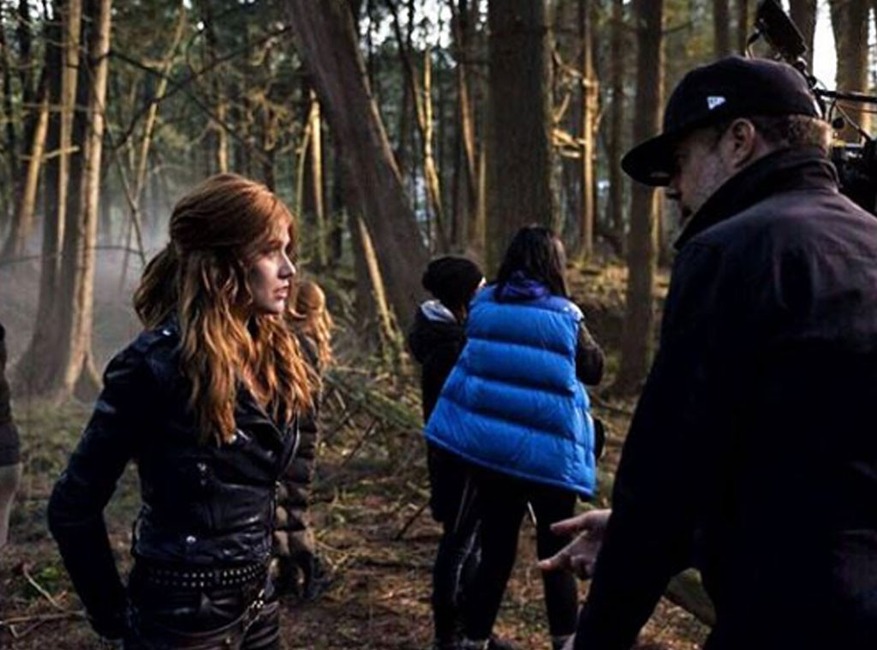 OMG Spoilers
"Wait…WHO dies?!?" @mattdirector filling me in on spoilers for tonight's finale of @shadowhunterstv… #shadowhuntersseason2."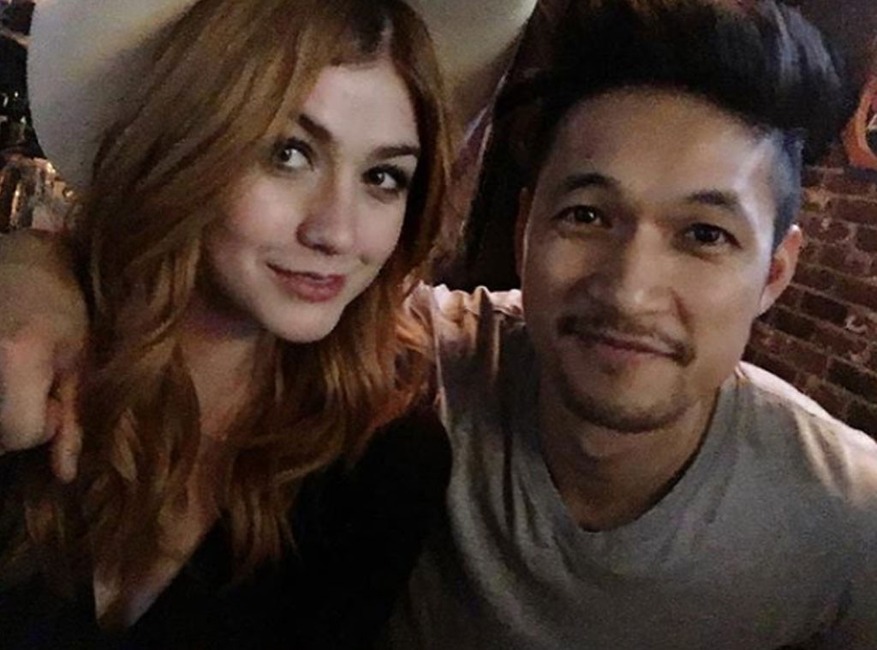 Happy Birthday Harry!
"Happy birthday, @harryshumjr! You are by far one of the kindest most extraordinary people I know. Have a day as amazing as you! Xx"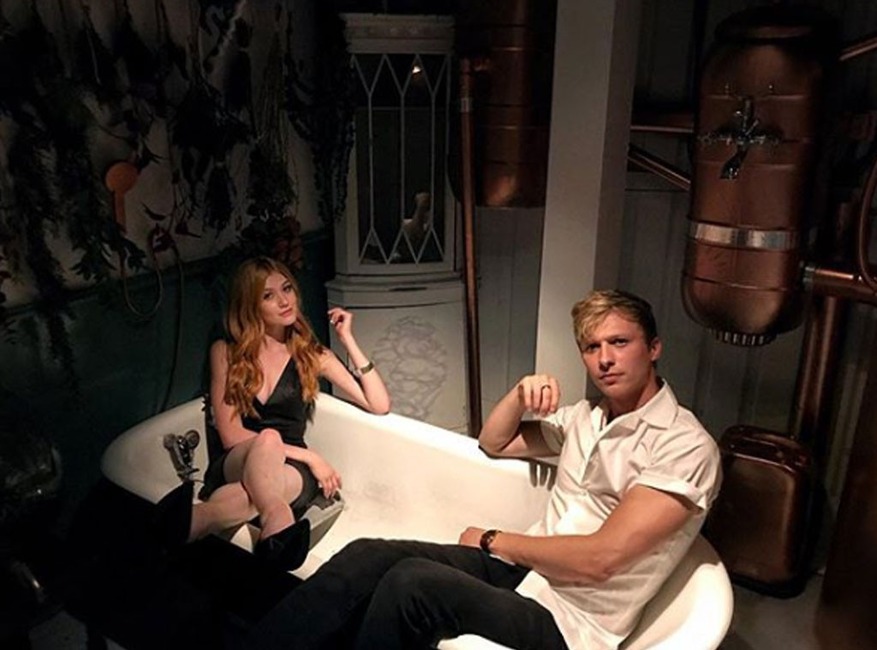 Bathtub Poses
"It wouldn't be a true gin experience without a bathtub! Such fun! #JuniperManor."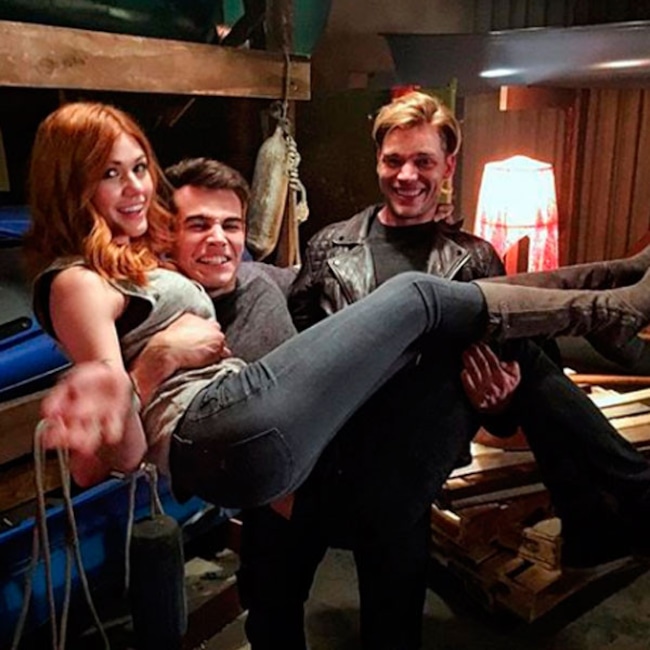 On-Set Giggles
"#BTS shenanigans w @domsherwood & @albertorosende! Don't miss #BoundbyBlood Monday 8/7c on @freeform! #shadowhuntersseason2."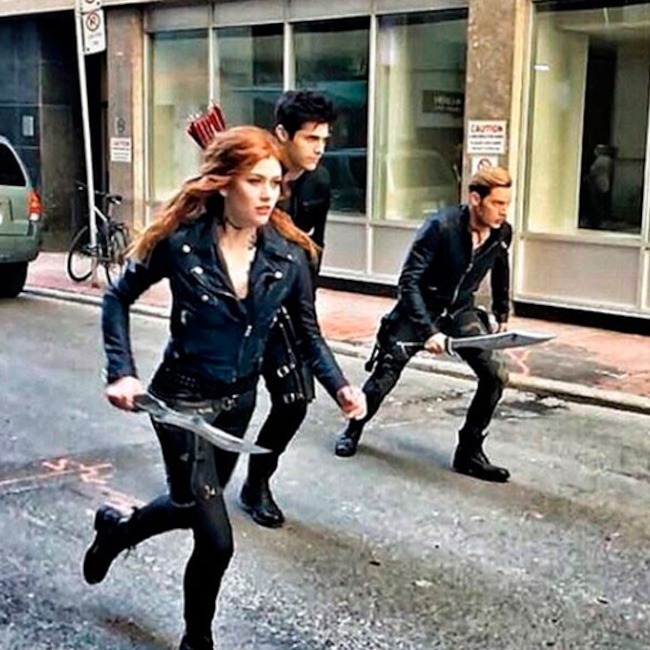 Powerful Trio
"Hope you enjoyed #BesideStillWaters @ShadowhuntersTv… NOW 1 hour til #Ember."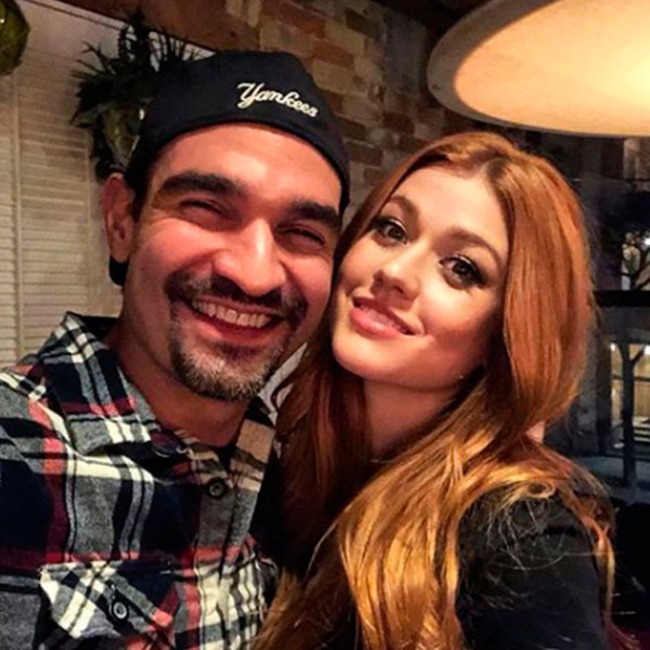 Big Smiles
"‪Happiest of birthdays to this beautiful soul, incredible talent, and all around amazing human. Adore you, @javiermofficial !"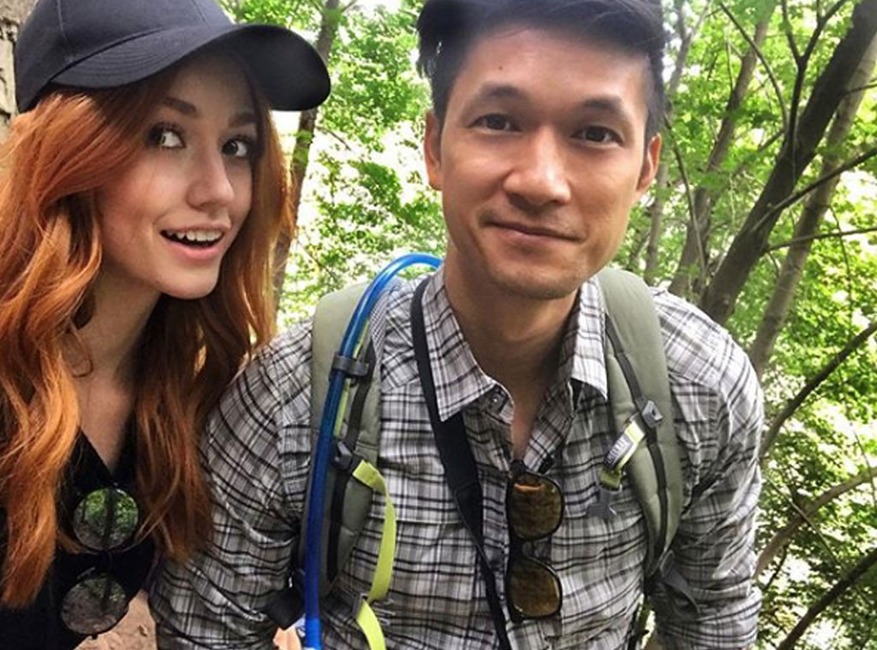 Palling Around
"Happy birthday @HarryShumJr! I'm so thankful to work with and learn from someone as smart, creative, talented, and kind as you. You always astound me. Thank you for not only being a friend, but a mentor as well. You're the best, Harry! x Biscuit."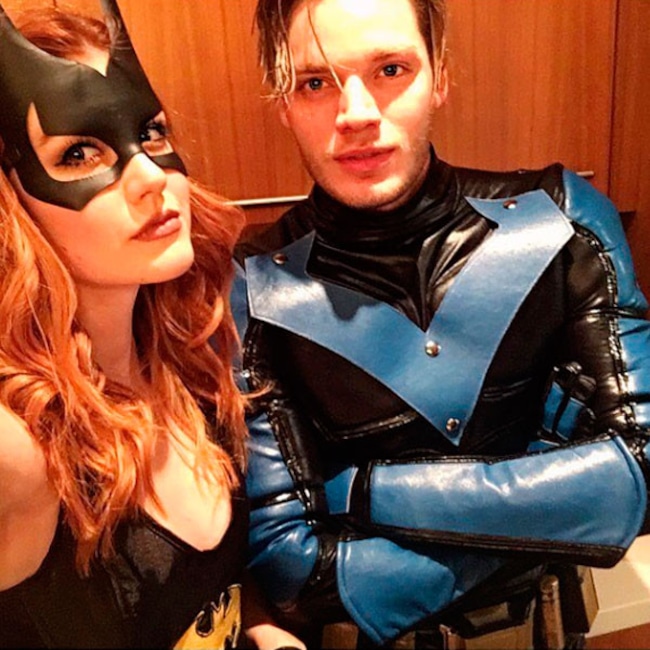 Birthday Love
"Happy birthday @domsherwood! You are a superhero in your own right. I'm lucky to have you as big brother, confidant, and to kick my ass on occasion. Here's to many more years of fun, frivolity, friendship,…and yes, pranks…both on and off screen. x"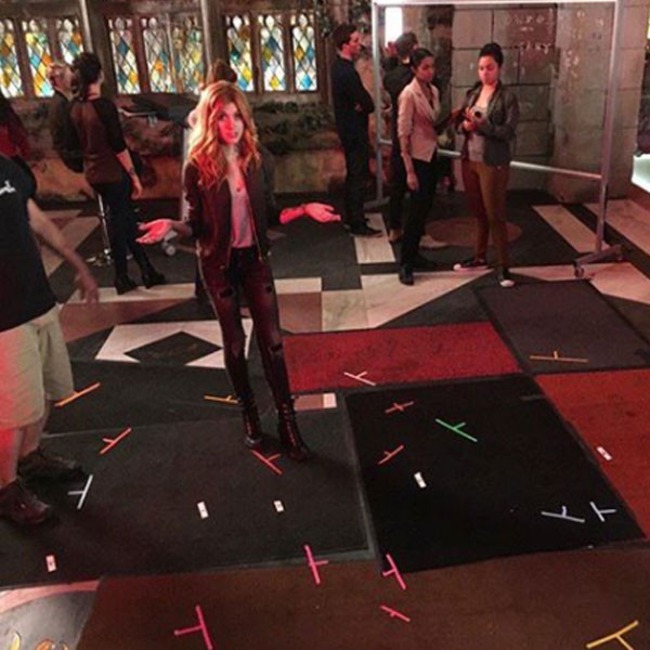 Ready, Set, Action
"Organized chaos at its finest! Busy day at the Institute via @mattdirector ‬… @shadowhunterstv."