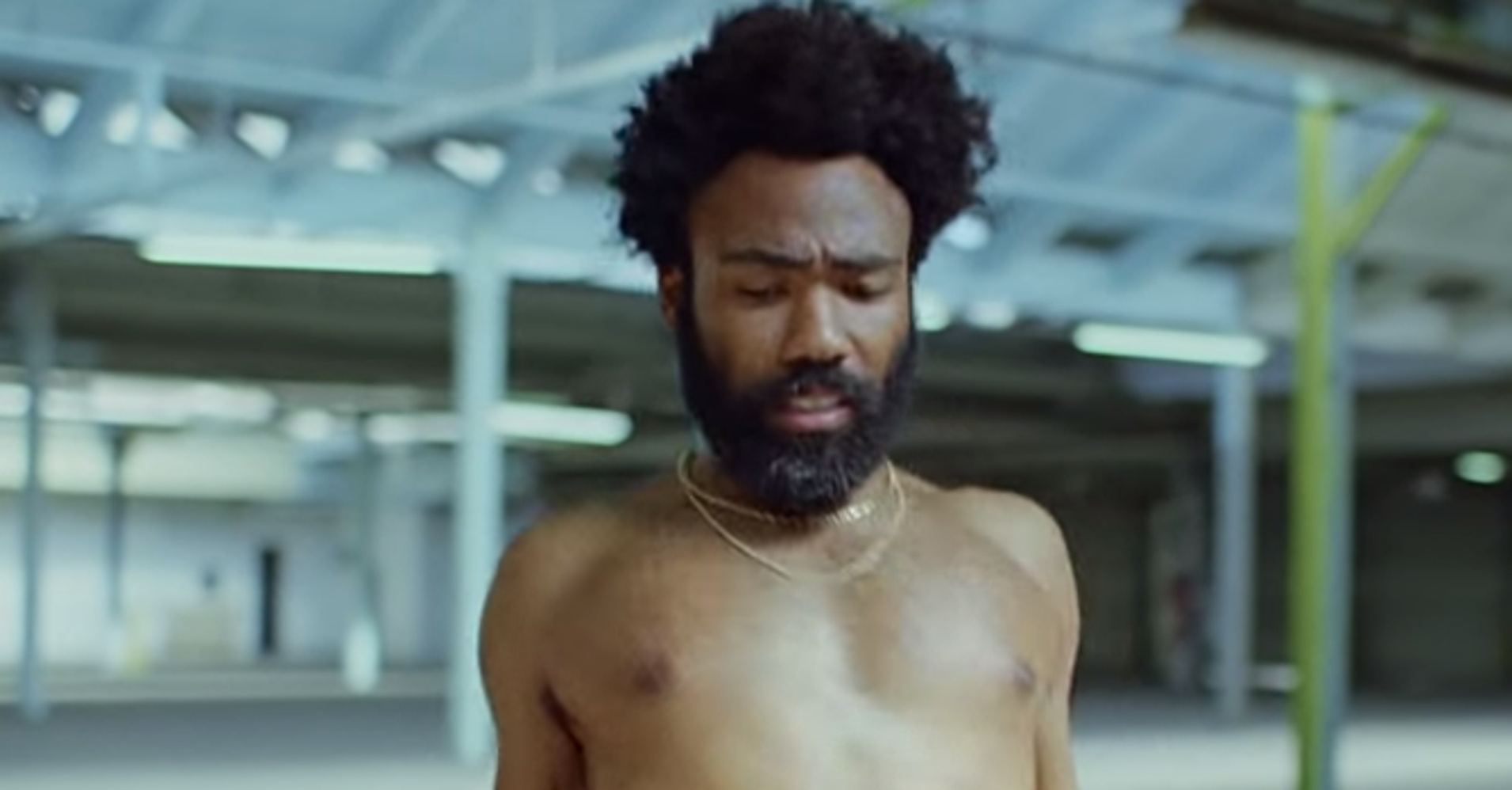 Childish Gambino claimed the Grammy Award for best music video on Sunday for his song "This Is America," alongside video director Hiro Murai and producers Ibra Ake, Jason Cole and Fam Rothstein.
The rapper, whose real name is Donald Glover, took the internet by storm in May with the visually striking, heavily allusive video, which took on topics like gun violence and black oppression in America.
Filmed in a warehouse, the video included Glover performing African dance moves alongside the father of Trayvon Martin and a choir in what appeared to be a reference to the 2015 mass shooting at a church in Charleston, South Carolina, where a white supremacist gunman killed nine black churchgoers.
Glover's Grammy for best music video was awarded prior to the show on Sunday night. "This Is America" is also nominated for record of the year, song of the year and best R&B song.
"This Is America" took the award for best new video over its competitors "Apeshit" by the Carters (husband-and-wife team Beyoncé and Jay-Z), "I'm Not Racist" by Joyner Lucas, "Pynk" by Janelle Monáe and "Mumbo Jumbo" by Tierra Whack.
You can follow along with all the winners at the 2019 Grammy Awards here.