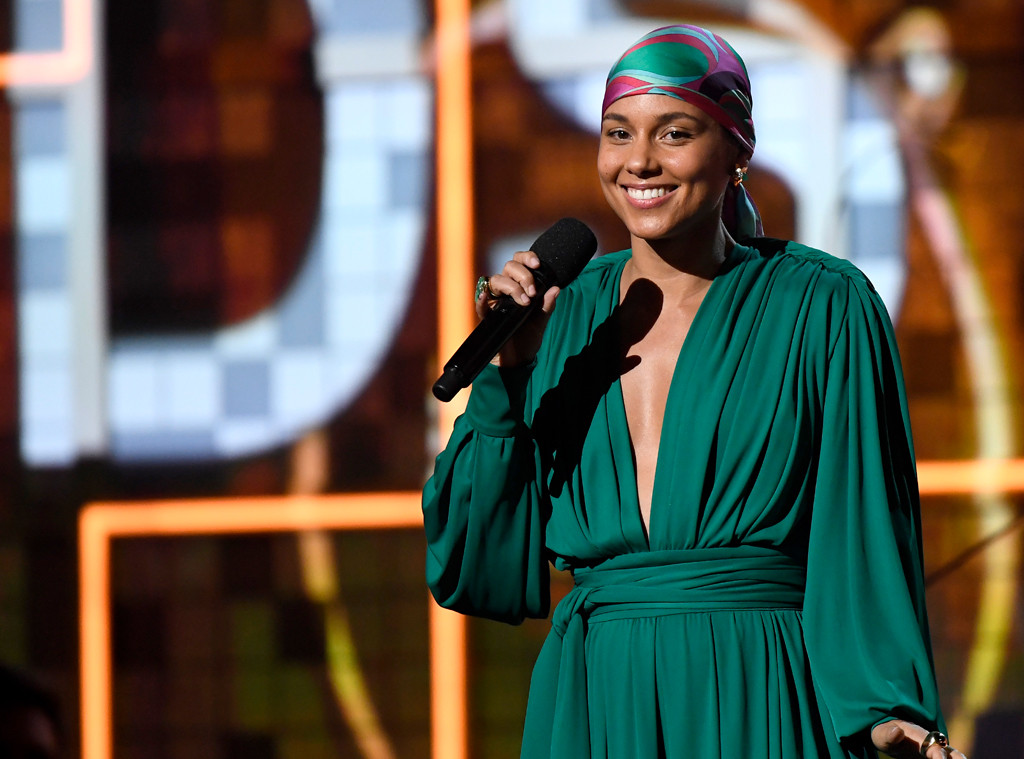 Kevork Djansezian/Getty Images
Music's biggest night is here!
The 2019 Grammysventured back to the West Coast this year after a brief stint at Madison Square Garden in New York.
The Voice coach Alicia Keys took center stage at the Staples Center as the host of the 61st annual show. Some big names who performed tonight included Miley Cyrus, Shawn Mendes, Camila Cabello Red Hot Chili Peppers, Post Malone and more. On Feb. 4, E! News confirmed that the ultra popular K-pop band BTS will be among the presenters at the Grammys, which caused much fanfare among their massive fan base. They made their red carpet debut and gushed about their wonderful fan base.
The Grammy Awards honor music that was released between Oct. 1, 2017 and Sept. 30, 2018 so, just like every year, the nomination categories are stacked with talent.Cardi B, Bad Bunny and J Balvin's hit song "I Like It" goes against the likes of Drake's "God's Plan," Childish Gambino's "This Is America," Bradley Cooper and Lady Gagas "Shallow" and more for Record of the Year. We can expect to see the A Star Is Born co-stars performing the nominated song, which they practiced live a few weeks ago during a surprise duet in Las Vegas at one of Gaga's Enigma shows.
The 2019 Grammys are sure to be filled with a ton of noteworthy moments, so E! News has got you covered with everything you didn't see on TV.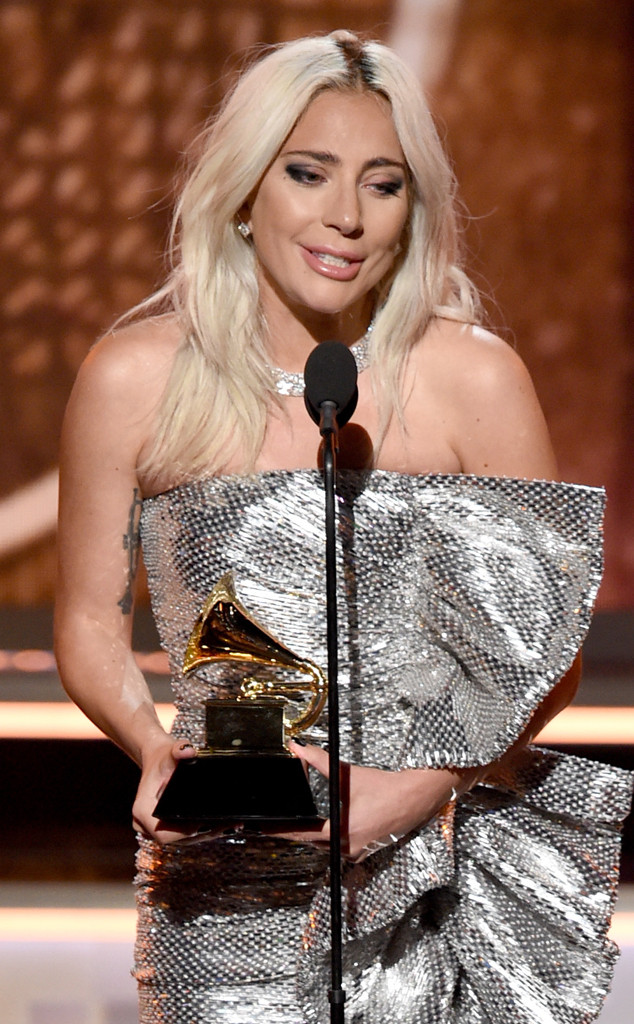 Kevin Winter/Getty Images for The Recording Academy
CeeLo Green and his date arrived at the show decked out in all sparkles and made their way through the Staples Center crowd together. In a sweet fan-girl moment, Miley Cyrus' godmother Dolly Parton raised her hands in the air while the "Nothing Breaks Like a Heart" singer performed alongside Shawn Mendes.
Tracee Ellis Ross also busted out her best moves during Miley and Shawn's beautiful performance and rocked out in the front row of the show.
Jennifer Lopez channeled her inner Lady Gaga at the Grammys and donned a gorgeous Ralph and Russo light blue dress and hat. She and her boyfriend Alex Rodriguez just celebrated their 2-year anniversary and were seen holding hands while walking down the aisle at the Staples Center. They were surrounded by a huge entourage.
Lady Gaga, who had just won the award for Best Pop Duo/Group Performance, danced along to Janelle Monae's performance, too. She even got everyone else in her row to get up and start dancing, including Mark Ronson!
Host Alicia Keys' husband Swizz Beatz chatted with Key's mom at one point and shared a huge laugh.
Meghan Trainor and her husband Daryl Sabara bopped along to Post Malone's set that he did with Red Hot Chili Peppers. Other attendees who loved Posty's performance include Ashlee Simpson, Evan Rossand Miguel and his wife Nazanin Mandi.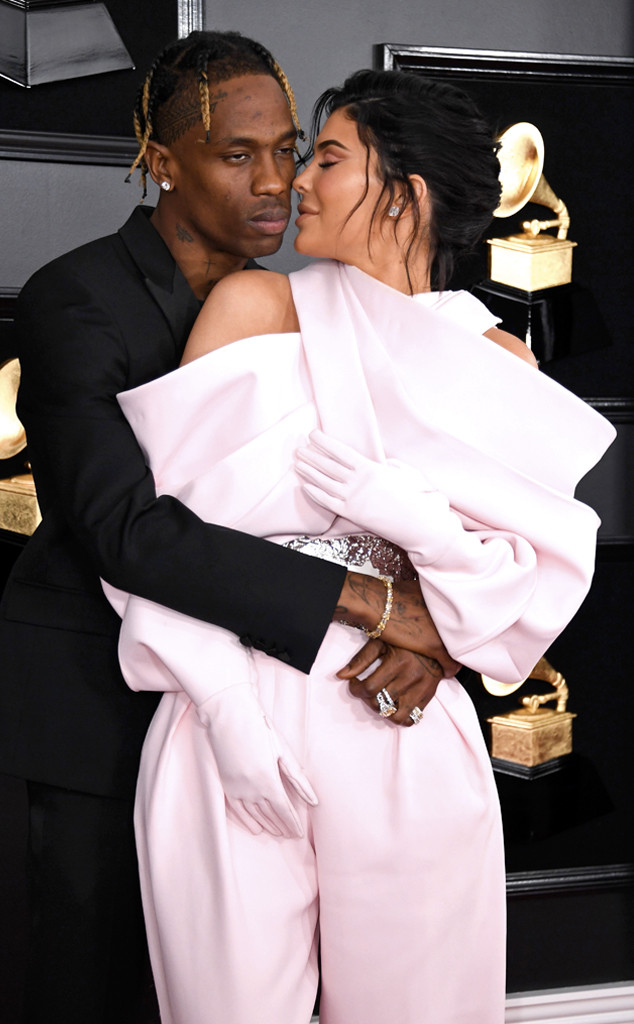 VALERIE MACON/AFP/Getty Images
Katy Perry brought out a Hello Kitty mirror to check her makeup before getting ready with Kacey Musgraves.
Dolly Parton received a standing ovation from the enthusiastic crowd. Her songs even got BTS up and dancing in their seats. Billy Ray Cyrus and Noah Cyrus showed off their moves too, especially in support of Miley Cyrus, who joined Dolly onstage.
Travis Scott and Kylie Jenner finally made their grand entrance at the show. The Kylie Cosmetics owner rolled up in a light pink Balmain Couture pantsuit with Jimmy Choo shoes and Lorraine Schwartz jewelry and Scott had on a Saint Laurent blazer.
The crowd at the Grammys absolutely loved H.E.R.'s performance, too, and understandably so. Swizz Beatz, Robin Thicke, Ricky Martin and Chloe and Halle were dancing to the words during her set.
When Post Malone returned to his seat after his time onstage, he took a selfie with a seat filler and then handed someone sitting near him some money. Unsurprisingly, he had a drink in his hand.
Later on in the show, the Grammys host gave a spectacular mash up on songs that she played on not one but TWO pianos! Her husband was loving every moment, just like everyone else in the crowd.
Stay tuned for more! In the meantime, check out the list of winners here.
-Reporting by Alli Rosenbloom and Amanda Williams
(This article was originally published on Feb. 10 at 8:00 a.m.)
After the ceremony, tune in to E!'s After Party: The 2019 Grammy Awards special at 11:30 p.m. And don't miss E! News on Monday, Feb. 11 at 7 p.m. for a recap of music's biggest night.