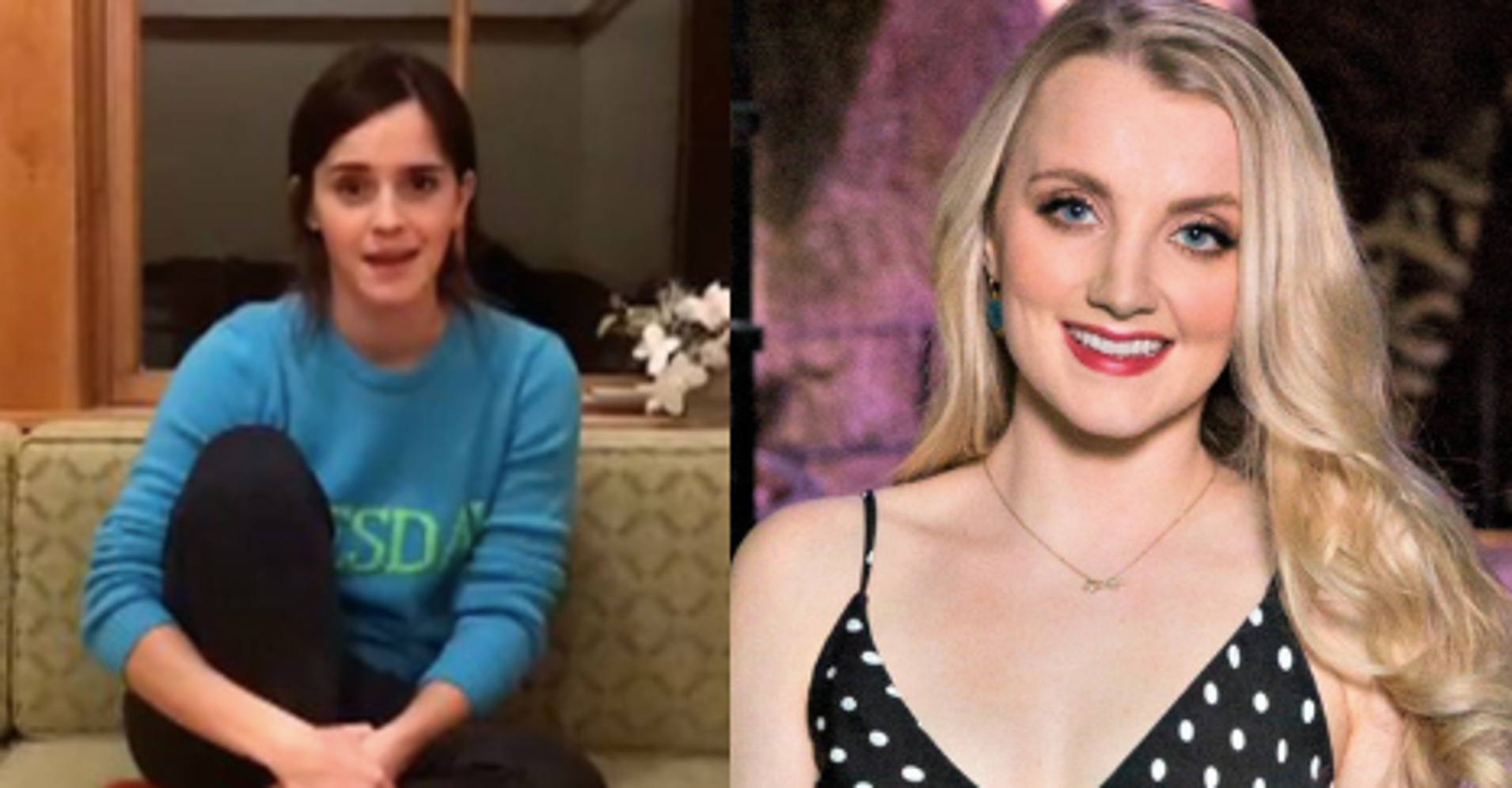 The cast of the "Harry Potter" films knows how to love good.
Friendly faces from the extended Potterverse, including author J.K. Rowling, Emma Watson, Tom Felton and Matthew Lewis, wished Evanna Lynch good luck for the "Dancing With the Stars" finale on Monday.
The Irish actress, who played quirky Ravenclaw student Luna Lovegood in the final four films to much acclaim, appeared on Season 27 of the reality series, outdancing her competitors to put her team among the four finalists.
While Lynch didn't fox-trot home with the mirrorball trophy ― radio host Bobby Bones and dance pro Sharna Burgess won the top prize ― she did get a series of video messages that were just as magical.
"Evanna ― you are in the final. Can we just say this again? You are in the final!" Watson exclaimed in her video tribute. "I am so proud of you. I don't know where those dancing skills came from but you are unbelievable. We love you. We are rooting for you. Kill it tonight, girl!"
"Best of luck, Evanna. Hope you win!" Rowling said from the red carpet of her new film, "Fantastic Beasts: The Crimes of Grindelwald."
Lynch's Hogwarts castmates, including Bonnie Wright (Ginny Weasley), Katie Leung (Cho Chang) and James Phelps (Fred Weasley), also chimed in with pretaped video messages of support.
"Oh, my God, it was so nice," Lynch told Entertainment Tonight about the "Harry Potter" stars' kind words. "I actually saw it before the show. It made me really be like, 'They've got my back, they love me,' and I really was walking into this and being like, 'I'm going to let myself be fueled by love [and] that kind of friendship.'"
She went on to describe Watson as "someone I've looked up to as a kid" who became a role model for her on set.
"To have her send her love and support to team KeVanna is the best thing ever," she added.
The two shared photos from a recent Southern California beach outing earlier this month with Watson even hopping on the back of Felton's skateboard.