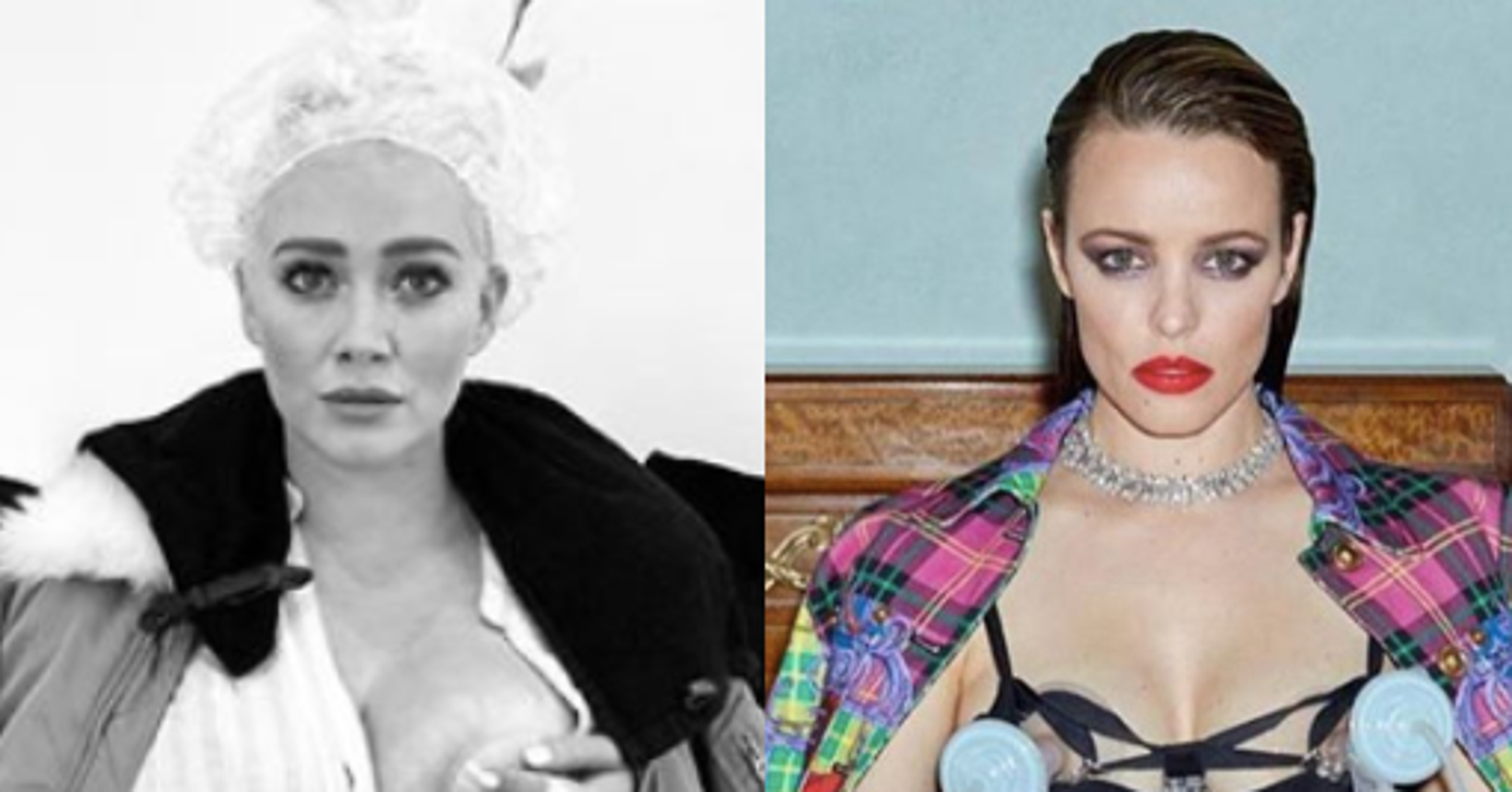 Hilary Duff has given Rachel McAdams' instantly iconic breast pump photo a hilarious everyday twist.
Fans on social media applauded the actress for normalizing breastfeeding while serving couture looks, and apparently Duff has taken notice.
The "Younger" star posted her own version of the shot, but forgoes the designer duds and jewels, sporting instead what looks like a disposable hair cap and a casual button-down while resting on a salon couch.
"Am I doing this right?" she wrote alongside the side-by-side photos.
"Breastfeeding is the most normal thing in the world and I can't for the life of me imagine why or how it is ever frowned upon or scared of," Claire Rothstein, the photographer of the original shot for Girls Girls Girls magazine, said. "I don't even think it needs explaining but just wanted to put this out there, as if it even changes one person's perception of something so natural, so normal, so amazing then that's great."
Besides being iconic actresses from the early 2000s ― we'll take that movie anytime now, Hollywood ― it's clear why Duff was inspired by McAdams, as both are working mothers who recently gave birth to children.
Duff and musician boyfriend Matthew Koma welcomed their first child together, a baby girl named Banks Violet, in October. The Disney Channel alum also shares a 6-year-old son Luca Cruz with ex-husband Mike Comrie.
While the "Mean Girls" actress has stayed mum on her first foray into motherhood, Duff has kept her followers in the loop about her parenting highs and lows as of late.
Earlier this week, the "Sparks" singer revealed on Instagram that her 2-month-old daughter is suffering from colic and asked fellow moms on social media for advice.
"Calling all parents of colic babies…..this ends right?" she captioned a photo of herself holding the newborn. "Can you ever set them down with out them screaming OR waking up? We have read everything the internet has to offer… nothing besides nursing basically every hour or less helps!"
"We have done all the obvious things," the actress continued."Please leave magic tricks in comments."