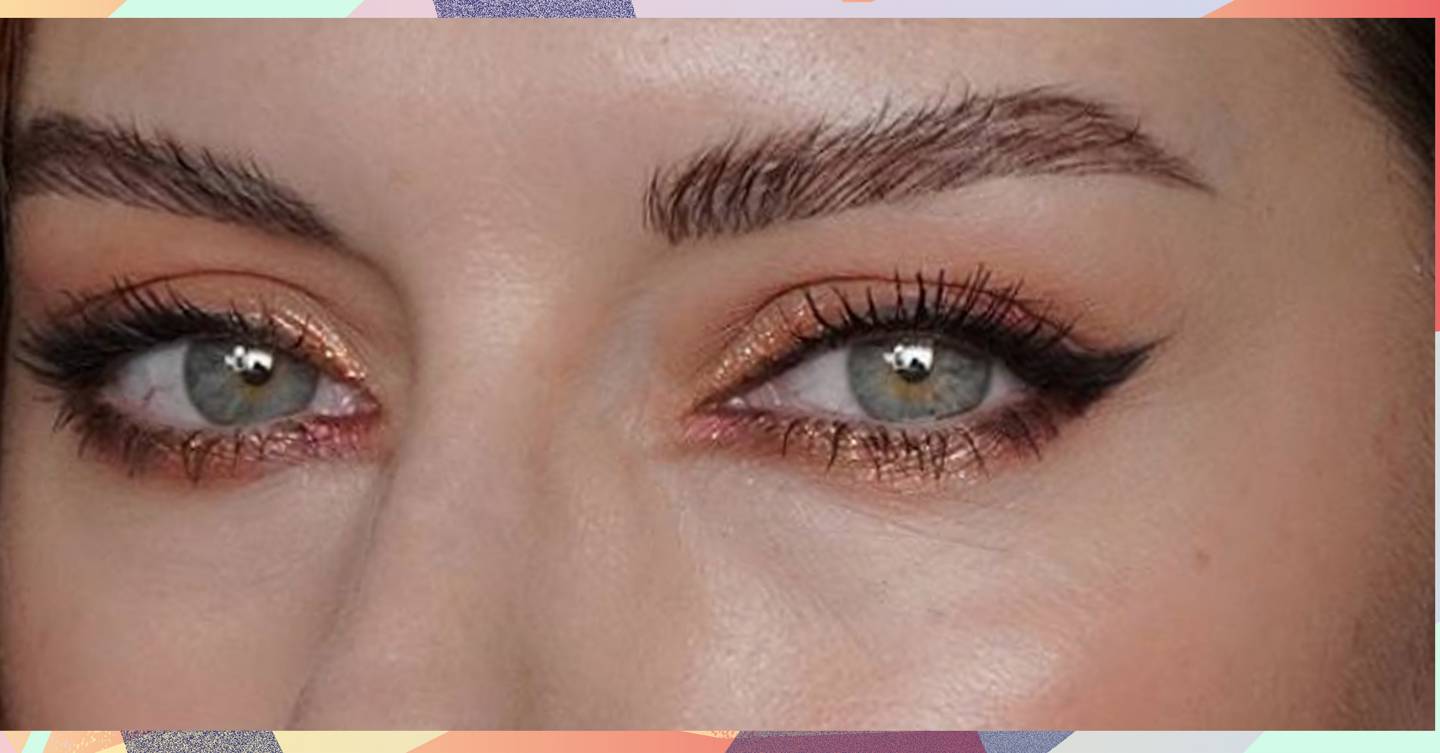 With nearly 400,000 followers and an average of 15,000 likes each time she posts, it's fair to say that Katie Jane Hughes knows how to keep her followers happy. Serving up girl-next-door inspiration (if the girl next door was infinitely cool, slightly alternative and always one step ahead of the curve), her makeup looks hit that sweet spot of being approachable enough to draw us in, but brave enough to score our admiration.
If there's one woman who'll convince you to give lime green eyeliner a go, it's Katie. Don't believe me? Take a look for yourself.
She's helped put neon liner on the map, made a cracking case for eyeshadows of every hue and variety (from sky blue and candy floss pink to wet-look and glossy). She's even made daytime sparkle an everyday staple. So we stole a few minutes of her morning to find out where she shops, where she gets her inspiration and what trend to look out for next…
Where do you like to shop for your products?
Drug stores have some major finds. Boots is my fave.
What is your go-to makeup look at the moment?
Honestly, something with contrast – a part of an intriguing colour or fun shape.
What's been your biggest beauty disaster?
Over plucking my brows for sure.
Where do you take inspiration from?
Colours and textures mainly. I love when two colours contrast, like blue and orange.
What's a beauty trend you've never been able to get on board with?
A cut crease with concealer. Concealer around the brow and concealer over eyeshadow goes against my style, so it's hard for me to break it.
What's the first beauty product you ever bought?
Rimmel [Lasting Finish Lipstick] birthday suit. I'm showing my age here haha.
What's your best beauty hack?
Apply less and build – it's easier and faster to add more than to try and remove some.
What's your biggest splurge?
A really lovely facial. I go to Rescue Spa in NYC.
What's your best budget buy?
My revlon lipsticks. They perform just as good as all the expensive ones in my kit.
What one word would you use to describe your look?
Fresh skin with fun but chic details.
What's the best piece of beauty advice you've ever been given?
To be myself, always.
How do you incorporate colour and graphic shapes in a way that still looks wearable?
By keeping the skin really light and glossy with minimal coverage.
What's the first switch you'd recommend for making makeup more experimental?
Play with colourful liners for sure. It's so accessible now too.
What make-up trends do you think are taking off at the moment and which are you most excited by?
The art of pulling back and letting balance happen.
What 3 products do you always have in your kit?
Weleda Skin Food, Surratt Lash Curlers and the Nars Velvet Matte Lip Pencil In Dragon Girl.
What's the secret to ultra-fresh looking skin?
The prep. Spend more time on prep, cleaning and making sure skin is flake-free and you shouldn't need much makeup.
What's been the best moment of your career so far?
Being able to help people with their beauty routines all over the world on a daily basis. How cool is that!