Tonight, Hannah Brown's journey to find love begins to end.
After a full season of The Bachelorette dedicated to one horrible man who ended up going out in a blaze of sexist sex-shaming, Hannah's ending is a bit of a question mark. Her three remaining guys are certainly the only three other guys we got to know very much about this season, but there's no clear frontrunner. Did she have sex in a windmill with the guy (Peter Weber) she's hoping to be with forever, or did she have sex in a windmill with the guy she really just wanted to have sex with? Did she not have sex with the guy (Tyler Cameron) she's hoping to be with forever, or will she end up never having sex with him at all?
And then there's Jed Wyatt, who she may or may not have had sex with in a normal hotel room, but who's been plagued by reports of having a serious girlfriend right up until he got on the plane to Los Angeles, and who outright admitted he originally only went on the show to promote his (slightly dubious) music career?
This season's finale will play out over two nights, which isn't new for the franchise, but does likely mean we're in for some drama. Most seasons of the franchise have ended with a two-hour finale, followed by an hour of After the Final Rose interviews and confrontations, but when things are extra juicy, the show has expanded to two nights of footage and live interviews.
Colton Underwood's season finale played out over two nights earlier this year, beginning with the infamous fence jump and Colton's attempt to escape from production after Cassie Randolph told him she was leaving and ending with Colton and Cassie just dating.
Arie Luyendyk Jr. .'s season of The Bachelor also ended with a two-night finale, and it's not hard to figure out why. After getting engaged to Becca Kufrin in a normal finale, Arie broke up with her and went back to his runner-up, Lauren Burnham, all of which was filmed and played out over two of the most dramatic nights the show has actually ever had.
Before Arie, the last two-night finale was Jason Mesnick's back in 2009, when he dumped fiancee Molly Malaney on After the Final Rose and got together with runner-up Melissa Rycroft.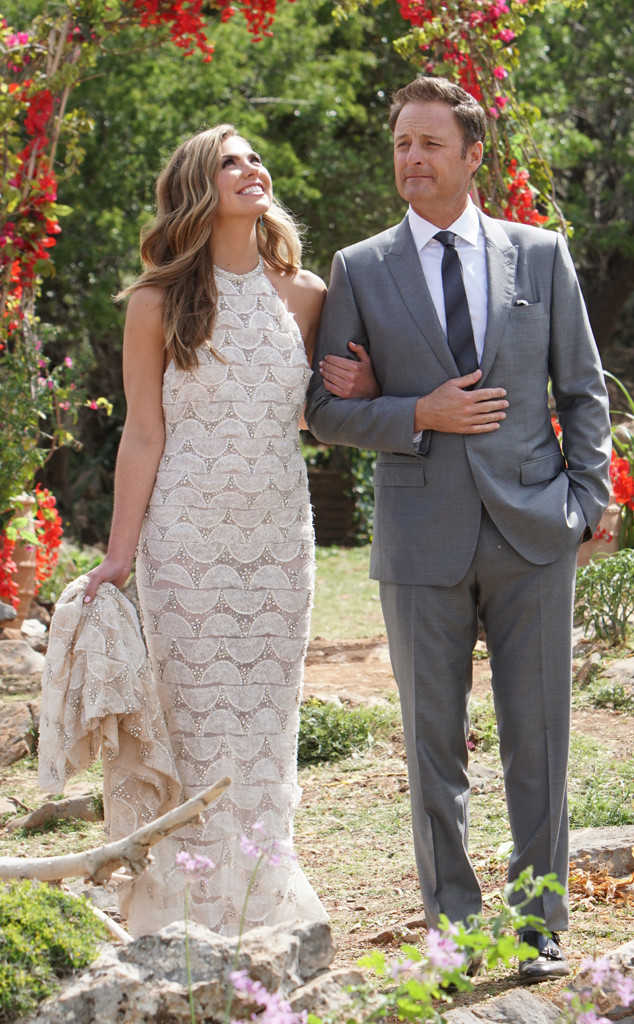 ABC
Hannah's will be the first season of The Bachelorette to end with a two-night finale/After the Final Rose combo, and we also can't help but notice it will be the first season since Andi Dorfman's season where the guy who got the first impression rose will definitely not win, as Hannah gave hers to Luke Parker (or Cam Ayala, if you count that rose she gave out during Colton's finale).
It's genuinely hard to guess who Hannah's eye may really be on, and it's not as if Hannah's spilled the beans on whether she's happily engaged, as some former stars have done, but it just seems like we might be in for something a little less straightforward and a lot more drama-filled than Bachelorette finales typically are, and that's pretty thrilling.
It's truly unfortunate that these two episodes will also be the first ones all season that Luke Parker can't possibly dominate, but at least it seems he's gone for good, and hopefully Hannah will be able to happily move on amidst whatever drama happens
For now, let's take a look back at every finale of both The Bachelor and The Bachelorette, some of which were extra dramatic, and some of which seem totally boring now in hindsight.
The Bachelorette airs Monday, July 29 and Tuesday, July 30 at 8 p.m. on ABC.