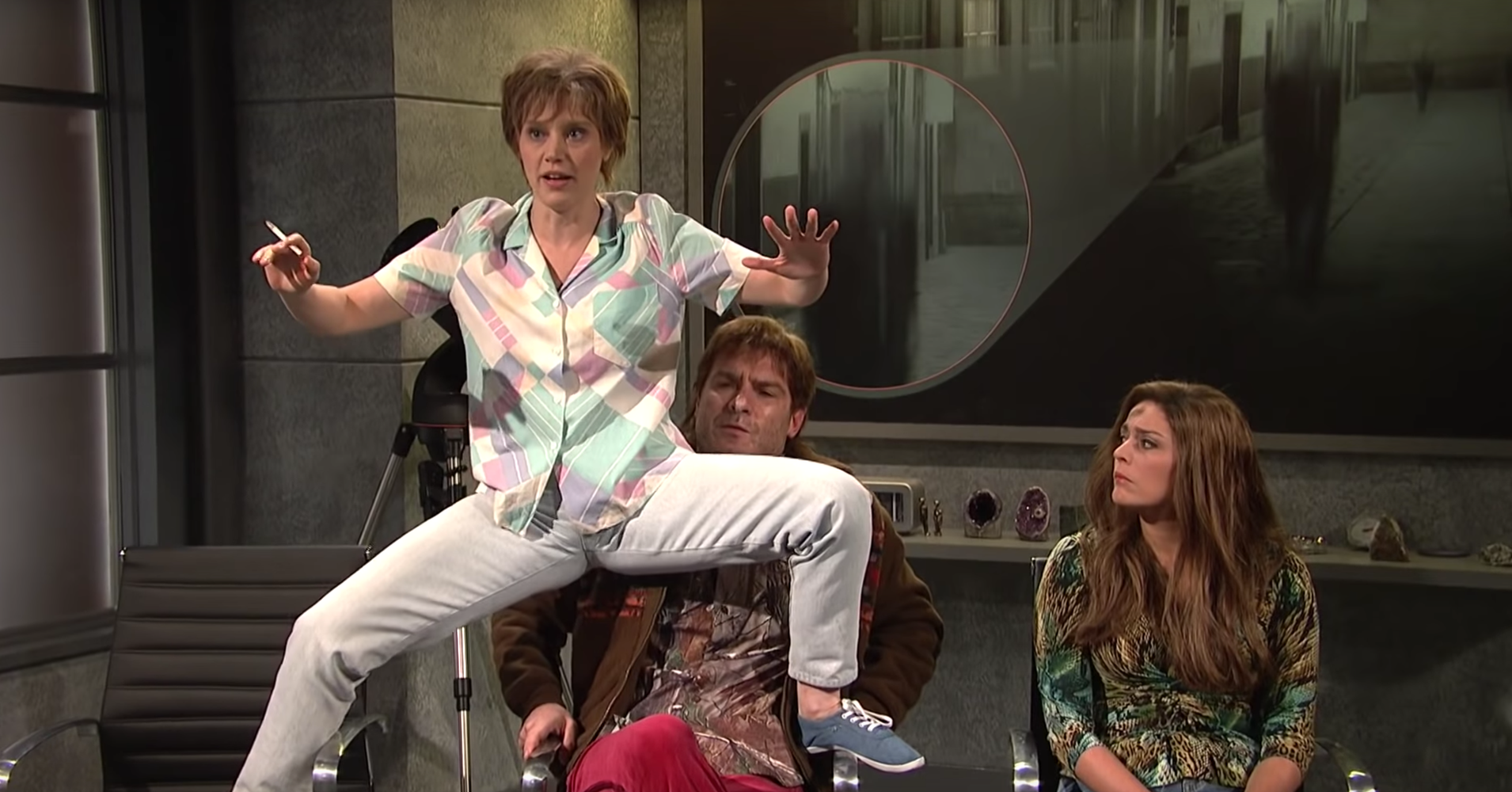 This weekend, "Saturday Night Live" revisited a beloved sketch series, where three individuals recount their paranormal experiences with authorities.
It usually stars cast members Cecily Strong and Kate McKinnon as well the show's host that night. Two of the characters always end up having a positive life-changing experience, but one ― McKinnon ― doesn't end up so lucky.
On Saturday, rather than the previous alien "close encounter," participated in brilliantly by Ryan Gosling, the three in this sketch are visited by ghosts. Strong's character is graced by the spirit of Abigail. Host Liev Schreiber meets with the peaceful specter of Arthur.
But for McKinnon, whose character has previously been abducted by aliens in a hilariously aggressive manner, the interaction didn't go quite as smoothly.
Check out the full sketch in the video above.