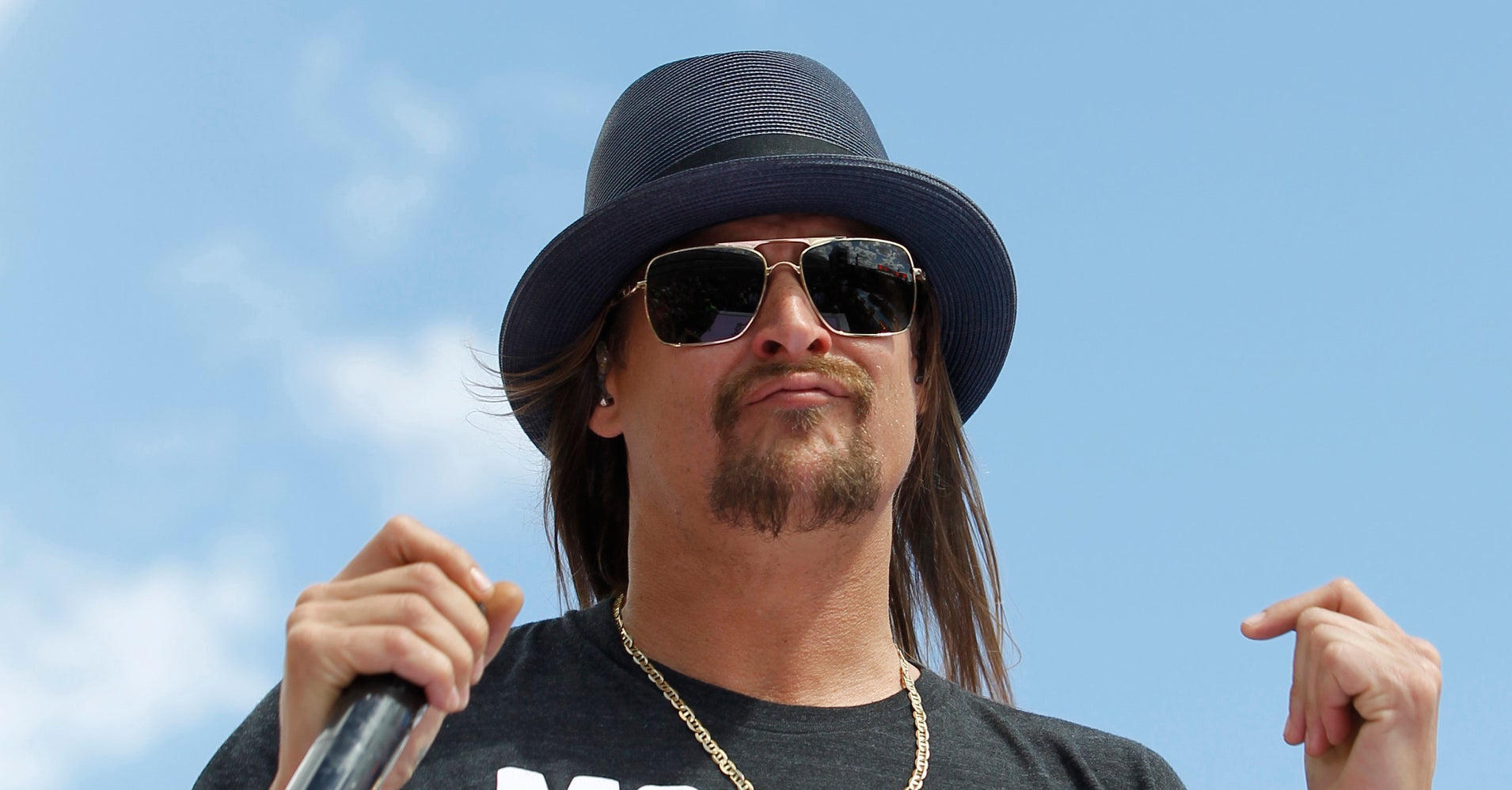 Kid Rock, Trump supporter of "Bawitdaba" fame, has been booted as grand marshal of the Nashville Christmas Parade after referring to Joy Behar of ABC's "The View" with an expletive.
Officials removed Rock from the parade on Friday, the Nashville Tennessean reported. He will be replaced with local hero James Shaw Jr., the 29-year-old who stopped a deadly shooting at a Waffle House in May. The parade is scheduled for Saturday, rain or shine.
During a live appearance on "Fox & Friends" earlier Friday morning, Rock talked about divisive rhetoric in the country and railed against political correctness.
"People need to calm down, get less politically correct," Rock said on air. "And I would say love everybody except, I'd say, screw that Joy Behar bitch."
He also noted that he was "joking" and suggested the two could "go on and hash it out." In a statement later Friday, Rock said he would not apologize for his "sentiment."
Fox co-host Steve Doocy quickly reacted to the insult, telling Rock he could "not say that" and apologizing to viewers.
Co-host Ainsley Earhardt also addressed the country rock star's surprise remarks.
"We do need to apologize," she said. "We don't feel that way about Joy Behar. We don't condone that language."
After the segment, Nashville Mayor David Briley and councilman Freddie O'Connell said they would boycott the parade if Rock remained grand marshal.
"The choice of Grand Marshal evokes neither the spirit of Christmas nor the inclusivity I think represents the best of Nashville," O'Connell tweeted.
Later Friday, organizers announced that they would honor Shaw as the grand marshal of the parade because he is a "community hero." At the Waffle House in May, Shaw tackled and disarmed a shooter who had shot and killed four people and injured two others.
"Parade organizers feel that the Grand Marshal should personify the spirit of the Nashville community," officials said.
Rock responded to his parade ouster with a statement apologizing for his use of profanity but expressing no remorse for his insult to Behar.
"Behar has been an outspoken critic of President Donald Trump," Rock wrote. "And when Myself, Sarah Palin and Ted Nugent visited The White House last year, Behar called it 'the saddest day in the history of the White House since the British burned it to the ground in 1814.'"
He added: "Mess with the bull, you get the horns. End of story."
For her part, Behar invited the country star on the show for some beers.
"This bitch and these bitches will be happy to have you on the show and have a beer," she said on "The View."
"You know what's great," she continued. "Fox had to apologize for something."