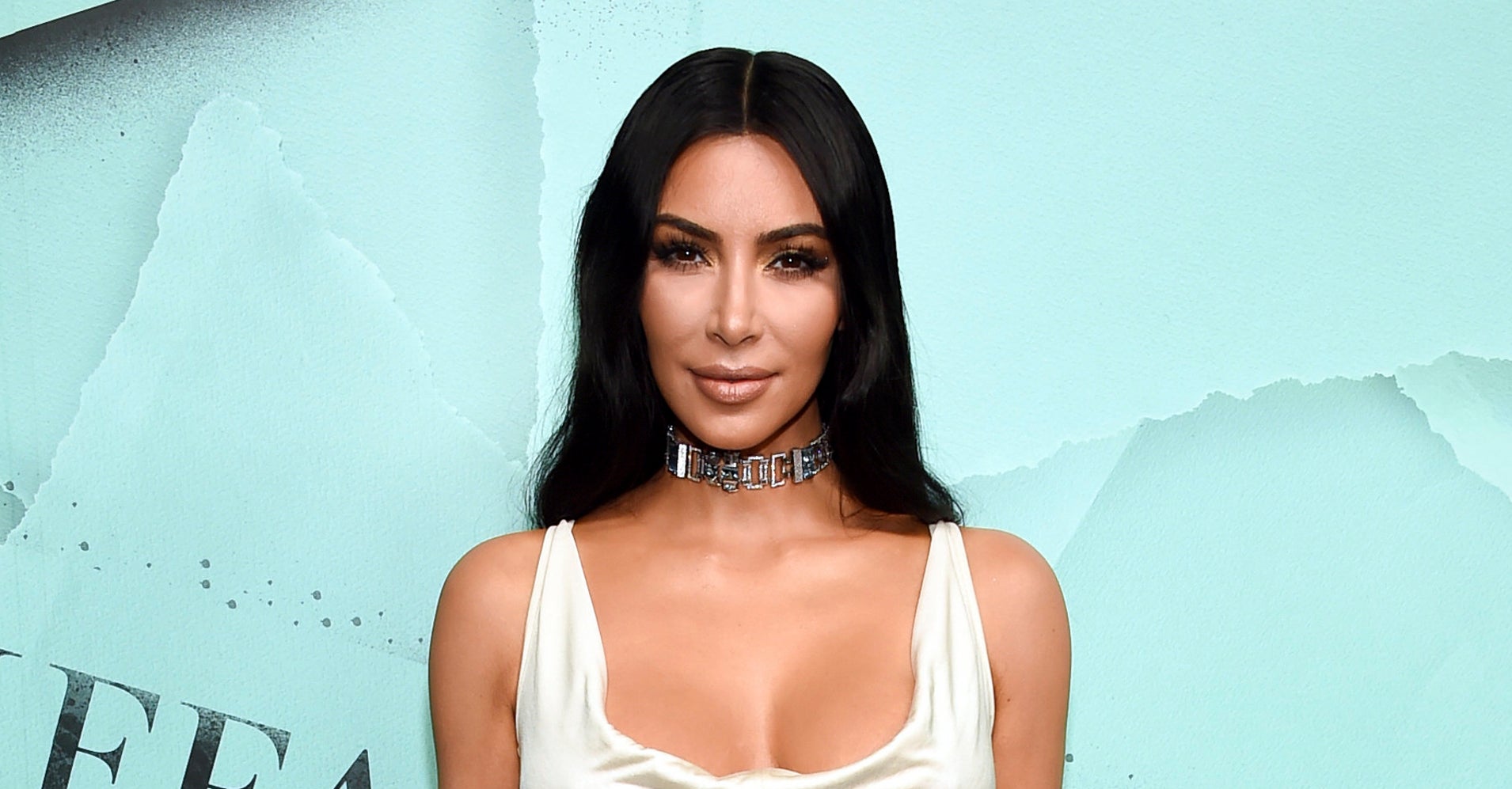 Usually it's what Kim Kardashian West wears on Halloween that stirs controversy, not what she says.
Since Kanye West took a brief respite from being problematic this week, apparently it was his wife's turn. After friends didn't recognize whom she'd dressed up as for Halloween, Kardashian West called them "retarded" in her Instagram Stories on Wednesday.
The KarJenner brood was gathered to celebrate the holiday and Kendall Jenner's 23rd birthday as a family. Predictably, every sister committed and then some to her looks ― Kylie Jenner sported at least four different costumes over the weekend ― but Kim was seemingly less than thrilled with the way her outfit was received.
But the younger crowd wasn't too familiar with the reference, which prompted Kardashian West to document everyone's reactions on Instagram, as one millennial after the next failed the test.
The term, for those who haven't been paying attention over the last decade or so, is dated, derisive, exclusionary and considered hate speech.
Kardashian West has since deleted her video from her Instagram Stories, presumably because of the ensuing backlash. She also apologized for using the offensive term.
"I want to apologize for what I said in a recent video post that is inappropriate and insensitive to the special needs community," she said in a statement to Us Weekly on Thursday. "I try to learn from my mistakes and this is one of those times. Please know that my intention is always pure, and in this case, it was a mistake. I'm sorry."
A video of Kardashian West using the word remains online after it was quickly reposted to a fan account.
People immediately called Kardashian West out on Twitter after she posted the initial video.
"That was a really unnecessary use of the word," one follower wrote. "I think we should all know & do better by now."
Why is it still acceptable that @KimKardashian uses this kind of disrespectful rhetoric in 2018? Really?" another added. "It's hurtful to people."
The beauty mogul might've taken a few tips from sister Khloe Kardashian, who landed in hot water for the exact same reason not too long ago.
"Ugh I hate that word! Why did I even say that?" Khloe said in July after she used the word on social media. "You are a million percent right and I actually greatly dislike when people use that word! I will do better! I am sorry! Much love today."
"I saw online that some people thought my costume was in poor taste and I am truly sorry if that offended anyone," she wrote. "When I was creating the costume, I wasn't dressing up as a race or culture but rather as a woman whom I will always admire," she added.
This story has been updated to note Kardashian West's apology.