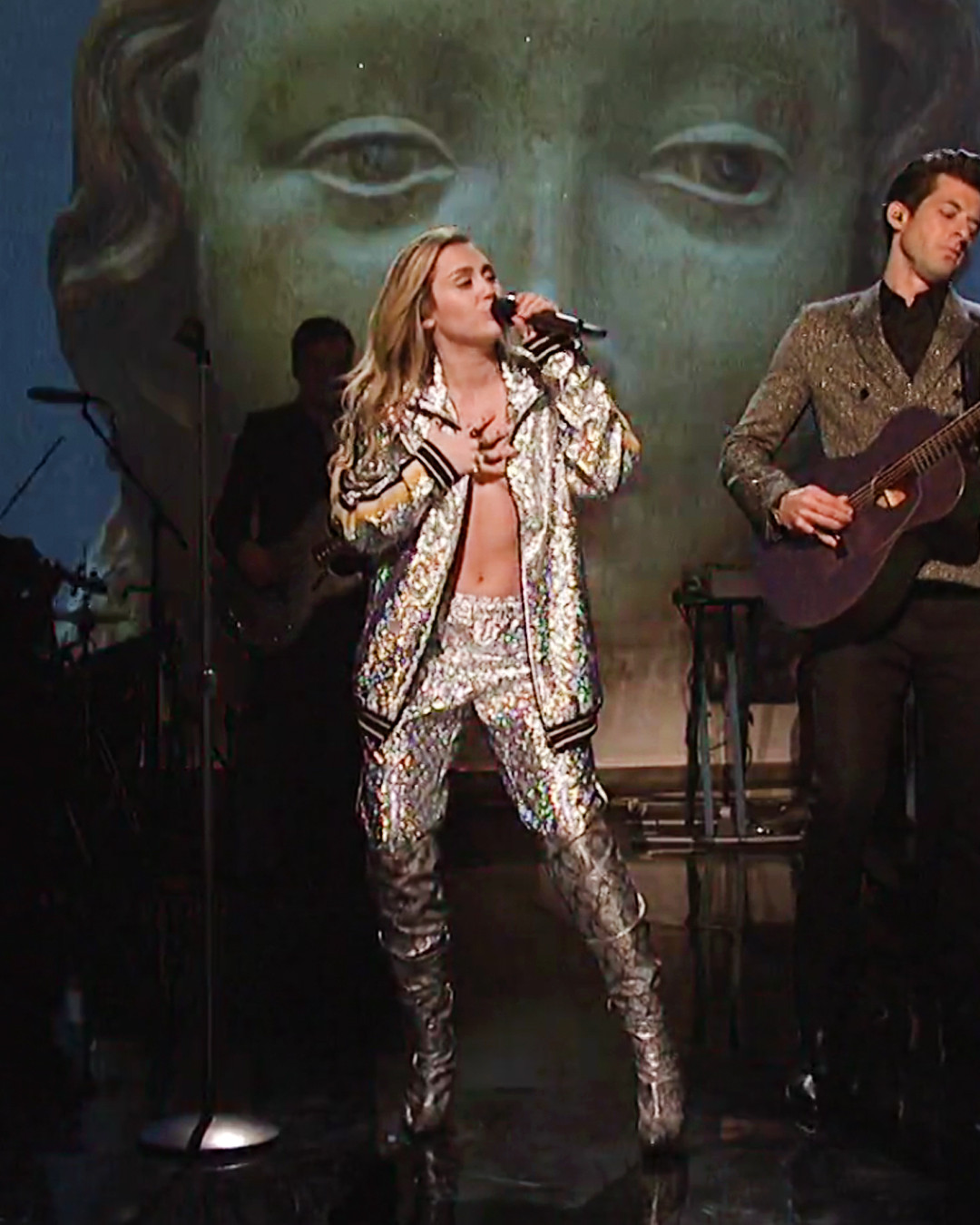 While the nipple has yet to be freed, celebrities are baring it all with a new style.
It's a new day for cleavage. Celebrities that double as fashion influencers—Kim Kardashian, Blake Lively and Cardi B—are demonstrating that women don't really need shirts anymore. With the rise of the "power suit," we're seeing more women redefine suiting by opting out of the bottom layer.
Over the weekend, Miley Cyrus continued the trend with a sweatsuit and pretty much broke the internet with her performance outfit on Saturday Night Live. Singing her new song "Nothing Breaks Like a Heart," the pop star stunned in a sequined jacket, which was unzipped and left open, with matching joggers and silver ankle boots. Her outfit sparkled, yet Twitter couldn't stopping talking about what she wasn't wearing: a shirt.
"I have never trusted anything in my life as much as @MileyCyrus is trusting that double-sided tape. #SNL," one user said.
Without chest hair, going sans shirt isn't a bad option for many women. It can add a sultry appeal to tailored looks, such as suits and now (thanks to Miley) athleisure.
On the other hand, it's not the most practical style trend during the winter months and, like many Twitters users noted, you'll need strong fashion tape to prevent freeing the nipple (on accident).
Check out how celebs are wearing double-sided tape below!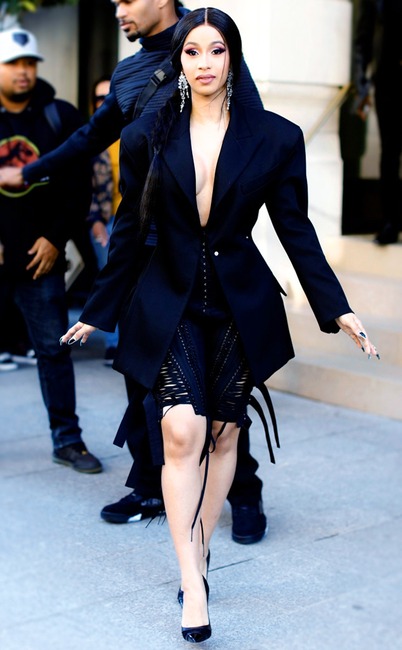 No credit / BACKGRID
Cardi B
The rapper opted out of a shirt during her last trip to Paris. Instead, she bared all with a tuxedo jacket and a corset-inspired skirt.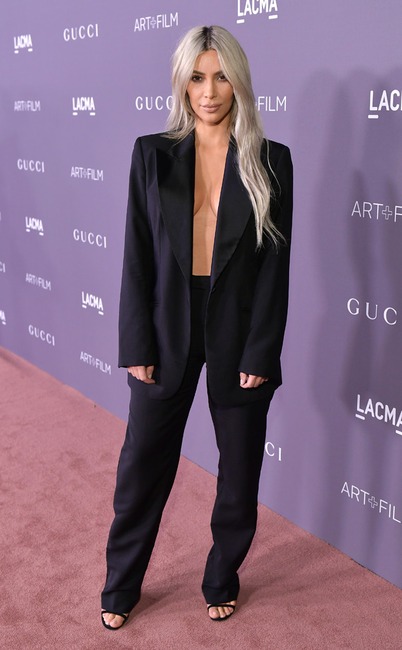 Neilson Barnard/Getty Images for LACMA
Kim Kardashian West
The Keeping Up With the Kardashians star is keeping it sexy with a suit sans shirt.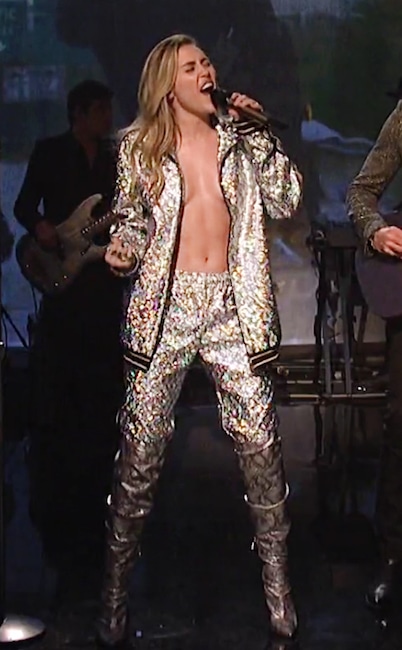 Miley Cyrus
The singer put her trust in double-sided tape during her SNL performance.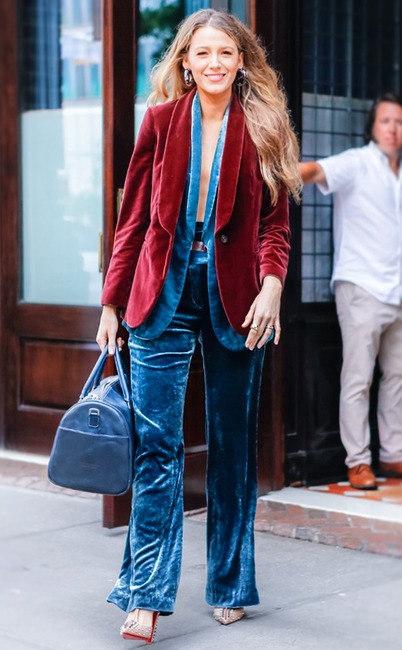 BACKGRID
Blake Lively
The A Simple Life actress is fall/winter goals with a velvet suit, complete by a vest, loose-hanging pants and a oxblood red jacket.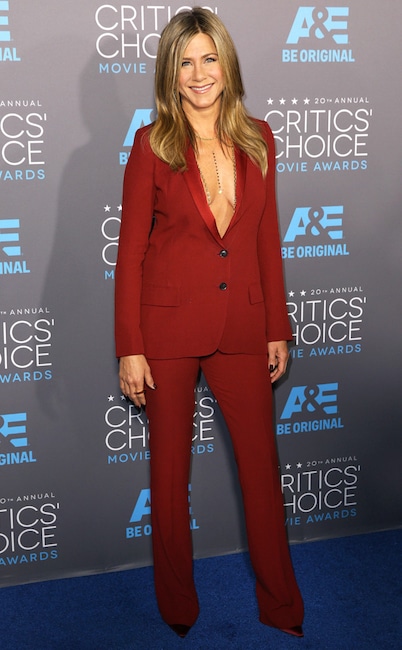 Matt Sayles/Invision/AP
Jennifer Aniston
To complete her shirtless look, the Dumplin' actress accessorized with a golden jewelry.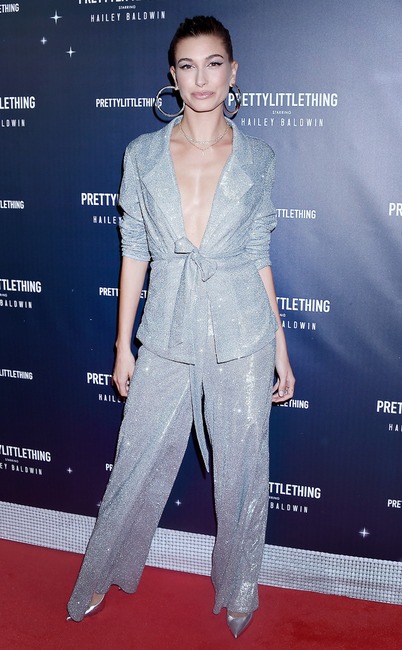 Hailey Baldwin
In honor of her collaboration, the model poses in a metallic co-ord set, silver pumps and large hoops.