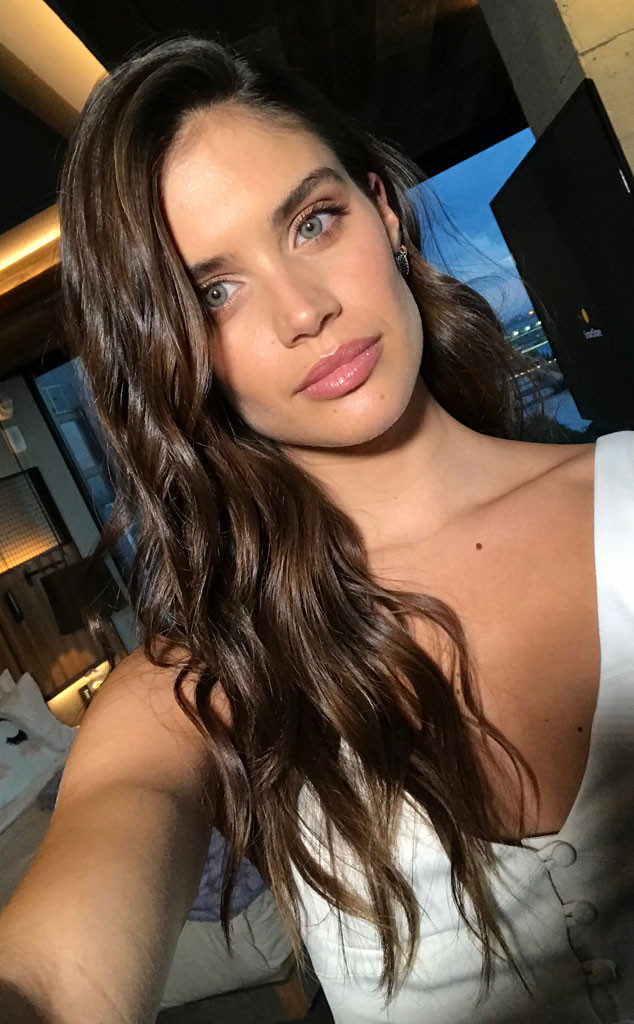 Sara Sampaio is no stranger to Fashion Week.
The Portuguese model was first discovered when she was 15 years old and has since gone on to become one of the most recognizable faces on the catwalk after walking in shows for Victoria's Secret, Tory Burch and more.
The 27-year-old beauty knows that being runway ready starts long before Fashion Week.
"I eat a very balanced diet all year long. I don't deprive myself of anything, but rather eat foods that I like in moderation," Sampaio told E! News.
But that doesn't mean that the Victoria Secret Angel doesn't indulge every once in a while.
"My favorite guilty pleasure is pizza," she confessed.
As a Moroccanoil Beauty Ambassador, Sampaio also shared how she keeps her hair looking on point for all of the Fashion Week festivities.
"The Moroccanoil Treatment is the one product I never leave home without. It not only makes my hair look incredibly shiny, but also leaves it more nourished, manageable and smooth with each use," she revealed. "It's a lot like a makeup primer except it's for your hair! I'm obsessed with the scent too—it makes my hair smell amazing!"
The Billions actress also uses the Moroccanoil Intense Hydrating Mask, Dry Texture Spray and Protect & Prevent Spray to add dimension and shine to her hair.
But whenever Sampaio can take a break from Fashion Week, she enjoys a night in.
"I love to order in, get a glass of red wine, cuddle the pups and watch my favorite TV shows," she dished.
That sounds like a perfect night to us too!