Nina Parker is currently taking late night by storm and her work is already being celebrated.
This isn't necessarily surprising as the seasoned journalist is redefining what it means to be a black woman on-camera in Hollywood. In a feature with ESSENCE, Nina revealed what exactly she hopes to achieve through her new Nightly Pop co-hosting gig.
At the end of October, the E! network launched a late night pop culture discussion show for fans who enjoy quick-witted takes on Hollywood's hottest headlines. And, from right out of the gate, Nina has delivered in that regard.
In fact, the candid nature of Nightly Pop fits perfectly into Parker's professional mantra.
"I want to be able to be unapologetically Black. I want to be able to be unapologetically a woman and have everything that I'm doing be heard without a footnote," the E! personality noted to ESSENCE last month. "We feel like we have to assimilate to a certain type of personality to get acceptance and I think it's over for that."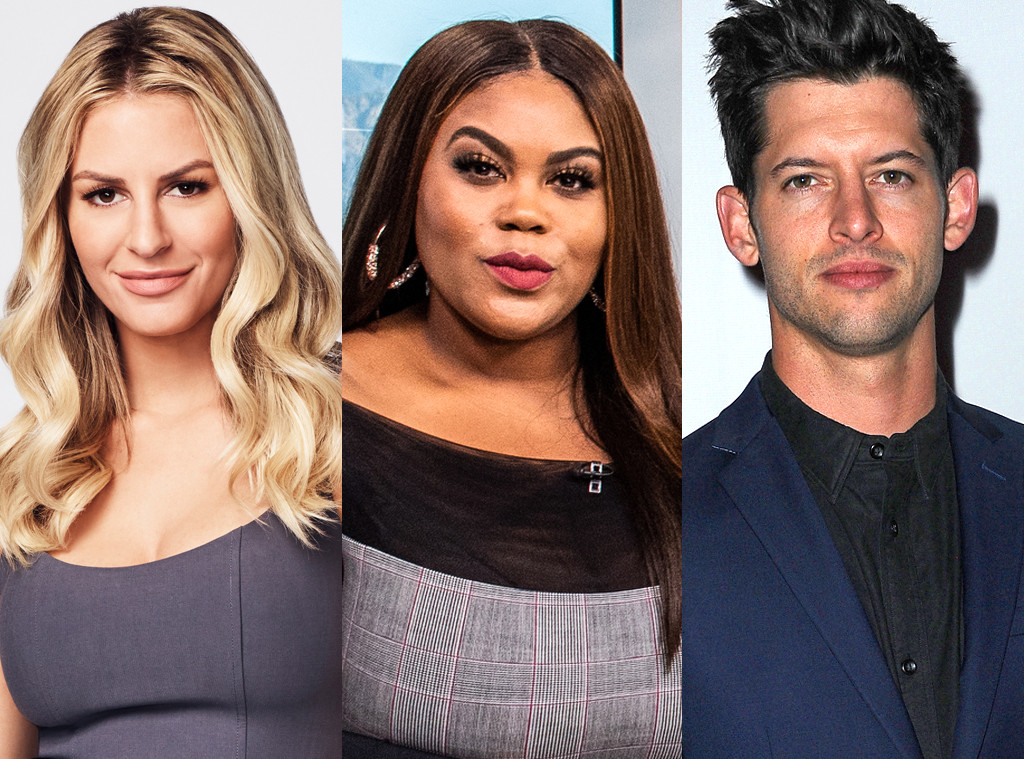 Drew Hermann/Aaron Poole/E! Entertainment; Albert L. Ortega/Getty Images
Pop culture enthusiasts likely best recognize Parker from her time mediating the Love & Hip Hop reunion couch and from her many stints as a correspondent for E!. Although Nina is expected to take a bigger step into the limelight thanks to Nightly Pop…a role she is more than ready for.
"Our passion is always viewed as something else or our quietness is always viewed as something else. We feel like we can't win," Parker continued. "I'm starting to feel like that's other people's problem, you know?"
The Sacramento native is also proud that she is a confident plus-sized TV host in the late night space.
"I feel like by putting me in the position where I can work next to someone that's a size zero and still feel confident, I feel like that's changing the game," Nina further remarked. As you surely know, Nina hosts Nightly Pop alongside Daily Pop's Morgan Stewart and social influencer Hunter March.
While Nina is working tirelessly to keep things fun and fresh on the new chat show, she's also dedicated to keeping her on-screen persona as real as possible.
"I always say to my makeup artist, 'Please don't contour me too crazy,' because I want people to know that I look like this when I walk away from the camera. And I feel the same way about personality," Parker explained to the publication. "Like I don't want it be too filtered, I think that's important."
From what we've seen, nothing about Nina's Nightly Pop work has been "too filtered" and we love it!
Watch Nightly Pop every Monday at 10:30 p.m., only on E!