OG fashion blogger, Inthefrow, shares the secrets behind her Instagram life, the editing apps she swears by and how she deals with trolls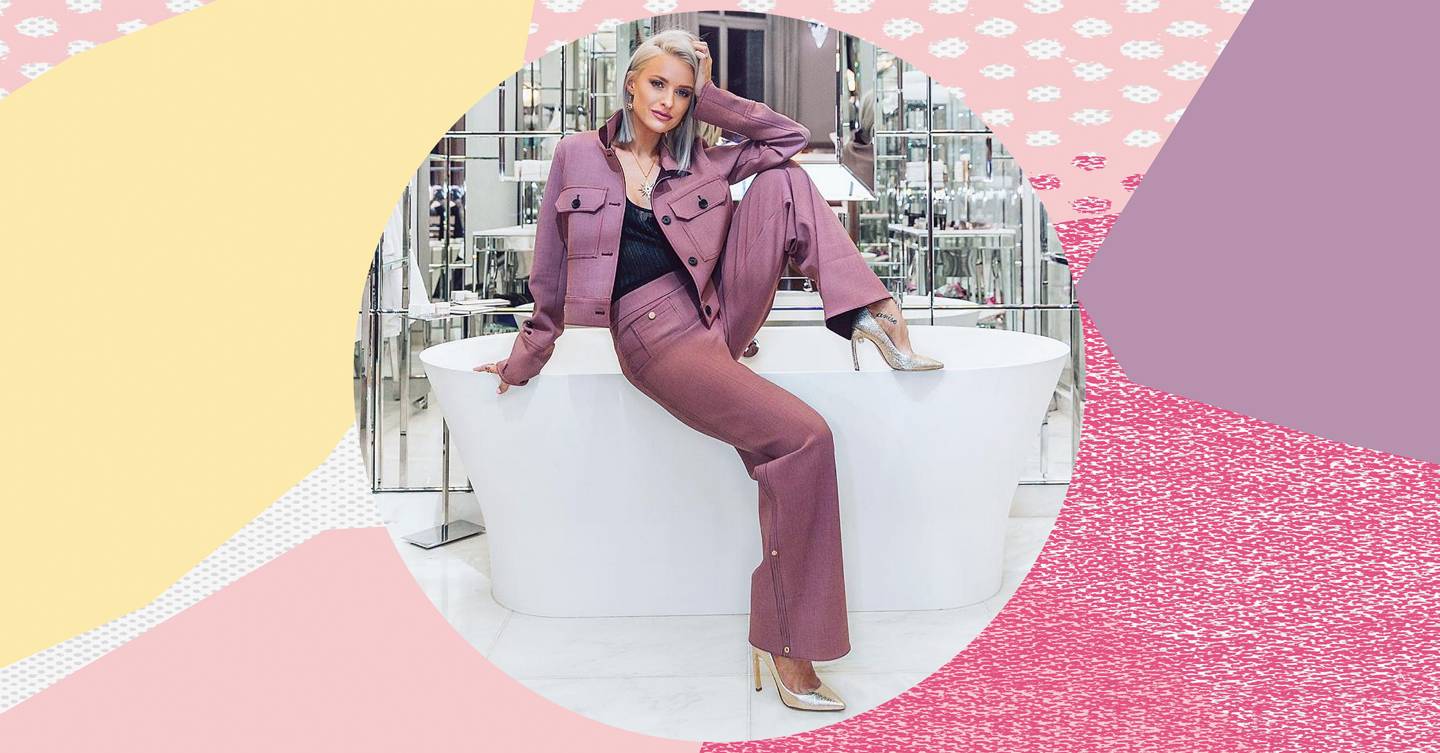 Victoria Magrath, a.k.a Inthefrow, has established herself as one of Instagram's most-followed style stars, as well as our resident fashion columnist. Victoria joined us at GLAMOUR Beauty Festival to share the secrets and insider hacks behind her Instagram. Here's what we learnt…
How I captured my outfit posts without a big bank balance

Victoria admitted that in the early days, she would order clothes from ASOS, wear them for ten minutes to photograph for her blog and then send them back. While most brands now come to her for commercial opportunities, she says there's nothing wrong with being proactive, explaining: "There have been times when I've reached out to brands I love and 90% of the time they come back and want to work together."
One tip I'd share for anyone looking to start a blog

"Find something original and niche about yourself that people will grasp onto. Whether that's making your blog visually amazing or writing engaging pieces, it has to be original. You have to create something that people want to come back to time and time again."
The apps I swear by for editing my pictures

"For many years I used the Photoshop Express app – it's free and simple to use. VSCO is also a great filter app and now I use a light ring mobile app. It's really handy if you want to play with colours. Usually we take pictures on a big camera, put them on a PC, edit on Light Ring and pop on Instagram."
My least favourite part of this job is…

"Writing captions – they need to be funny, witty or summarise a picture in just 10 words. I love inspirational quotes, perhaps from the designer whose clothes I am wearing. I ask myself "What am I thinking today? What's my mood?" and convey that in my captions."
The least realistic thing about Instagram is…

"Fashion Week is the most unrealistic thing on Instagram. While it's incredible – especially for me as a former fashion student – but at the same time, it's exhausting. You have to constantly be 'on' and networking and go to parties to uphold your image. You have four weeks back-to-back and you just want to have a lie in and eat properly. I've been trying to plan my wedding and buy a house and I've struggled to keep on top of everything, I've been really down but I am getting there."
The trolling is hard

"99% of my audience are so supportive but the 1% who aren't really sticks with you. I am trying to be a lot more sustainable with my fashion choices but people say I am a hypocrite if I work with a car brand. You can't win sometimes. I haven't read the forums in five years because it's self-harm. My assistant filters out the bad comments on my YouTube and you wouldn't believe the kind of things I've been called. When the algorithm changed, I felt worthless because I was getting less likes but then I realised: "What does it matter?"."
If you love Victoria as much as we do, come back every month to read her column.