Television is a universal connector, even for those who don't have one/claim not to watch (you can bet they're using some sort of streaming service and somebody's log in). And what better way to connect with distant family, old friends and the occasional stranger at the family gathering than with TV? There isn't!
It's our job to watch and talk about TV, so we've got some recommendations for you to pass along this holiday season. Whether it's for the teen drama lover, the busy mom or the longtime married couple, there are shows for everybody.
TV is great and as you're probably aware, we're in the era of Peak TV. There's so much out there, we're helping you and yours cut through the clutter.
Here's how and what to talk about when it comes to small screen recommendations.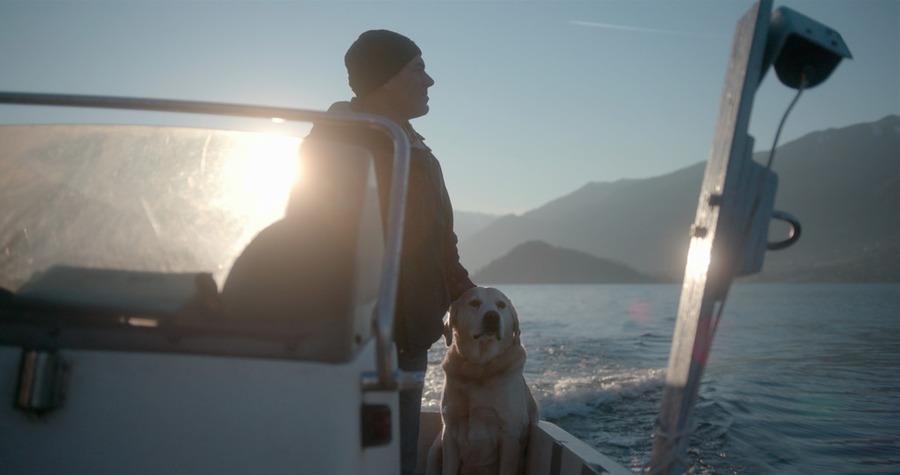 Netflix
For the animal lover…
Dogs. The Netflix documentary series about, yes, pups, is perfect for anybody in your clan who loves furry friends.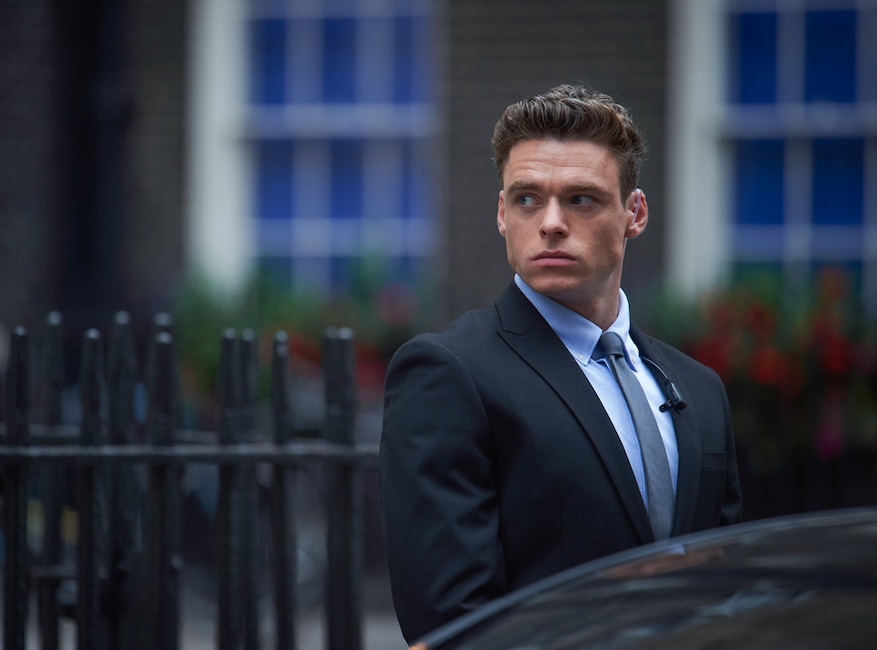 Netflix
For the fan of thrillers…
Bodyguard. Another Netflix series, this one is a British co-production starring Richard Madden. The six-episode series is sexy, action-packed and filled with more thrilling twists than you'll realize until the very last scene.
Amazon
For the longtime married couple…
Forever. Starring Maya Rudolph and Fred Armisen, this comedy from veterans of Master of None, 30 Rock and Parks and Recreation will make you think about life, specifically your life and the relationships you have, while making you laugh.
HBO
For the (awkward) comedy fan…
You'll probably scoop the resident comedy buff in your clan by recommending Sally4Ever. This British comedy, created by and starring Julia Davis, is about a woman who throws away her old life and relationship and embarks on an exciting new path is currently airing on HBO. It's cringe-worthy in all the right ways. Davis' Emma is unapologetically selfish and rude, and the awkward humor is at a peak. It's probably best you don't watch this with your parents.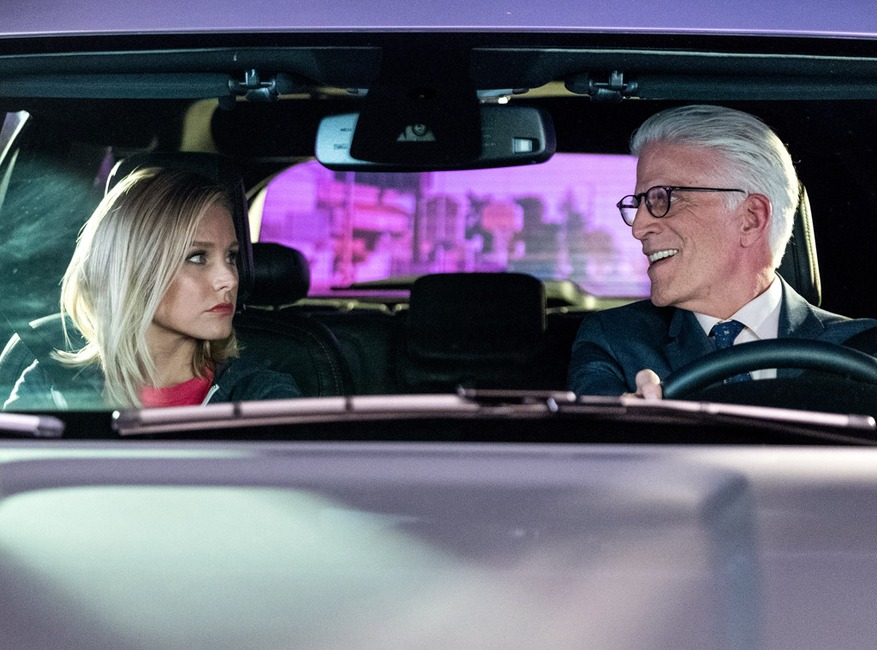 NBC
For the (heady) comedy fan…
The Good Place. Michael Schur's NBC comedy, which is now in its third season, is joyous. Not only does it feature wonderful comedic performances from the cast, led by Kristen Bell and Ted Danson, but at the heart of the show are age-old questions about what it means to be a good person. The writing is whip-smart, and the jokes are guaranteed to make you laugh out loud at least once per episode. Seasons one and two are streaming on Netflix, three is currently on NBC.
Showtime
For the true crime fan…
There's no shortage of true crime shows out there, but two recent entries into the arena are worth your time. There's Escape at Dannemora on Showtime and Dirty John on Bravo. Dannemora hails from executive producer and director Ben Stiller, and features Benicio Del Toro, Patricia Arquette, Paul Dano and Bonnie Hunt turning in some haunting performances as the real-life people involved in one of the most shocking prison breaks in the United States. Bravo's Dirty John stars Connie Britton and Eric Bana, and tells the true story of what happened when Debra Newell met and fell in love with John Meehan, a dangerous con artist.
CW
For the musical lover…
Now in its fourth and final season, Crazy Ex-Girlfriend is pulling out all the stops. The first three seasons are on Netflix, and the journey of Rebecca Bunch (series co-creator Rachel Bloom) is as compelling as it is hilarious. The series has defined what musicals on TV can do, while tackling everything from mental health to sexism.
For the reality TV junkie…
90 Day Fiancé is as popular as ever in its sixth season. The TLC reality show about an American citizen and a foreign lover who must marry in 90 days to complete the K-1 visa stipulations is rife with drama. These people hardly know each other, yet here they are getting ready to tie the knot—and get tied to each other for some time. Even people who don't normally watch reality TV are into this show. Hop on board.
CBS
For political junkie (bonus points if they're a lawyer)…
The Good Fight, the CBS All Access spinoff of The Good Wife, wrapped its second season earlier in 2018, but what a great second season it was! The drama amped up the politics and comedy, while staying true to the DNA of the series. It's a legal drama, but the show isn't afraid to take a stand when it comes to the real-world around it. Christine Baranski is at the top of her game here.
FX
For the family lover…
The first season of Pamela Adlon's Better Things was good. Season two? Even better with Adlon directing and starring in every episode. Adlon plays a working actress single mom, doing her best in her career and at home with three girls. It's sort of based on her life. The show is emotionally rich in all the right ways. There's a lot of heart in this FX comedy, perfect for any mom…and anybody.
Netflix
For the teen drama lover…
Miss Gossip Girl? Into rich, attractive teens being dramatic at a boarding school? Elite, Netflix's Spanish-language drama, is for you.
Netflix\
For the fan of the dark lord…
Netflix's Chilling Adventures of Sabrina may share some characters from Sabrina the Teenage Witch, but that's where the similarities stop. The Netflix series is based on the comic book of the same name, this Sabrina Spellman (Kiernan Shipka) is dark, her aunts worship Satan. And then there's Michelle Gomez, she steals every single scene as Madam Satan, a demon trying get Sabrina to embrace the dark lord.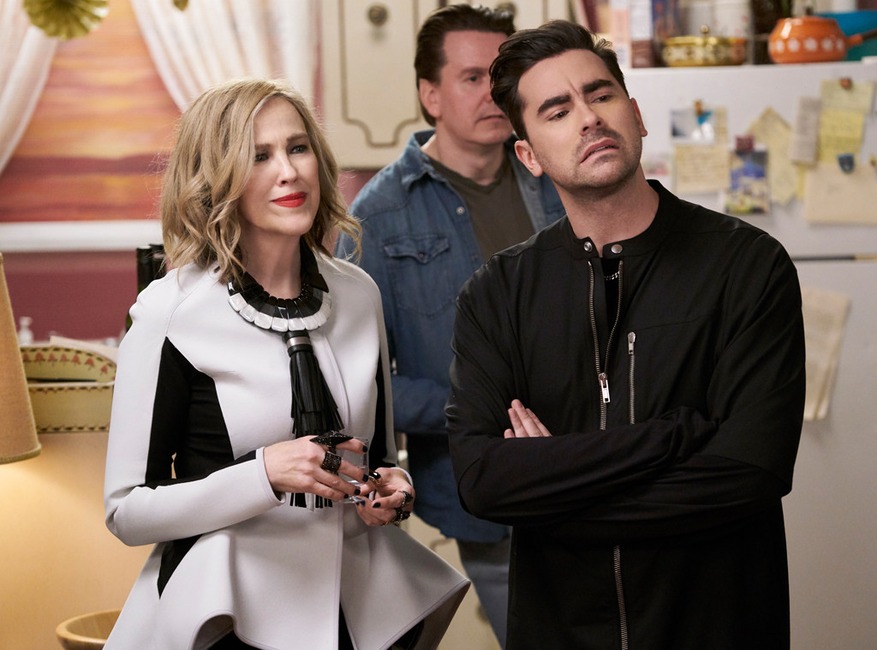 Pop
For the person in need of joy…
Schitt's Creek, which airs on Pop here in the US, is the perfect show to put a smile on just about anybody's face. The first four seasons of this comedy, which was created by father-son duo Eugene Levy and Dan Levy, are streaming on Netflix and feature Catherine O'Hara at her best. You'll be hooked on O'Hara's Moira Rose instantly, and you'll find yourself wanting to move to Schitt's Creek, a town where tolerance is widespread and the wigs are plentiful.
Amazon
For just about anybody…
The Marvelous Mrs. Maisel is so pleasing, both with its visuals—the costumes are stunning—and with its content. Rachel Brosnahan is a revelation as the titular Midge Maisel, a housewife who embarks on a career in standup comedy. Season two is out December 5, so encourage everybody to catch up. They won't be sorry.
Don't miss E! News every weeknight at 7, only on E!