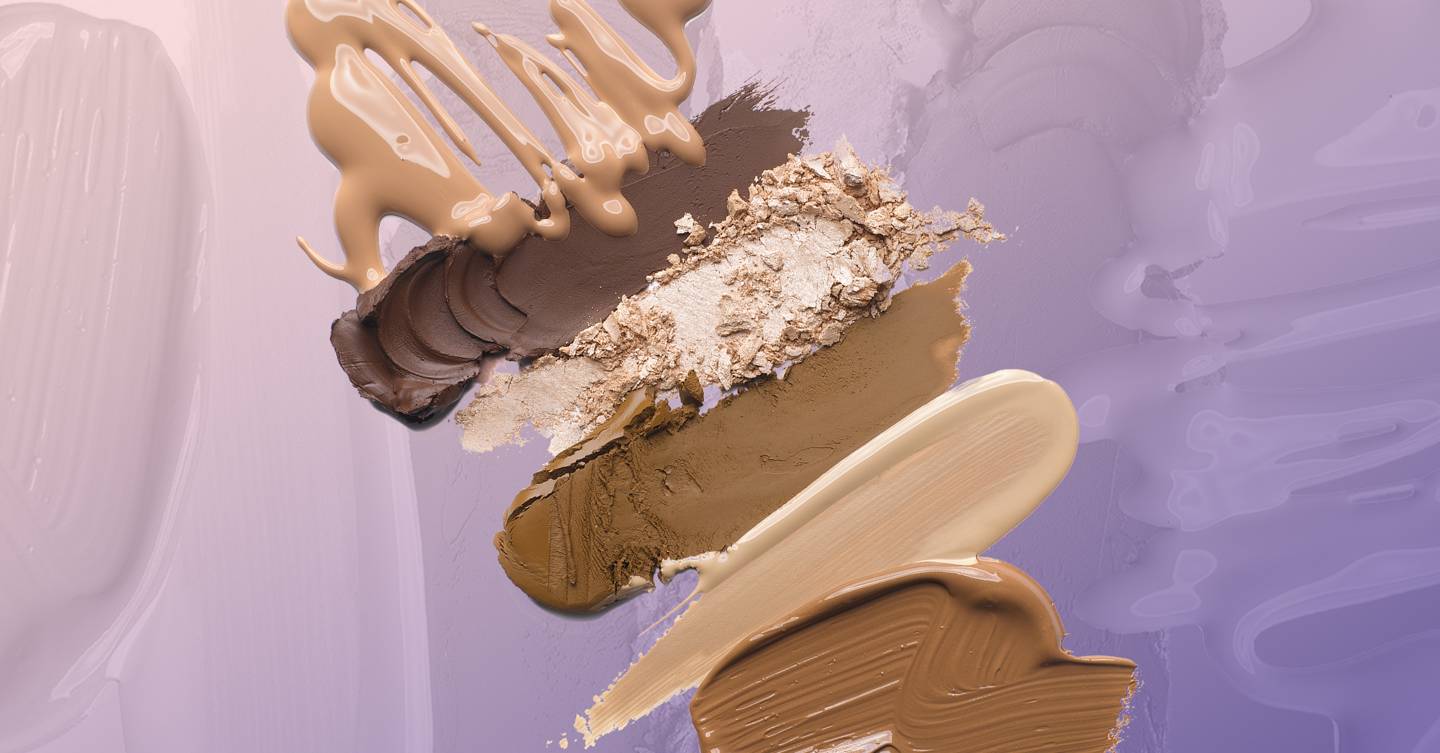 The warmer months of the year are just around the corner, and frankly, they can't come a moment too soon. With our sun-kissed tan feeling like a distant memory and winter complexions currently reading pale AF, we're constantly in search of ways to level up our cold-weather beauty routine.
While we sit patiently for summertime, celebrity makeup artist Karin Darnell, who works with Cheryl, is on hand with her five-step routine to help you restore your lustre and release the bronzed goddess from within.
With Karin's signature makeup technique, the 'Symphony of Beige', you'll learn to master a supreme contour that enhances natural features, while bestowing a radiant, dewy look.
Ready, set, glow…
1. Prep the skin
For your base, prepping the skin is key before applying any products, and one of my favourite products for this is Iconic London's Prep-Set-Glow. I use this to prep the skin before applying makeup, and also to set the finished look which gives it a gorgeous natural glow.
Once you have spritzed some of the Prep-Set-Glow onto your face, use a lightweight foundation to allow your skin to shine through. My favourite for creating this look is the MAC Face and Body Foundation, which provides a natural satin finish and sheer coverage. It gives a natural and dewy look to the skin, allowing the skin to look flawless without feeling 'cakey'.
2. Blend your concealer
Next, use a creamy concealer slightly lighter than your skin tone, verging more towards yellow than pink in tone. Concealers that are more yellow in colour are particularly great at getting rid of any dark under-eye circles and red tones on the face, which is why I particularly love to use them.
Apply some of this concealer under your eyes, blending in with a sponge to allow your eyes to really pop. Once your concealer is blended, finish off by applying some translucent powder to your whole face, including underneath your eyes, to ensure your make-up lasts all day long.
3. Apply your bronzer
Once you've prepped and set your base, you can begin to contour. I always advise using a matte, warm hued bronzer that will enhance your features perfectly and give a natural yet subtle glow. Avoid using a bronzer with too much shimmer, as this will only draw attention away from the areas you want to enhance.
A really simple way to apply your contour is to create a number 3 shape from your forehead down to your jaw line. Follow the natural contours of your face and use a large fluffy brush to ensure there are no harsh lines.
4. Dust your blush
Next, apply some blush. I particularly love to use peach and beige toned blushes, as they instantly warm up the face and give the complexion a brighter, more radiant appearance. The Benefit Dallas Blush is one of my favourites; alternatively, use a cream blusher to give the skin a pretty flush of colour.
Then, take an angled brush and lightly dust this over the apples of your cheeks, blending outwards to emphasise your cheekbones.
5. Finish with highlighter
Once you have applied your blush, follow up with an illuminator or highlighter – a staple product for anyone who wants to give their skin a gorgeous gleam and really finish off the perfect contoured look.
One of my favourites is the Laura Mercier Liquid Face Illuminator, which as well as being used to highlight your cheek and brown bones and to accentuate the high points of your face, can also be mixed with your foundation to give an instant soft glow.