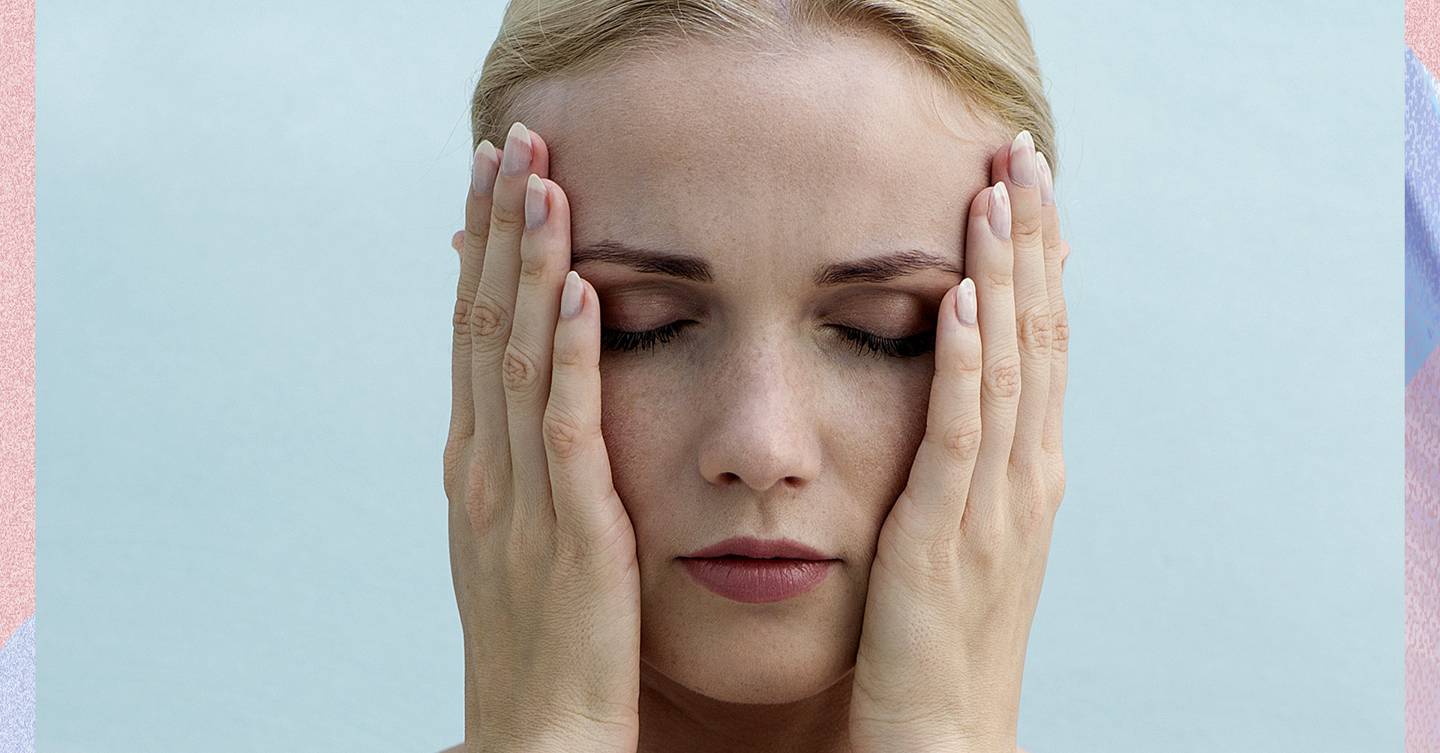 Has anyone ever turned down a scalp massage at the salon? To be honest, we're not entirely sure why they even ask. *Thank you for scrubbing my greasy locks. Whoop, on goes the conditioner, and… yes, that would be wonderful if you throw in an additional two minutes of bliss – thank you very much.*
There's no need to harp on about how completely and utterly relaxing these few moments are (we wish they never had to end), but did you know there's a heap of hair-enhancing benefits too? Simply put, massaging the scalp encourages circulation and blood-flow to the follicles, which are then better equipped to sprout out beautiful healthy hair. Amazing, right?
Wondering how to squeeze in a few more salon visits? (All for the cause, dear.) No need. Here's how to add the heavenly extra step into your everyday hair routine at home. It'll do wonders for your wellness, too.
Step. 1
Starting from your hairline, place a few drops of a scalp oil or serum onto the roots, then repeat a few centimetres back, working in sections to expose the scalp each time.
Step. 2
Once your scalp has been covered with a thin layer of product, feed your fingers underneath your hair, starting around the ears and slowly moving towards the centre. Use the pads of your fingers for the massage, alternating between small circles and a forward and back motion – as if grasping a ball.
Step. 3
Keep moving the placement of your fingers until every area of your scalp has been thoroughly massaged, paying particular attention to the base of the neck and along the hairline.
Step. 4
Grasp small sections of hair and pull slightly, so that tension can be felt, but not to the point of pain. Repeat all over to encourage the oil to sink into the hair follicles.
Step. 5
Take a wide-toothed comb and slowly brush from the hairline to the ends, adding a slight pressure along the scalp. This will distribute any excess down the hair lengths of your hair.
Step. 6
Leave the product on for 2-3 hours, or overnight (just be mildly wary of the pillowcase you use), and then shampoo, condition and dry as usual.
Et voila, there you have it – a barnet that's gorgeous, nourished and infinitely better than before. Add the 5-minute pre-wash step into your haircare routine, and watch as your locks rediscover their full potential.