These are the best juicers for making immune system-boosting juices from home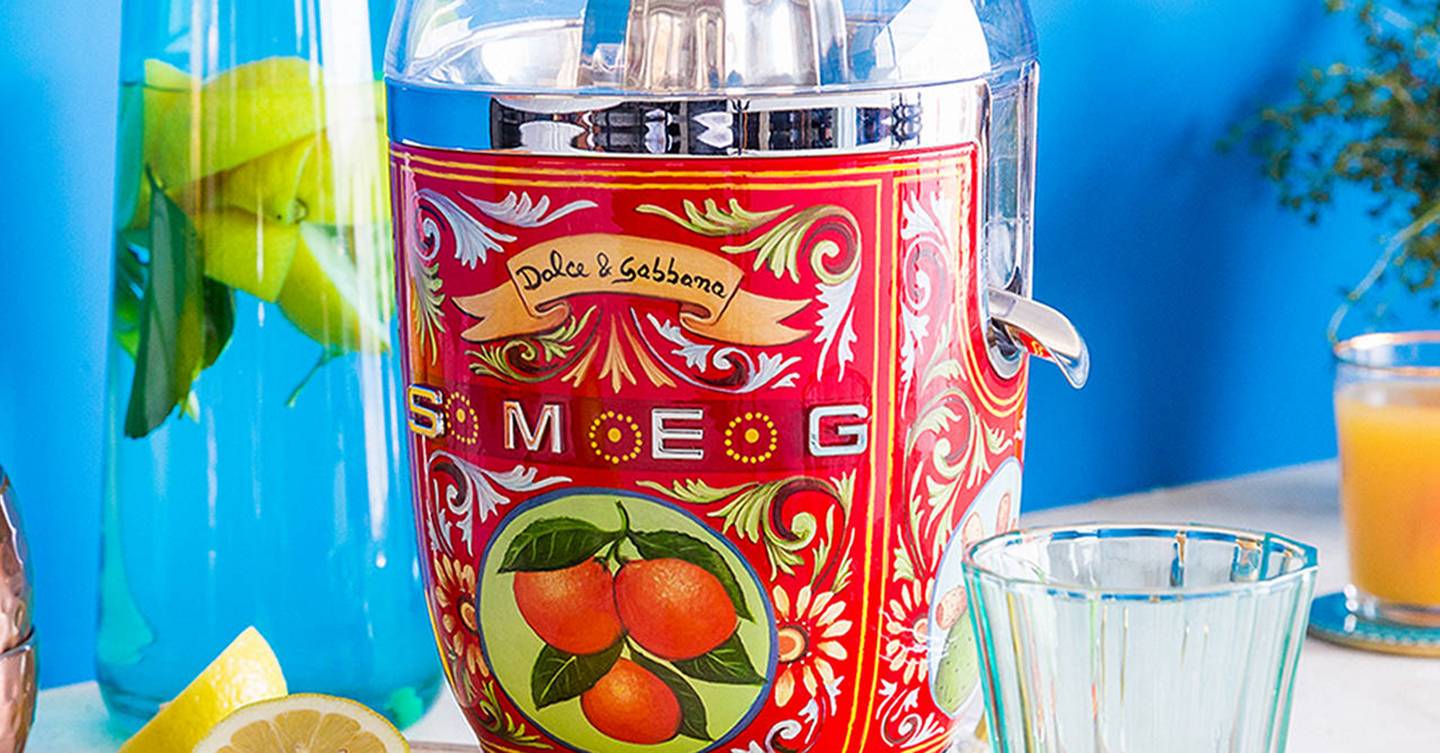 All products are independently selected by our editors. If you buy something, we may earn an affiliate commission.
A good few weeks have now passed since we first began self-isolating, and if you're anything like me, you're probably starting to *really* miss the perks of the real world. When I say perks, what I really mean is being able to pop to Pret for a ginger shot or a vitamin C-heavy OJ to make myself feel like I'm doing good to my insides. Body is a temple and all that.
In lieu of our beloved Pret being open, we've turned our focuses to at-home juicing. There's nothing quite like creating a fresh juice from ingredients you've got in your fridge, and since we're all being mindful about our health right now, juices are a great way to inject those immune-boosting nutrients into our bodies. If that wasn't enough, when we do finally return to work, we'll be well equipped to avoid those single-use plastic bottles and take our own. Sorry, Pret.
With our new venture in mind, we've compiled an edit of the very best juicers on the market. Those which will shred your favourite fruits and veggies with ease, which are stylish and which will ensure juicing becomes part of your daily routine *seamlessly*. These bad boys know no bounds – they'll help you whip up everything from green juice to nut milk and smoothies. Some of them may be hefty investments, but when you work out the cost per juice, you'll definitely get your money's worth.
When it comes to shopping for a juicer, there are two main types which you can buy. There's the centrifugal juicer which will work best on hard fruits like apples and carrots, or the masticating juicer which will chew softer fruits on a slower speed. The former is powerful and fast, while the latter is slower and better and locking the nutrients into your fruits (perfect for superfoods like spinach and berries).
The world's top chefs share the Michelin star quality, immune-boosting recipes you can make using pantry staples
If you're serious about your new juicing venture, the Kuvings Whole Juicer is worth every penny. You'll be able to make everything from a tropical smoothie to cashew milk and green juice with it. It'll happily take on any fruit and veg, it's super quick (taking less than five seconds to juice an entire apple) and it comes with a v. useful manual featuring recipes for multivitamin juices, frozen desert, nut milks and more.
If aesthetics are your priority and citrus juices your jam, the Dolce & Gabbana X Smeg Citrus Juicer not only looks INSANE (it's part of a limited edition Sicily-inspired range which includes a toaster, kettle and kitchen aid) but will make your morning pink grapefruit juice in seconds. There's also the Sage Nutri Juicer Cold XL which is the best juicer for making juice in large quantities – perfect if you have a family – and the NutriBullet 1000 Series Juicer which is less than £100 and perhaps the easiest in the edit to use. We're not surprised it's bestselling.
So without further ado, here are the best juicers of 2020. Getting that five-a-day has never been easier.