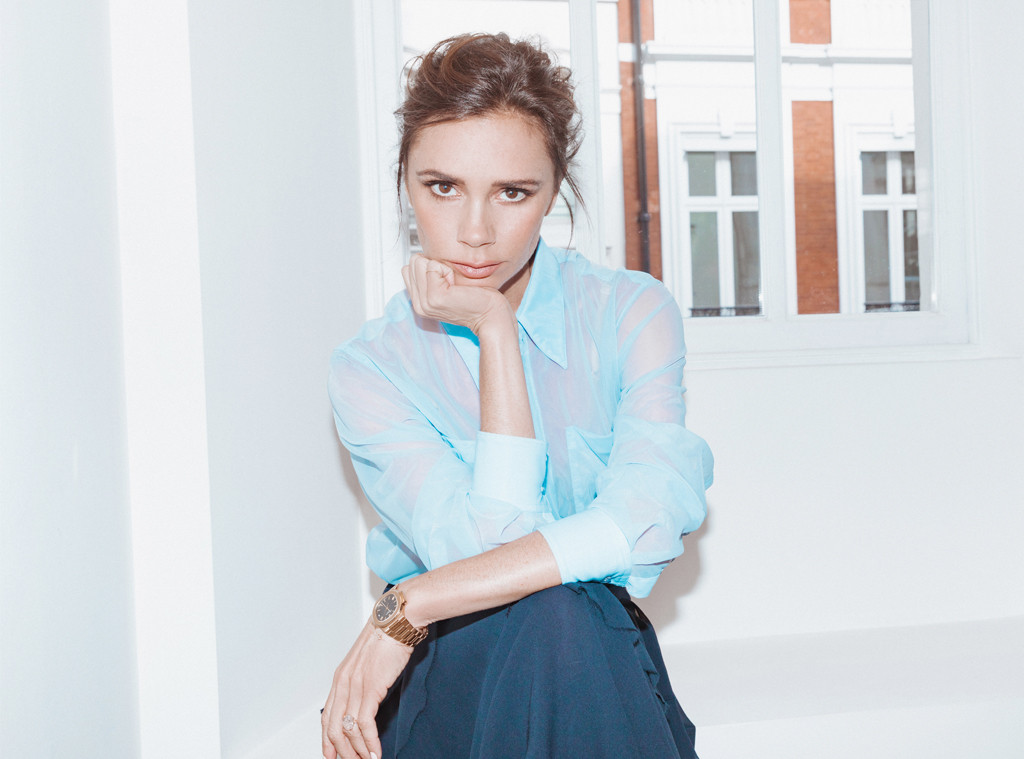 Image courtesy of Victoria Beckham
Stop right there, thank you very much: The one and only Victoria Beckhamhas officially hit the red carpet at tonight's 2018 People's Choice Awards!
It's the moment fans of the British pop star-turned-designer have been waiting for ever since E! announced Victoria would receive the annual ceremony's first-ever Fashion Icon Award.
The proud mother-of-four looked absolutely breathtaking (and every inch style royalty!) as she arrived to the Barker Hangar in Santa Monica, Calif. on Sunday evening. Dressed head to toe in her one of her own designs, the creative director of her eponymous brand turned heads in a white suit while posing for photographers on the red carpet.
She stopped to catch up with E!'s Giuliana Rancic, and even shared the biggest lesson she's learned after climbing the ranks of the fashion industry over so many years.
"I've learned so much over the past 10 years," Beckham said. "I've surrounded myself with very strong women that I've learned from. It is about hard work. It's about really focusing, head down and I hope that if I can do it it's proof out there that anybody can do it."
Ron Galella, Ltd./WireImage
Victoria continued, "I work really, really hard. I hope that other people can look at what I've done and have the courage to try as well."
So how has the
Spice Girls
influenced Beckham over the years?
From the A-lister's perspective, "It's always about empowering women, making women feel the best, most beautiful and strong version of herself. With the Spice Girls it started as girl power. And now it's about empowering women through fashion."
move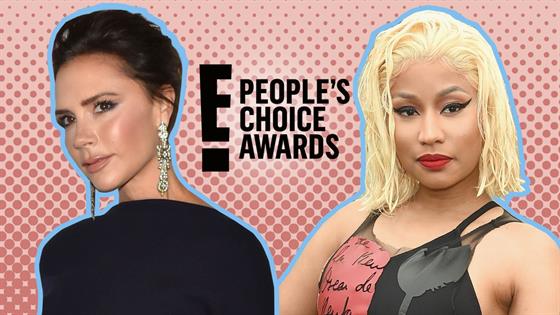 "I feel so honored to be receiving the first ever fashion icon award at the E! People's Choice Awards. This year I am celebrating 10 years of my brand, and this is a wonderful way to mark that decade," Beckham previously shared in a press release. "I am so grateful to be the inaugural recipient. I love what I do, and love that I have been given the opportunity to empower women through my collections. November 11 will be a very special moment for me."
It's hard to believe a decade has passed since Victoria launched first official collection, but E!'s People Choice Awards if feeling #blessed to be able to celebrate with the world-famous fashion mogul herself!
Known for her elegant and sophisticated designs, we can't wait to see what other unforgettable fashion moments Victoria brings to the table as the evening continues.
In addition to Beckham's highly-anticipated moment, actress Melissa McCarthyis poised to receive the People's Icon Award and Bryan Stevenson will be honored by John Legend with the People's Champion Award.
Congratulations, Victoria! Keep spicing up our life on a daily basis.
The PCAs are tonight! Don't miss Live From the Red Carpet: The E! People's Choice Awards tonight at 7 p.m. followed by the inaugural E! People's Choice Awards at 9 p.m.! After the show, watch Busy Tonight live at 11 p.m. For a recap of all the biggest PCAs show moments, watch E! News Monday at 7 p.m.!