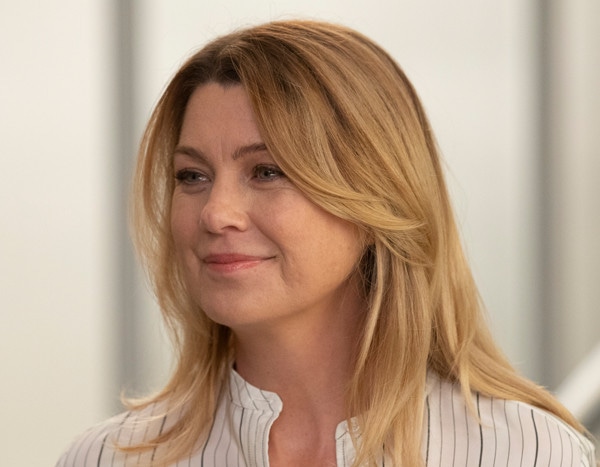 What's it like to have a parent on one of the biggest shows on TV?
Many of the kids of the Grey's Anatomy cast have known no other life, since the show has been on for most of their entire lives. When E! News visited the set of the series for the milestone 332nd episode, when Grey's beat ER as the longest-running medical drama. So do any of the kids have any clue what a big deal any of this is? The short answer is not really.
"Being like a social media generation that they are, they kind of look at it from that perspective," Chandra Wilson tells us. "My girls are old enough that they knew a life before Grey's, whereas my son, that's all that he's known, so he's like, whatevs. I don't think he understands, as far as accomplishments are concerned, what that means."
Wilson's daughters were born in 1992 and 1998, and her son was born in 2005, after Grey's was already on the air.
"I think since they were such a young age when we started, they don't really know much. They're very happy for…hey, I'm paying for college," Justin Chambers says of his five kids, the oldest of whom was born in 1994 and the youngest in 2002.
"But do they think you're cool?" Camilla Luddington asked, getting to the real important questions.
"No," he said. "And nor should your child think their parent is too cool."
Caterina Scorsone's kids, born in 2012 and 2016, are still too young to watch the show, but they know something's going on.
"They're aware because there's some fan love that happens occasionally near them, so they're aware that there's a lot of emotion about it," she says. "But mostly, she doesn't know the impact of the show, thankfully. Mostly, she's like can you be fired so you can spend more time with me?"
"My kids don't watch it," Kevin McKidd adds. "My daughter finds it weird watching her dad make out with different people."
Ellen Pompeo says her kids are still too young to really understand the significance of anything their mother does, but she does have a lesson she can't wait to share with them when they're older.
"I think the biggest lesson is you know…I think when you're young, you think you have your life all figured out. You think you know exactly what you want, what you're going to do, and then the truth is your destiny takes over," she says to E!'s Zuri Hall. "No matter what you think you want for yourself…of course there are choices that we make, but I just did not envision me staying on the show for this long."
Pompeo goes on to explain that she didn't think the show would survive a lot of what it went through in the early years, but she's so proud of what the show has now become.
"I don't think it's any secret that in the first seven years of this show, we had quite a lot of drama. Because the nature of the long hours that we work and actors are sensitive people, and this was a huge smash out the gate…there's just a lot going on. There's nothing that's anyone's fault, it's the press, its' the actors, it's just everything. For some people I'm sure it was a bad experience here, and there was something about being able to continue this and changing the ending to the story. So this chapter of my life…didn't end with a bad story or a negative story. For me, what I'm grateful for is being able to say I get the opportunity to keep doing this, and I get to change the way we do it, and I get to change the experience for people, and we get to make this a different work culture, a different work place, and I think the evolution of Shonda and I together…We've been able to continue this show and make it a workplace and make it be an example for other workplaces for how you treat your actors, how to let moms be moms, how to let dads be dads."
Raise your hand if you wish Ellen Pompeo would adopt you!
Press play above for more from the cast.
Grey's Anatomy airs Thursdays at 8 p.m. on ABC.